Traffic disruption as five months of roadworks begin on Canwick Road
Diversions in place: A £4.5 million project to upgrade Canwick Road in Lincoln has started off with long queues and delays of up to an hour.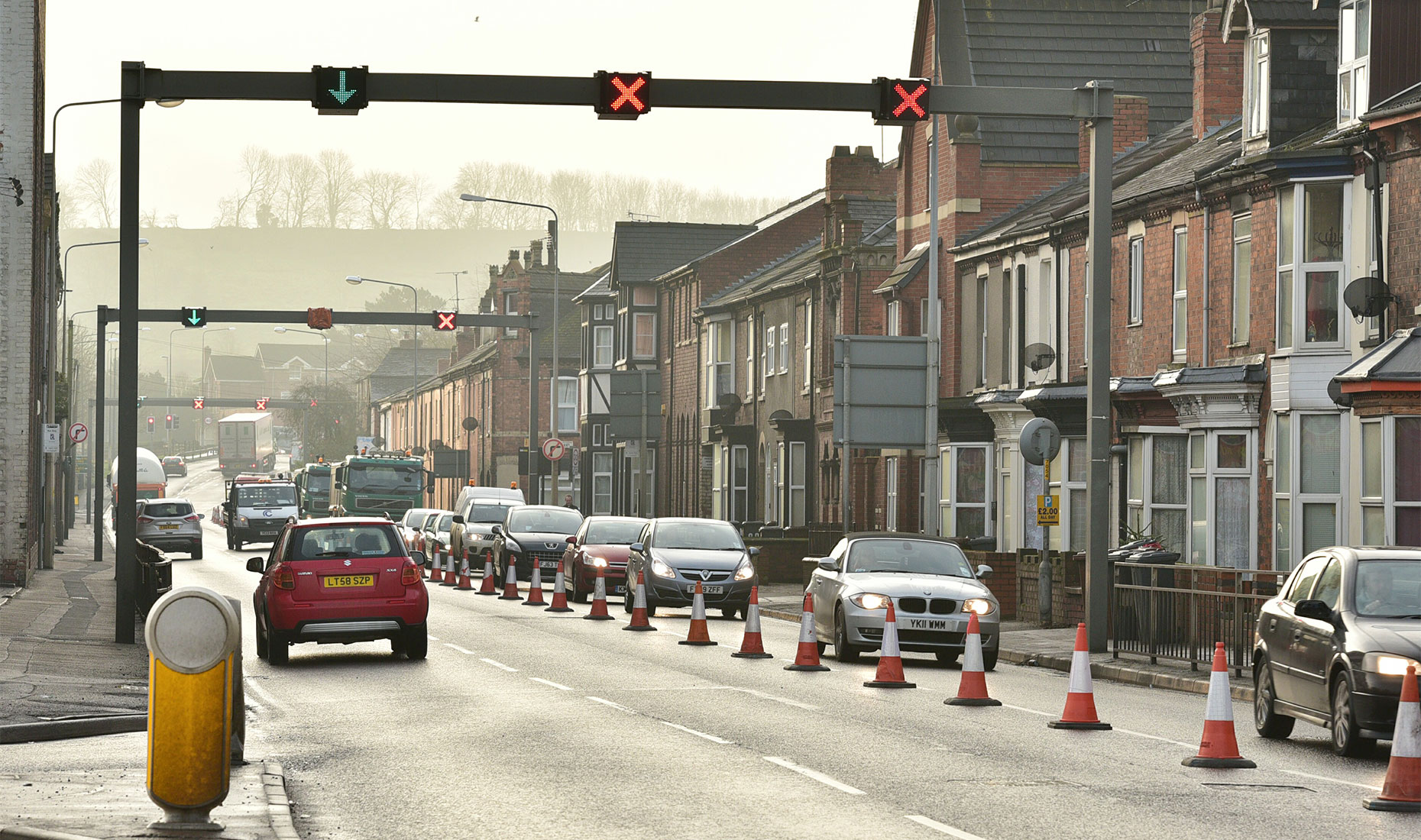 A £4.5 million project to upgrade Canwick Road in Lincoln has officially started, with motorists asked to prepare for disruptions until May.
On the first morning of the works on January 5, motorists queued as far as Branston village near Lincoln and some reported delays of up to an hour.
Evaluation work began on December 8, with full completion expected by May 2015.
Disruptive work began on January 5 to provide an additional southbound lane on Canwick Road.
The work will also include a series of improvements at the junctions with South Park Avenue and Washingborough Road.
Lincolnshire County Council awarded the contract to Eurovia Infrastructure Ltd to improve congestion in the city.
An old railway culvert near the junction with South Park Avenue will be converted into a new subway for pedestrians, cyclists and horse-riders.
Traffic Restrictions
Temporary traffic signals have replaced the permanent installations. There are right turn bans in force from Canwick Road onto Washingborough Road and from South Park Avenue onto Canwick Road.
There is no right turns in to South Park for the duration of the work.
The middle lane of the tidal flow will be closed at all times for the duration of the scheme.
The widening of the lanes on the approaches to South Park Avenue junction will require the removal of three of the overhead signal gantries that controls the "tidal flow" system along Canwick Road.
The County Council is using the shut-down period to replace the outdated control systems, variable message signs and original cabling ensuring their reliability into the future.
The council is recommending that motorists seek alternative routes, or use car sharing and public transport during the works to reduce the traffic in the area.
Councillor Richard Davies, Executive Councillor for Highways and Transportation, said: "We're doing our best to manage congestion around Canwick Road, but as it's one of the busiest routes in the county, some disruption is inevitable.
"Road users are advised to avoid the area if possible, vary their travel times to avoid peak periods or use public transport. We've been working with local businesses and bus operators well in advance of the work, to make them aware of what's happening and regular travel updates are available online where you can also sign up for a weekly email newsletter.
"The creation of new traffic lanes for Canwick Road are essential not only for Lincoln but for the county as a whole, and a case of short term pain for long term gain."