Jason Bradbury champions Lincoln tech potential
Inaugural lecture: Technology expert and Gadget Show host Jason Bradbury gave his first lecture at the University of Lincoln.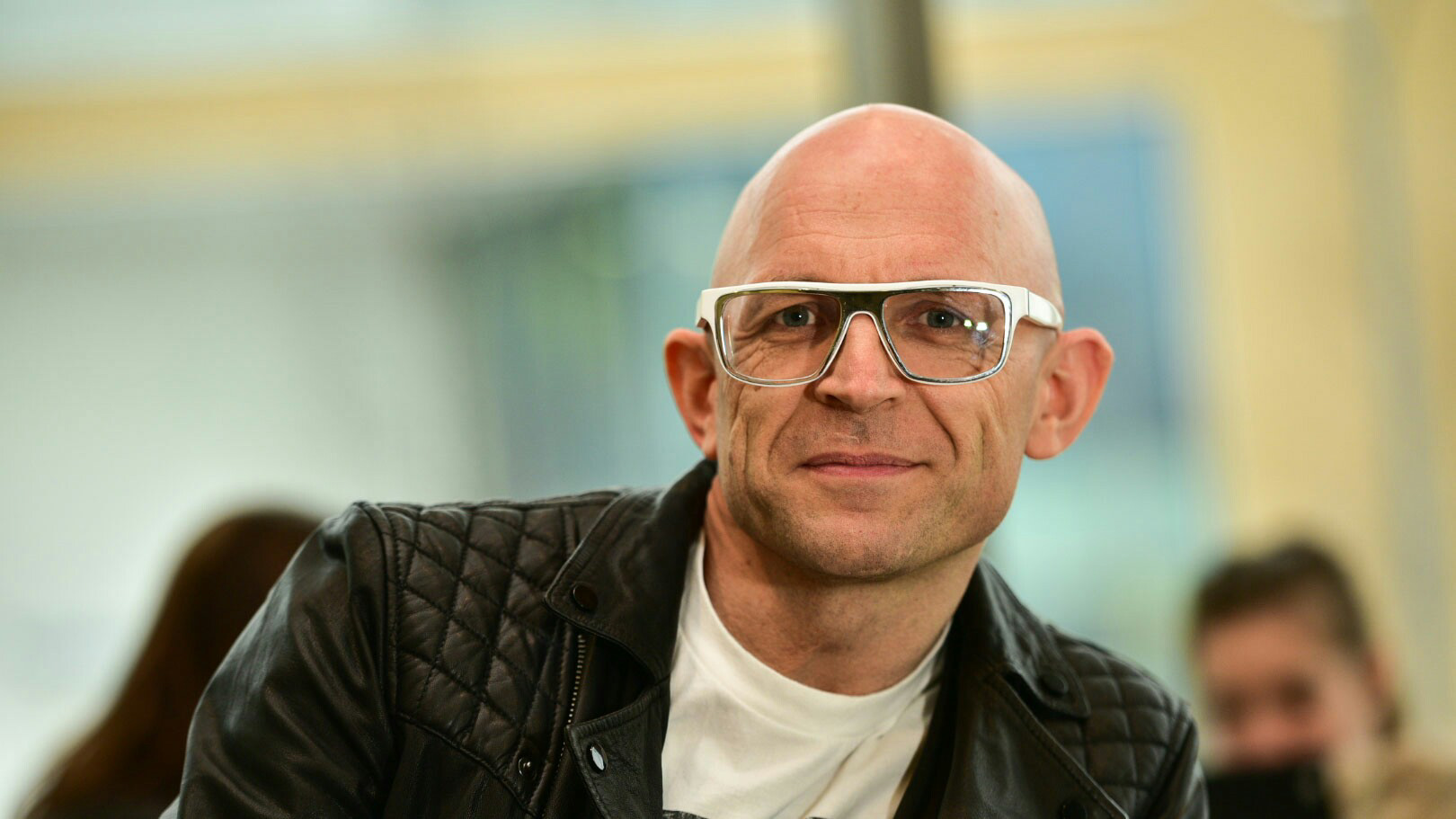 Product Design and Computer Science students at the University of Lincoln got a taste of lessons to come as technology expert and Gadget Show host Jason Bradbury gave his inaugural lecture.
As a visiting lecturer, Jason will be sharing his industry insights with undergraduate students from the university's Product Design and Computer Science degree courses over the next academic year.
His first teaching session took place on March 9. Jason said: "I've never lectured before and I love it.
"I felt that my first one went very well. The sorts of things that I do are quite abstract, so I might be introducing smartphones or a new type of skateboard with an engine on it, but equally I've also launched products for multi-million pound businesses.
"I was approached by the University of Lincoln and the fantastic Science, Technology, Engineering and Maths event at RAF Scampton alongside the Red Arrows and Brian Cox.
"The more I thought about it the more I wanted to try it, and actually I feel now I might have a gift for it. I just need to get down to the nitty gritty and see how I perform.
"It also brings me back to Lincoln so I get to see my mum in Metheringham and see my old school friends.
"As a former Lincoln student myself, I'm hugely looking forward to spending time with students at the university.
"My aim is to encourage them to really think about the potential of new technology – whether it's as a programmer or a designer – and to come up with genuinely innovative ideas that we can develop together over the next year.
"As far as the kinds of advice I will be giving my students going into the tech industry, I would have to echo dragon James Caan when he says 'observe the masses and do the opposite'.
"I always say never stop doing what you believe in. If you have an idea, do it."
Joining the first Lincolnshire Digital Awards
On the evening of Tuesday March 10, Jason will be meeting the winners of the first Lincolnshire Digital Awards, organised by Lincolnshire Business magazine.
The awards will recognise businesses at the forefront of digital technology within the Greater Lincolnshire area.
Jason said: "For me, business need to innovate, it need to inspire its workforce, it needs to inspire young people and it needs to be a business that in some way serves the community."
Jason will also be topping the bill at the Lincolnshire Digital Conference during the day at The Showroom in Lincoln organised by Onlincolnshire and Lincolnshire Chamber of Commerce.