April 23, 2015 10.12 am
This story is over 84 months old
Conference sets out priorities for dementia support in Lincoln
Dementia event: Organisations in Lincoln were encouraged to learn more about the effects of dementia at a conference in the city.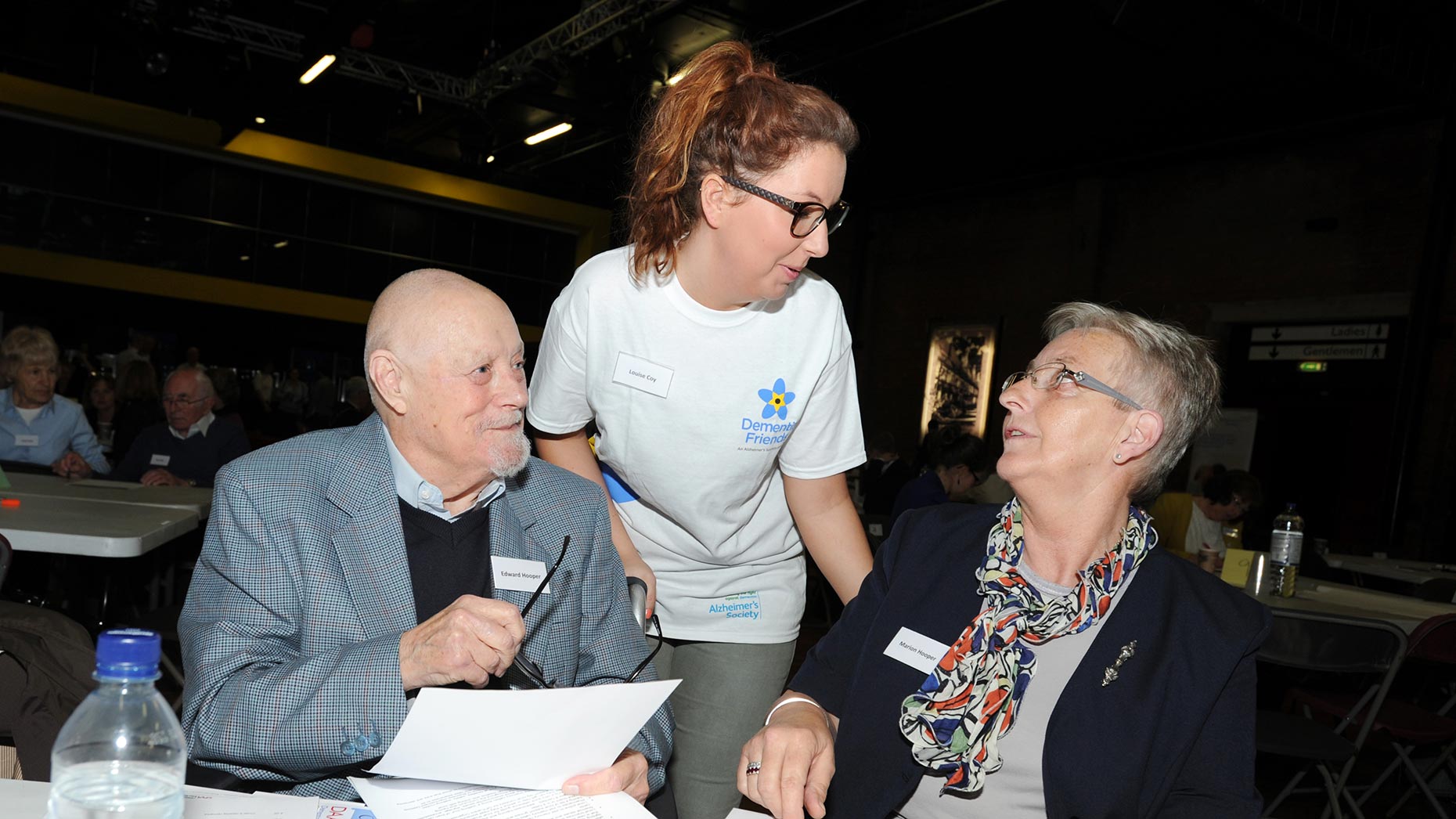 Lincoln residents and businesses were encouraged to learn more about the effects of dementia at a high-profile conference in the city.
The event gave local organisations the opportunity to support the national Dementia Friendly Communities campaign which aims to improve inclusion and quality of life for people living with the illness.
According to the Alzheimer's Society, there are currently 850,000 people with dementia in the UK. By 2020, dementia is predicted to affect 1,200 people in Lincoln alone.
Keynote speaker was Barbara Pointon MBE, one of the UK's leading campaigners for better care for people with dementia. Her husband Malcolm was diagnosed with Alzheimer's aged just 51 and a programme documenting the progression of his illness over 11 years was broadcast after his death in February 2007.
Danny Walsh, a senior lecturer in mental health nursing at the University of Lincoln's School of Health and Social Care, said: "It is highly likely that everyone at some point in their life will be affected by dementia in some way.
"We want to help give our local companies a greater understanding of the needs of a person living with dementia. It's all about helping people to think about ways they can deliver, change or adjust their goods and services to better respond to the needs of people with dementia and their carers.
"At the conference we heard from people and carers living with dementia about their real-world experiences, as well as finding out more about some of the latest technology which can be used to improve their daily lives. The aim is to establish working groups to take forward some of the issues raised, focusing on areas such as housing, care, and access to technology."
Paul Herniman, commissioning officer at Lincolnshire County Council, added: "By helping local businesses and organisations to recognise dementia and how to respond to it we can make sure that all areas of the local community are accessible for people with dementia.
"We can all do something to make a positive difference. This could be helping someone find the right bus or being patient in a till queue if someone with dementia is taking longer to pay.
"Anyone can go on a short Dementia Friends awareness session run by the Alzheimer's Society."
The conference was organised by Lincoln Dementia Action Alliance in partnership with the University of Lincoln. Lincolnshire County Council, the University of Lincoln and the Alzheimer's Society are all members of the Lincoln Dementia Action Alliance.