April 23, 2015 10.43 am
This story is over 84 months old
Extra bonus for Lincolnshire Co-op shareholders and staff
Paying out: Lincolnshire Co-op will be paying out to its members and its staff after it announced an increase in profits.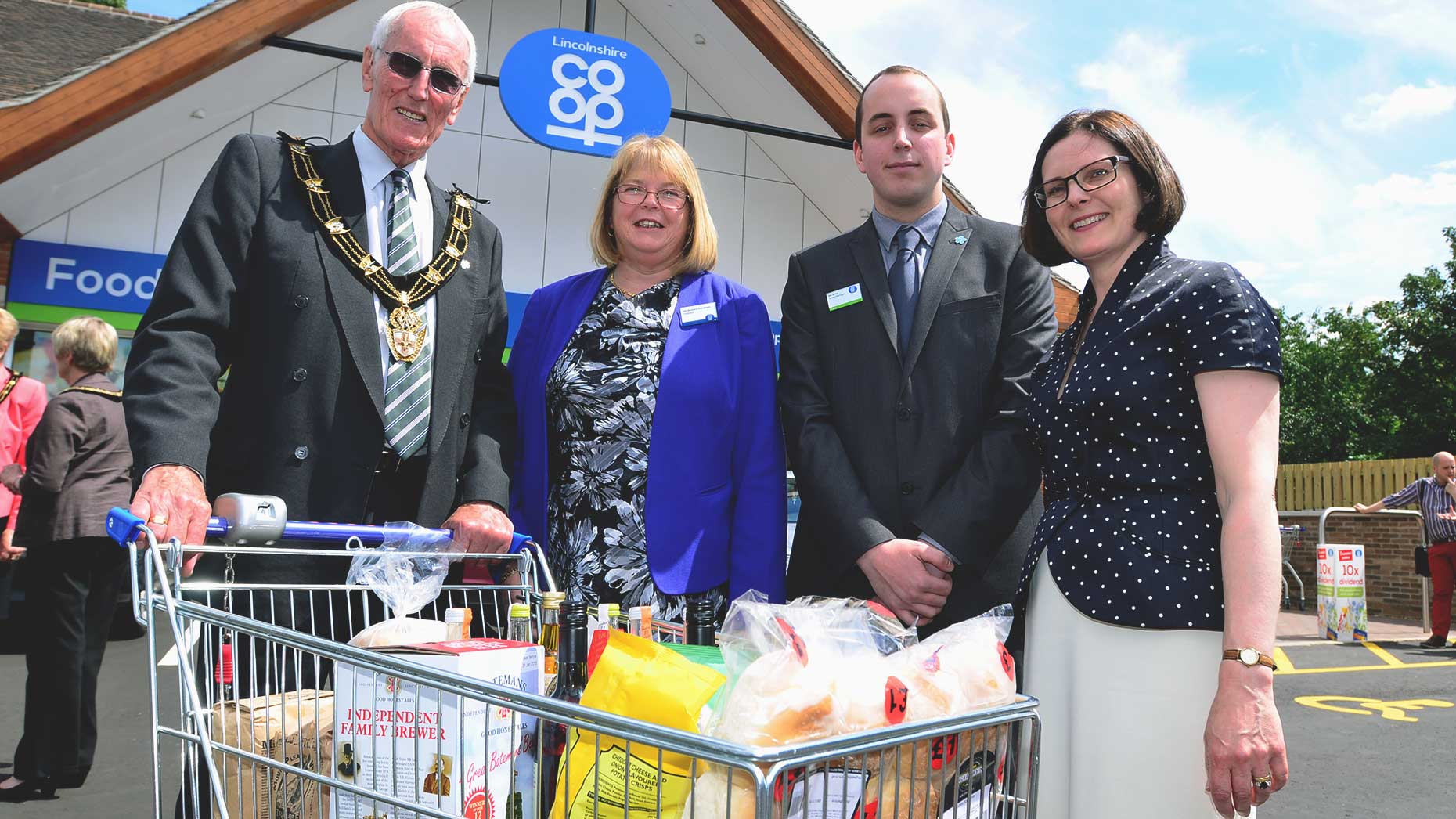 A rise in Lincolnshire Co-op's profits in the first half of the year means its members will benefit from a healthy dividend and staff will receive a bonus.
Between September 2014 and March 2015 the company were up on last year to £143 million, with growth across most areas of the business including food stores and pharmacies.
Despite tough conditions, food sales rose by 2.3%. Popular products from local suppliers saw demand for the Society's Love Local range go up by 22 per cent.
Prescriptions dispensed in the Society's 48 pharmacies went up 4.3%, while sales in Lincolnshire Co-op's 13 travel branches climbed by 7.2%.
The Society's 18 funeral homes remain a trusted service for people in times of need and the newly opened £2m funeral home on Tritton Road in Lincoln is being used by many.
After relocating to the Birchwood Centre in Lincoln, the Society's Florist has also seen business bloom.
Group trading surplus before payments to members was up £1m to £10.1m and the Society has been able to invest £10m in improving services and supporting community projects.
The successful results means Lincolnshire Co-op is able to share its profits with its 241,000 local members who own the business.
More than 10,000 new people signed up to join the society and already this half year, £2.2m has been paid out to members in dividend and member benefits. In addition, each of the society's 2,700 staff will receive a bonus of 75% of their weekly wage.
Loyal customers have enabled the Society to support more than 160 local groups in the last six months via its Community Champions scheme. The initiative sees money donated to good causes every time a member shops and Lincolnshire Co-op has given more than £356k to local groups since the scheme began in 2013.
A joint venture to create a Science and Innovation Park with the University of Lincoln has seen the first students begin their studies at the new School of Pharmacy, which represents an £8m investment by Lincolnshire Co-op.
Chief Executive Ursula Lidbetter said: "We're pleased to report a positive trading result and must thank our members and colleagues for their valued contribution.
"By working together we've attracted 10,000 new members and grown our sales and profits in nearly all areas of the business. This business success is what enables us to continue to reward members with dividend and provide important services and support for our communities."