April 9, 2015 10.16 am
This story is over 80 months old
Council rock band raise the roof for wellbeing service anniversary
Rock stars: Four members of staff at a Lincolnshire council have released two songs celebrating the work of a wellbeing service for adults.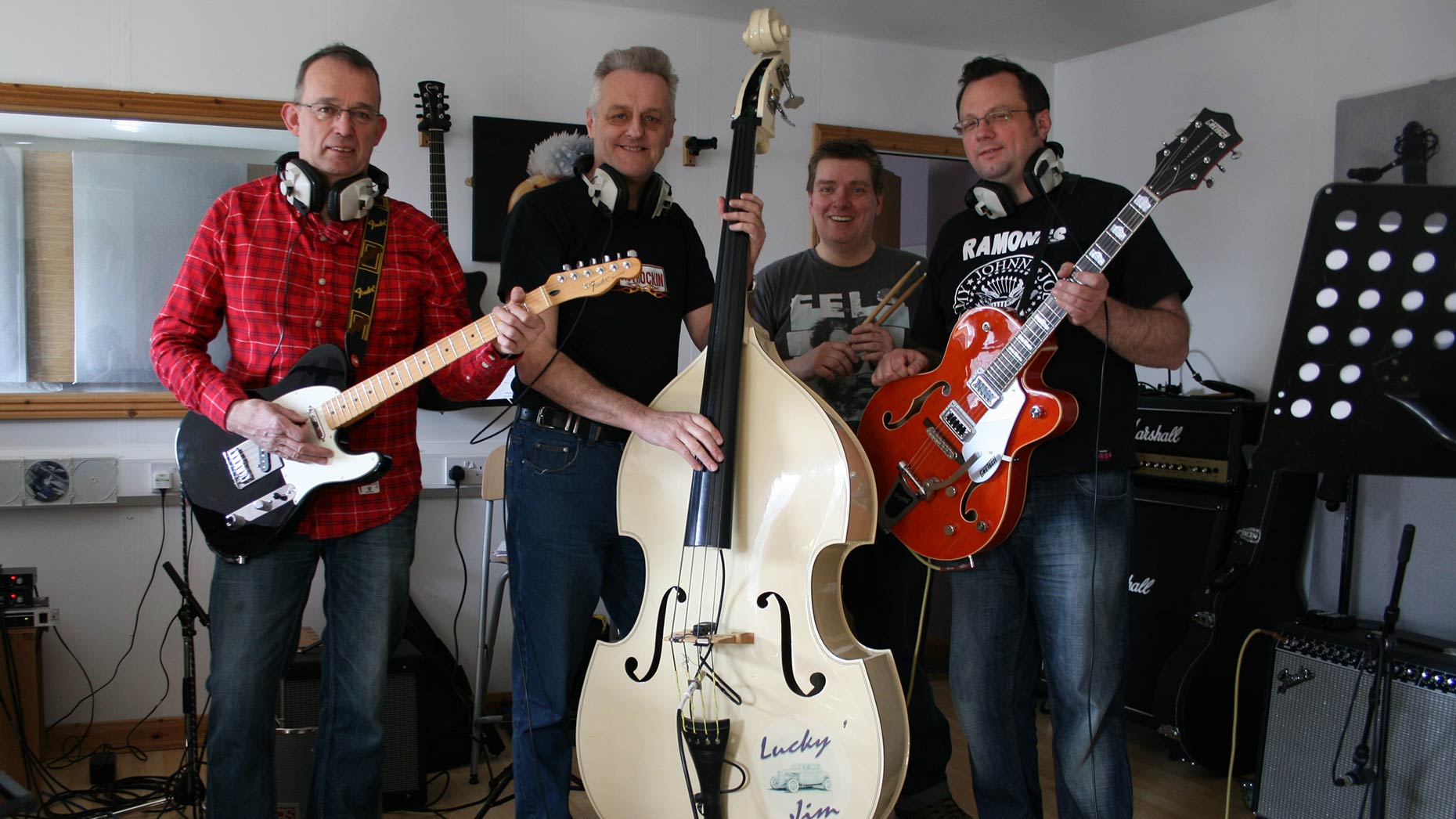 Housing services staff at a Lincolnshire council have gone the extra mile to celebrate the first anniversary of their Wellbeing Service – by recording and releasing two songs recognising its work.
Lost Property All Stars is a four-piece ensemble made up of staff from North Kesteven District Council, playing a mix of rockabilly, blues and rock & roll.
The band all met at their place of work in the council's offices in Sleaford – guitarist Mick Gadd is NKDC's Property Services Manager, vocals and double bassist Eric Hubbert works in Housing Systems, drummer Rik Gray is in IT and vocalist and guitarist Andrew Cotton is the Housing Tenancy Manager.
To support the work of the Wellbeing Service, the band visited Tabby Road Studios in Lincoln to record two songs dedicated to the project called "Life Can Change" and "Who's Gonna Help", written by Andrew and Eric.
Listen closely, and the lyrics of the songs talk about how the service helps people in the local area, which covers communities south of Lincoln.
The service is available for any district resident aged over 18, and offers different kinds of preventative care and support services to aid people's long-term health and wellbeing.
This can be helping a resident avoid homelessness, help and care after coming out of hospital, mental health, access to other local services and more.
Eric said: "It's not every day you come across a rock band formed within a council, and we feel the Wellbeing Service is one of great importance to the district, so we want to support it in any way we can."
NKDC's Support and Strategy Manager, Fiona Jones, added: "This is a landmark event for the service and we thank Lost Property All Stars for producing two brilliant tracks for us.
"We aim to use it for any promotion of the Wellbeing Service we do – which is very far reaching throughout the district due to the variety of people it supports. Anyone can be struck with a sudden change in circumstance that can be difficult to bounce back from alone, and that's where we come in.
"The NK Health Trainers are also considering using the tracks for the over 50s Extend Classes, which would be brilliant for us and the band."