April 1, 2015 11.11 am
This story is over 102 months old
Helen Powell: Why you should vote Independents in the General Election
Helen Powell: The Lincolnshire Independents candidate for the Lincoln MP seat tell her story and details her policies.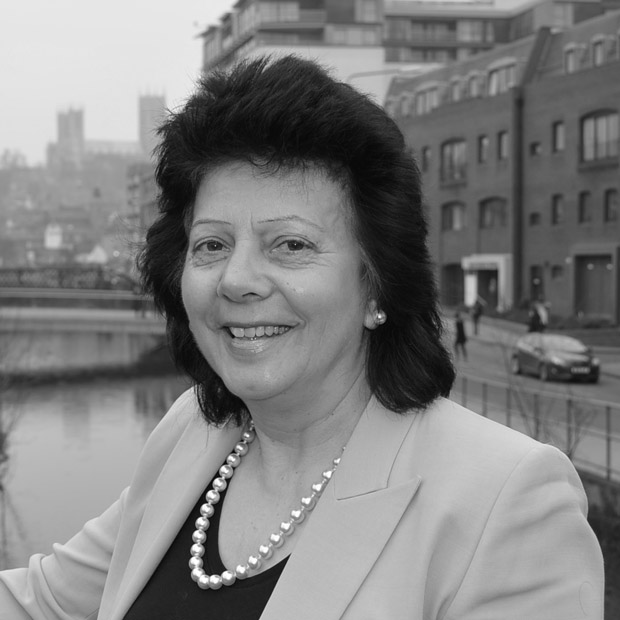 I'm a local Lincolnshire girl. Born in the county, schooled here, worked, volunteered, married and raised our children here, who were also educated here. Both daughters professional ladies now, one married, and a grandson. My grandparents ran the village stores, Grocers, drapery, coal merchant and photographer. I am a trained dress designer and pattern cutter. I worked for years as a merchandiser. TV extra girl, fittings model for Mase Management at M&S, Baker Street and other company's including Per Una and George Davies, semi professional singer, ran dance class for the disabled, but also love to restore houses and now enjoy being a councillor very much concentrating on Planning, Adults and Children & Young Peoples scrutiny locally and at LGA in Westminster.
---
Read the columns from all the Lincoln MP candidates on our Elections 2015 page
---
In 2002 I returned to my home town to care for my elderly mom who started to suffer with Dementia, and around the same time I was asked to stand as a councillor. I have maintained my independence ever since I first became a councillor. Organising meetings, public, private etc. inviting speakers, writing agendas. Having the freedom to research and speak, propose and debate from a totally objective stance, in any council or board meeting looking for the best possible solution for that area. Also taking up private individuals concerns for a positive outcome. This has been the common sense approach I have always taken.
Lincolnshire Independents retain their right to speak and act totally as an independent councillor but have the added advantage of colleagues with different expertise and experience in all fields, making available a wealth of knowledge and good practice for the sole good of the public. No party politics. Definitely NO whip but help and encouragement in all areas of the council domain.
Regular training events with top national speakers keep us informed and advancing. We are focused on the future. We are focused on attending to business in a professional cost affective manner. The good citizens of Lincolnshire need to see their best interests being fought for quietly and calmly in a way that provides the evidence for the correct solution, without expensive time being wasted on political games and point scoring. Private practise would never afford or stand for such behaviour and neither should the public have to. We are paid an allowance to do a job, not support political party games.
There are so many new initiatives and forward thinking benefits for all to enjoy if we work together. Important issues that we must address are health, planning, vulnerable, infrastructure, economy, youth, schooling but underlying all of these is the massive under funding from central government. They seem to think they need our money in London more than we do here?!
A lot of work has been done and there is more to do, we need to top up the excellent nursing staff to full capacity in our hospitals, our housing development, needs careful planned locations of the correct proportions, Lincolnshire produces 50% of all the food grown in the UK. Our land is the richest in the UK some say Europe. Double and triple cropping every year, on or below sea level it retains moisture. The UK only produces 60% of all the foods we consume!, with 50% of that coming from Lincs it's easy to see how valuable our land is. Gold dust. Our industry, commercial and trade economy need the freedom to expand and attract more business.
Our vulnerable and elderly deserve the same care and attention as anywhere else in the country, with services stretched to such a level as now this is a major priority and properly costed with evidence would provide a water tight argument for central gov. Infrastructure needs some connective additions in and around the county, by road and rail an overhaul of the strategic plan could enhance the economy and lifestyle.
The youth of today are excellent, full of enthusiasm, inventiveness and creativity. Never before has so much education been on the doorstep from around the world. New ideas and skills need to flourish. Investment and apprenticeships go hand in hand to allow new genius to develop. Schooling in Lincolnshire in many towns and especially in Lincoln is sought from all over the world. Making sure we have the capacity, quality tutors and thirst for new ideas and knowledge is paramount, to enable all our students the chance to shine and flourish, proud of Lincoln and proud of Lincolnshire.
Working with you and for you, it would be an honour for me to represent Lincoln as your Member of Parliament in Westminster making sure our story is heard and acted on.