April 1, 2015 8.00 am
This story is over 103 months old
Priceless Magna Carta stolen in overnight raid at Lincoln Castle
Opening day shock: Lincolnshire Police launched a county-wide investigation after the Magna Carta was stolen from its vault at Lincoln Castle in the early hours of the morning.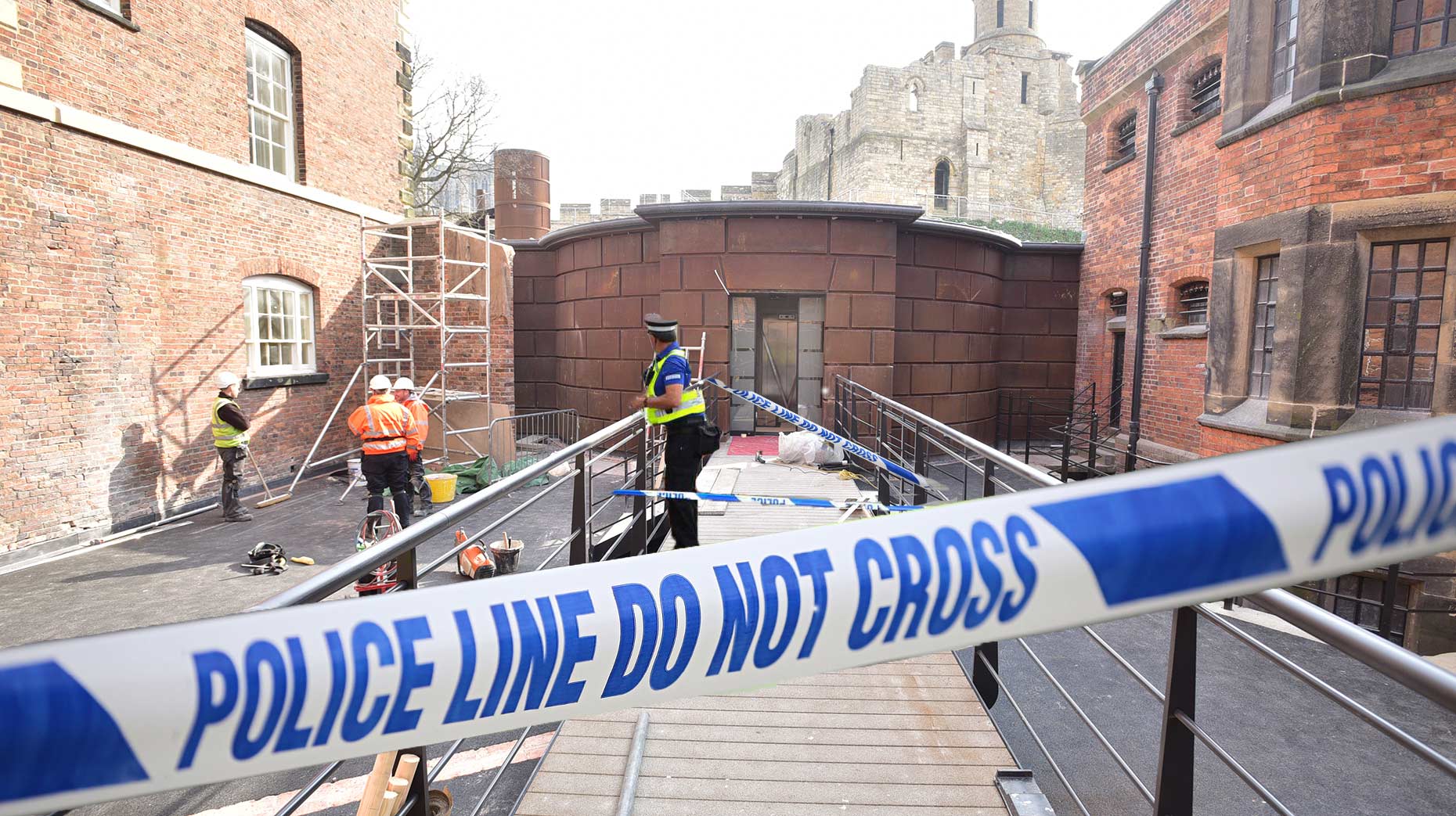 Lincolnshire Police have launched a county-wide investigation after Lincoln's original copy of the Magna Carta, one of only four surviving 1215 documents, was stolen overnight from its vault.
Thieves forced entry to the new subterranean vault at Lincoln Castle, which is due to reopen today after £22 million of redevelopment works.
Investigating officers say members of staff arrived at around 5.45am to prepare for the opening but noticed that the door to the vault had been forced open.
On inspection, they found that the priceless Magna Carta, which has been displayed at the castle since 1993, was missing.
This year marks the 800th anniversary of the Magna Carta and the city had arranged a number of events to celebrate the milestone.
Lincolnshire County Council say the celebrations are under review until the document is recovered.
The castle will remain open to visitors but the area around the vault has been cordoned off as Lincolnshire Police conduct their investigations.
Police quickly arrived at the scene but have so far found no clues as to who the culprits could be.
Chief Inspector Neil Hardwick said: "This type of crime is unheard of in Lincolnshire and for it to happen before the grand reopening of the iconic Lincoln Castle is unfortunate to say the least.
"We would ask locals to be vigilant, especially at car boot sales in the surrounding areas, as the criminals may not be aware of the true value of what they have stolen.
"There is also a danger that this type of rare historical artefact could be flogged on eBay or other online sites, which we are now permanently monitoring."
Lincolnshire County Councillor for Heritage Preservation, Neil Magnus, was in charge of the three-year project. He said: "We are working closely with Lincolnshire Police and detective investigators to trace the people behind this heinous act.
"We have been waiting with anticipation for Lincoln Castle to be reopened, and for the day to be ruined by callous thieves is heartbreaking, especially after all of the effort so many people have put in to make the project a success."
Lincolnshire Police are appealing for anyone with any information, or who might have seen suspicious activity in the Bailgate area in the early hours of April 1, 2015 to contact the force on the 121 non-emergency number, quoting incident number 104 of 01/04/2015.