April 7, 2015 11.36 am
This story is over 103 months old
Lincoln Cathedral transformation rests on £12m heritage bid
Cathedral revamp: Lincolnshire County Council is being asked to back a £12 million bid for Lincoln Cathedral revamp funding.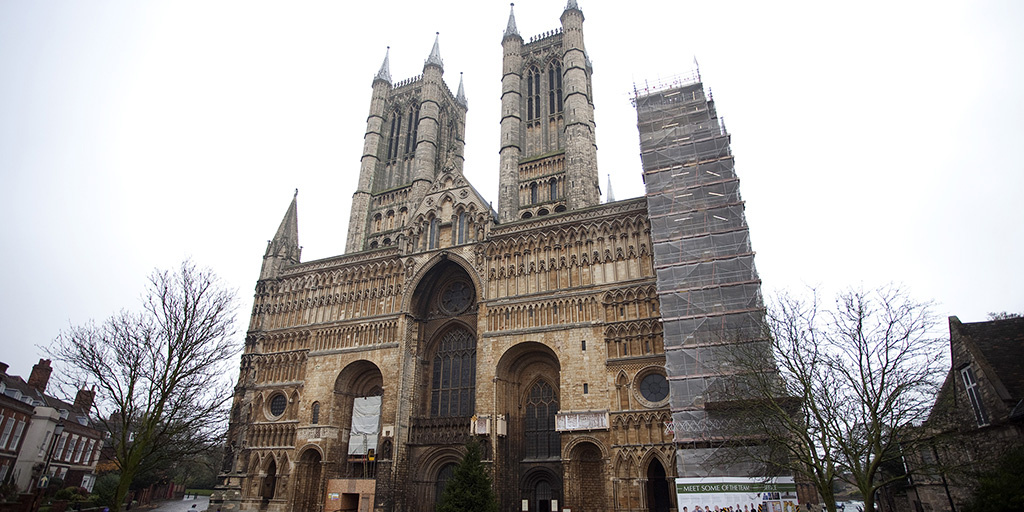 Lincolnshire County Council is expected to give its backing to a bid for £12 million of funding for ambitious Lincoln Cathedral restoration plans.
Lincoln Cathedral Connected is a £16 million project which is hoped to re-engage people with the cathedral, its history and work.
The project will build on the substantial £22 million investment in the Lincoln Castle Revealed scheme, which was completed on April 1.
A bid of £12 million (including an £800,000 Development Grant) was submitted to the Heritage Lottery Fund in November 2014.
It followed a previously unsuccessful bid which had made it down to the final round of applicants.
The new bid is being considered by the HLF Committee and results are expected to be known in May 2015.
Plans include opening up the Dean's Green (which has not been open to the public for over 50 years), spaces for schools and community groups, upgraded lighting and new jobs and internships.
A new restaurant, cafe, gift shop and additional toilet facilities are included in the plans.
The project will also improve the interpretation of the attraction's guided tours, displays and conservation.
Project partners predict that the scheme will put the attraction in a better financial position by 2020.
The number of full-time equivalent jobs at the cathedral is expected to increase by 2020 from 99 to 112 and the number of volunteers should increase from 500 to 600.
The project is hoped to bring the number of annual visitors to the attraction from 180,000 to 315,000.
In addition, the estimated economic impact will rise from a value of £17 million to £24.6 million.
A paper, compiled by Chapter Clerk Jackie Croft, Project Manager Anne Irving and Subdean Canon John Patrick, states: "The pressing financial need of Lincoln Cathedral requires urgent action. The recent loss of a substantial English Heritage grant has added to the pressure.
"Without the project there is no hope of funding new visitor facilities which will, in time, provide a substantial, sustainable income to the cathedral.
"It is envisaged the long-term legacy of the project will be a secure financial footing, funding essential conservation work and resulting in our removal from the Heritage At Risk Register.
"Lincoln Cathedral Connected will be the start of a series of projects which will seek to improve the visitor experience and access to the cathedral's heritage; this phased approach will take many decades to achieve."
The county council's Economic Scrutiny Committee will be asked to support Lincoln Cathedral's growth plans on April 14, and provide a covering letter for the bid.