April 1, 2015 11.15 am
This story is over 103 months old
Nick Smith: Why you should vote UKIP in the General Election
Nick Smith: UKIP's candidate for Lincoln MP says the city and country needs a bit more purple on the map.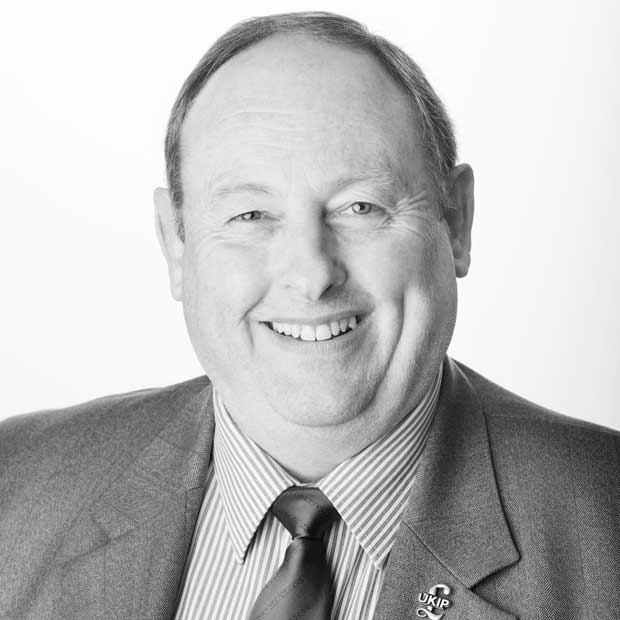 What an exciting General Elections we are about to have! I am sure that is exactly what you are thinking out there in Lincoln. Well, I can only tell you that I, like many of you, am going to be fascinated by the outcome, as no one seems to be able to predict it at all. I think it is obvious that many people want change and are fed up with the two largest parties, who have dominated politics for too long, as many of you have voted for them all your lives but to no avail, change has not come to your lives — well, not the kind you wanted.
---
Read the columns from all the Lincoln MP candidates on our Elections 2015 page
---
That's the main reason that I joined UKIP back in 2004, and here we are now heading into the 2015 General Elections. I am inspired by the people I have already met so far out on the streets of Lincoln, Bracebridge Heath and Waddington and of course Skellingthorpe; it has been very positive as the Parliamentary candidate to see so much support.
Let's hope change comes this time for you. All across the country UKIP will be fielding 600 plus Parliamentary candidates, every seat in Lincolnshire of course, and thousands of local candidates nationwide. We have here in Lincoln, a full house of City of Lincoln Council candidates for you to vote for in every ward; we are very much hoping to break into the City Council this time, as it would do the council good to have more diversity in it, a little purple perhaps to brighten their day. We only just missed winning Birchwood Ward with Tony Wells last year and he is hopeful for a win this year, with your support.
We have three candidates for the North Kesteven District Council in Bracebridge Heath and Waddington East Ward this year, and hope to put some purple into an otherwise dull NKDC. We are also fielding one candidate for the Skellingthorpe Ward in NKDC and are hopeful from the response in Skellingthorpe to break in here as well. So everywhere that you live in the Lincoln parliamentary borough, you will have the chance to vote for change and 'Believe in Britain'.
I must stress that this is it! There isn't another election for you to decide the future direction of your country, this is the only chance you get to change direction and choose on the big issues. There is no greater election, so make sure you use that vote, anyone who tells you, 'my vote doesn't count!', tell them about my wife Jane who was elected in 2013 to the Hartsholme Ward of the Lincolnshire County Council by one vote!
Don't just think about what you want for Lincoln, mostly this is delivered by our councils. Think about where you want our country to be in ten years from now, and which party has the plan and best suits your beliefs, and you will get the Lincoln you want.
Remember this is about our country not just Lincoln, I know our awful electoral system tries to make you think about each constituency in isolation. This is the way they want you to vote, it keeps the status quo, it stops you voting the way you believe and forces you to support the two party state. Try not to fall for the old mind tricks, or change can never come to this country.
Let's make history in Lincoln together and make the country's oldest constituency its most vibrant, and put some purple on the map. Remember it's your future, we can't change it without your support.