April 27, 2015 10.41 am
This story is over 84 months old
Red Arrows flying high with Lincoln Civic Award title
Major milestone: The Lincolnshire-based RAF Red Arrows have been named as the winners of this year's Lincoln Civic Award.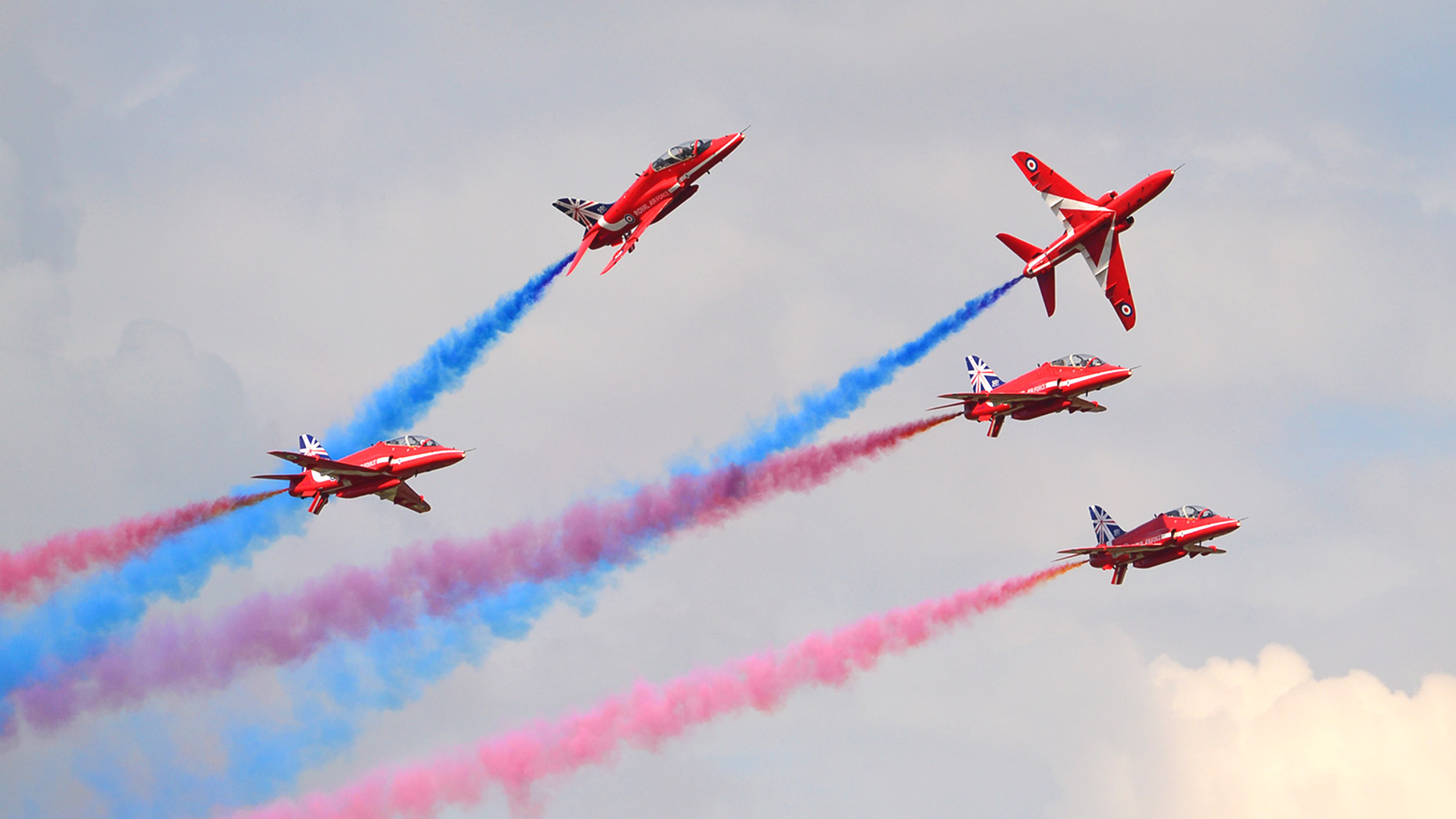 The annual Lincoln Civic Award will this year go to locally-based crack aerobatic team, the RAF Red Arrows.
While the team completes a pre-display-season training programme – Exercise Springhawk – in Greece, its pilots will be putting an extra date in their diaries.
The county's high-flying ambassadors will receive the striking silver accolade at a ceremony in Lincoln's Guildhall on May 13.
The highly-coveted Lincoln Civic Award is made in silver and was crafted in the style of an eight-sided obelisk by the late Lincoln silversmith Derek Birch.
It stands 19 inches high and celebrates the very best of traditional values and contemporary design.
Previous winners, who have been presented with the award since 1967, include individuals, organisations and businesses, such as Running Imp International, Lincoln City Football Club, Lincoln Street Pastors and sports presenter John Inverdale.
The presentation, by Lincoln's Mayor Councillor Brent Charlesworth would normally have taken place this month, but it has had to be re-scheduled to fit in with the Red Arrows' essential pre-season training programme.
When they return to the UK, the Red Arrows will kickstart its 2015 season by performing at the Llandudno Air Show on May 23, before going on to perform at more than 80 events at home and overseas.
Officially known as the Royal Air Force Aerobatic Team, the Red Arrows showcase the excellence of the Royal Air Force and represent the United Kingdom.
Flying distinctive red-liveried Hawk T Mark 1 aircraft, the team is made up of nine display pilots and more than 100 engineers and essential support staff.
Together, they demonstrate the capabilities of the Royal Air Force and the service's skilled talented people.
Based at RAF Scampton near Lincoln, the Red Arrows had completed 4,660 displays, in 56 countries, by the end of 2014 – which was the Squadron's 50th season.
The Lincoln Civic Award Trustees said now, in what is expected to be a milestone year for Lincoln, is a key moment in time to honour the world famous team and what it stands for.
Trustees' Chairman Henry Ruddock said: "After much deliberation, we are delighted to announce that the Red Arrows are to receive the Civic Award in recognition of the team's continued outstanding demonstration of skill, in this its 50th year of displaying.
"We wish to mark the team's unstinting and consistent demonstration of precision, close-formation flying that continues to thrill the crowds and which has certainly put Lincoln on the map."