April 2, 2015 9.58 am
This story is over 80 months old
Tickets up for grabs as Lincoln Flume website goes live
Book to slide: The website where people can register for a place on the Lincoln Flume has been launched by organisers.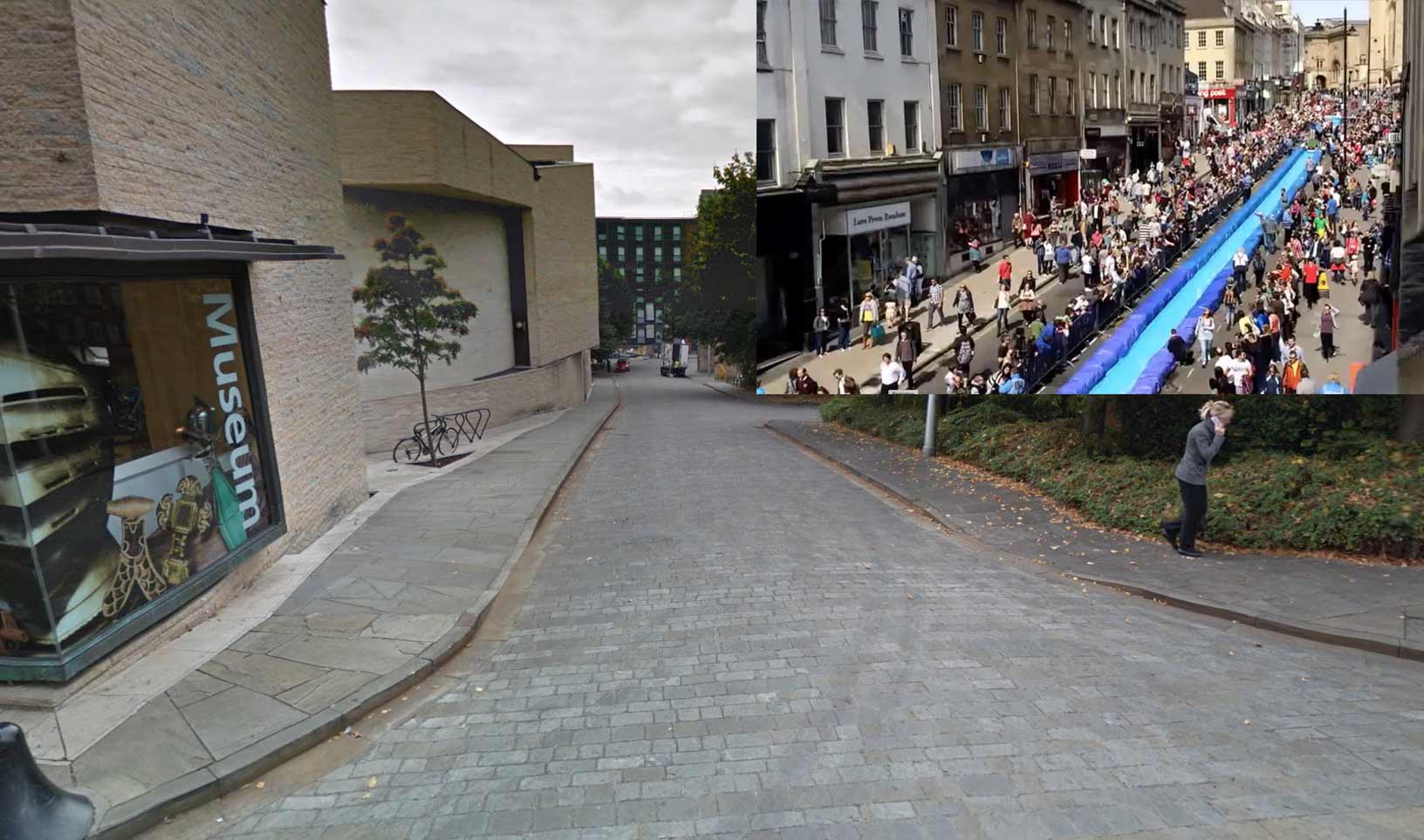 People up for jumping on a lilo and taking on a 90m inflatable waterslide in Lincoln can now apply for the chance of winning a ticket – and firms with £250 to spare can get five places guaranteed.
The Lincoln Flume was announced by organisers the Rotary Club of Lincoln Colonia on March 24, and in the run up, thousands of people have been following updates on social media.
The giant slide will see thrill-seekers zoom down the Flaxengate slope, next to The Collection Museum in the city on July 12.
To be in with a chance of winning a place on the flume, people must sign up at a cost of £3 on the specially created website.
Places will be allocated through a lottery-style draw, and around 500 lucky people will be able to give the slide a go, an age restriction of 10 years is in place.
People can apply as many times as they would like. Any surplus made from ticket applications will go to local charities including Linkage Community Trust.
Corporate donations of £250 will guarantee five places and advertising and marketing opportunities.
The Lincoln Flume is based on a project by artist Luke Jerram called Urban Slide. This was first seen in an urban setting in Bristol as part of their Park and Slide event which proved a very successful public participation event.
Organisers said: "The concept is pretty simple: You slide down a 90m long tarpaulin slide, dowsed with soapy water, on an inflatable li-lo.
"Participants slide at an average speed of over 11mph. This may sound slow, but trust us this is pretty exhilarating when travelling on a li-lo."