May 29, 2015 2.53 pm
This story is over 83 months old
End in sight for five month Canwick Road project in Lincoln
Five month project: Improvement works on Canwick Road in Lincoln will be completed on schedule, with the road opening for motorists on June 1.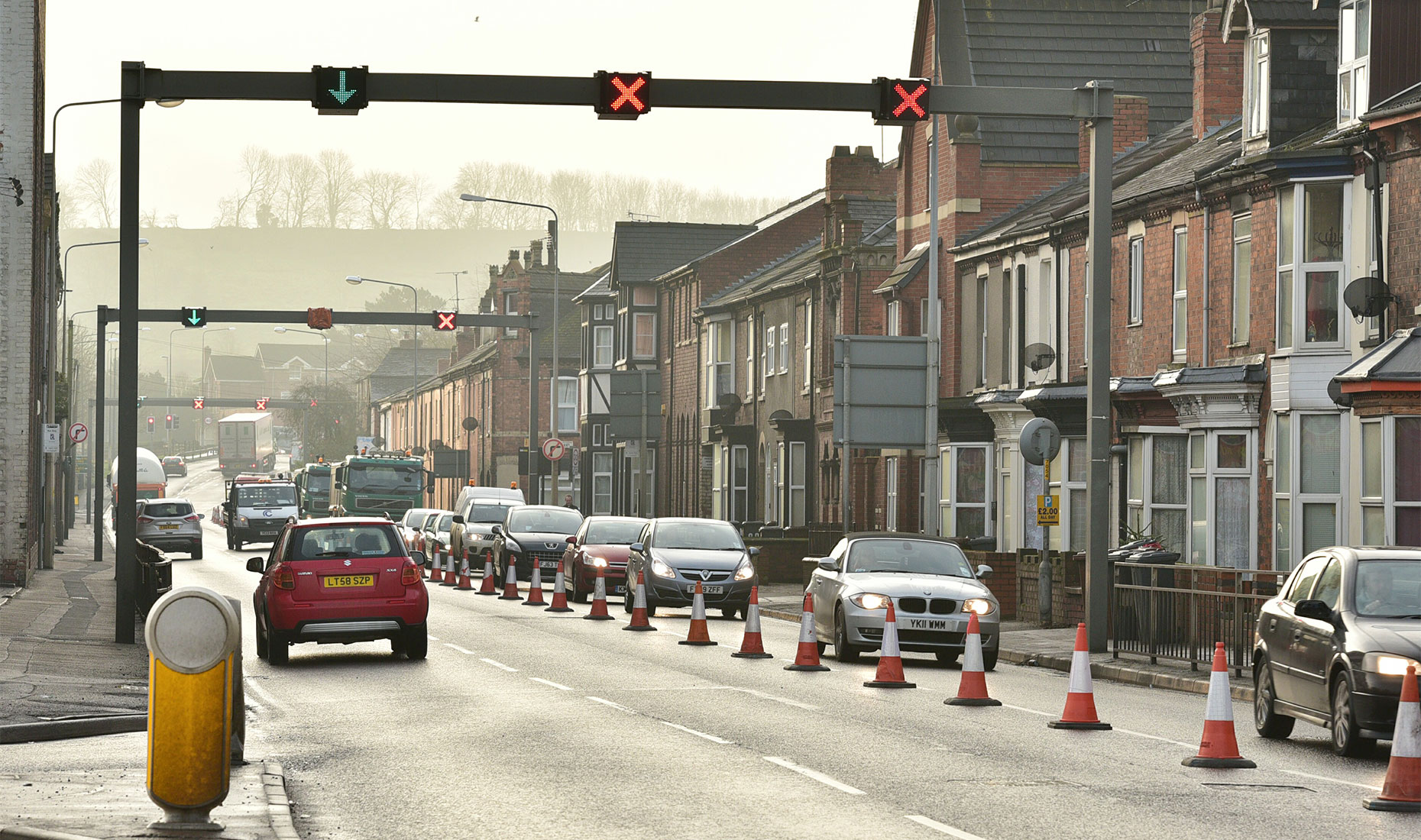 A much-improved Canwick Road in Lincoln will be opened to motorists on schedule after five months of works and long delays for motorists in the south of Lincoln.
The £5 million Lincolnshire County Council scheme, originally estimated to cost £4.5 million, will be officially complete on Monday, June 1, improving traffic flow and pedestrian safety through the Canwick Road area of Lincoln.
Improvements to ease congestion include wider lanes along Canwick Road and on the approaches to the South Park Avenue junction, dedicated turning lanes and improved junction layouts.
Work has signalled major delays and periods of nighttime road closures for many motorists throughout.
Bus services were also affected by the works, with changes to timetables enforced during the project period. From Sunday, May 31, Lincoln bus operator Stagecoach will be making changes once more to services 2,2X, 31, 31A and 31X. Timetable changes can be found here.
The overhead gantries have been replaced at the junction and will no longer require lane closures to carry out maintenance.
Facilities for pedestrians and cyclists have also been improved including the combined foot and cycleway on Canwick Hill, a new toucan crossing across the junction at Canwick Road and Washingborough Road and a subway which has been created at the South Park Avenue junction linking the area to Cow Paddle common.
The works will help to alleviate congestion at what was highlighted as a 'pinch point' for traffic travelling through the city – particularly during rush hour.
The Canwick Road improvements are part of a wider council scheme to improve access for people travelling through and around Lincoln. These works also include the East-West Link Road and the Lincoln Eastern Bypass.
Further work to the subway and nearby landscaping on Canwick Hill will carry on throughout June but will not cause significant disruption to motorists.
Executive Member for Highways and Transportation, Councillor Richard Davies, said: "We set ourselves a very tight schedule to complete these works as it was important that the road is fully open for June when some major events are set to take place in the city, including the Lincolnshire Show, the British National Time Trials and the Magna Carta events.
"The improvements will ease congestion and improve safety on this major route through Lincoln and will hopefully have an impact on the wider road network, especially during rush hour when traffic is particularly heavy through the centre of the city.
"During the project we were able to ensure the majority of works requiring road closures were carried out overnight to minimise disruption to motorists and enable the road to remain open during business hours."