May 29, 2015 12.04 pm
This story is over 79 months old
Proposed Hykeham housing estate to be powered by green energy plant
Plans submitted: An application for up to 300 homes to the south of Lincoln which would be fuelled by a new energy plant has been proposed.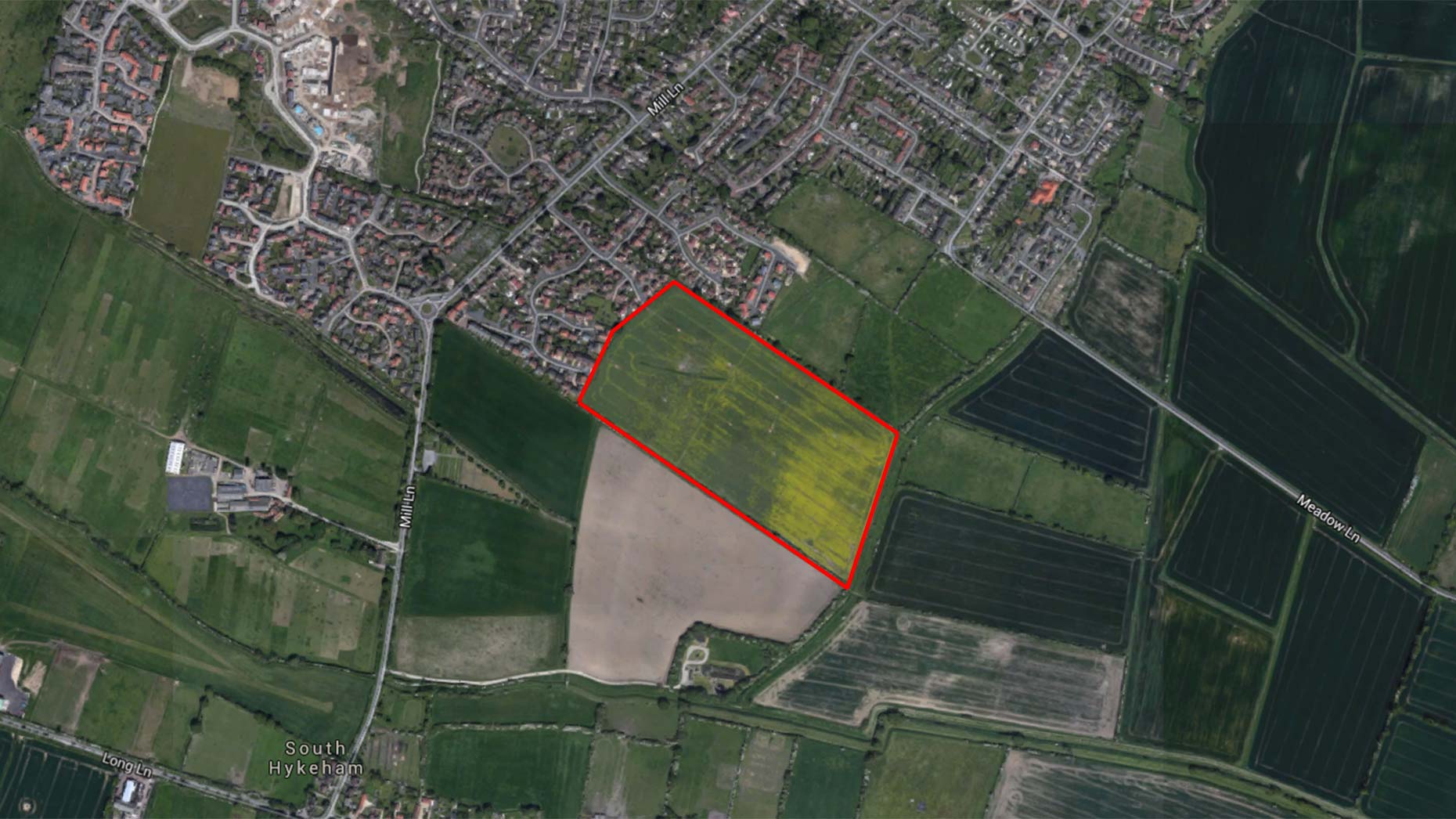 An application for up to 300 homes to the south of Lincoln which would be fuelled by a new renewable energy plant has been proposed.
Applicants Tennyson Homes Ltd have submitted the plans for the development in North Hykeham in two parts.
Full planning permission has been requested for 126 homes which would be accessed via Hambleton Avenue and the AD Plant off Meadow Lane.
An additional outline application has been submitted for the remaining 174 properties on the rest of the land off Cleveland Avenue.
Of the 126 homes proposed, 44 would be classed as affordable, either as social rented housing or as intermediate housing, provided at a cost above social rent, but below market levels.
The AD plant, fuelled by maize and rye, would produce biogas powering a 500kW engine that would provide electricity and heat in the form of hot water.
Power and heat would be supplied directly to the housing, with surplus electricity being fed into the National Grid.
The applicants have said that as the process of anaerobic digestion operates in the absence of oxygen, the actual digestion process produces no odour whatsoever.
The process is also said to be largely silent with only the resultant burning of the biogas in the purpose made combined heat and power unit creating any noise.
The plant is located to the east of the proposed housing and would be separated by landscaping to reduce its visual impact.
Vehicular and pedestrian access to the residential element of the proposal is to be along the existing Cleveland Avenue and Hambleton Avenue estate roads.
Further pedestrian access to the north and south would be provided via the existing Public Right of Way which travels through the proposed site.
In conclusion, the applicants said: "The development is not speculative and is promoted by a local house builder that has previously developed land to the west of the application site.
"In addition to delivering much needed new housing, the proposal also includes an AD Plant that will produce green renewable energy that will provide power and heat to the proposed dwellings."
The application can be viewed in full on North Kesteven District Council's website.