June 12, 2015 12.58 pm
This story is over 101 months old
Lincoln Frequency Festival returns for third time in October
Back again: The Frequency Festival of Digital Culture returns to Lincoln for a third time this autumn, with a special Magna Carta theme.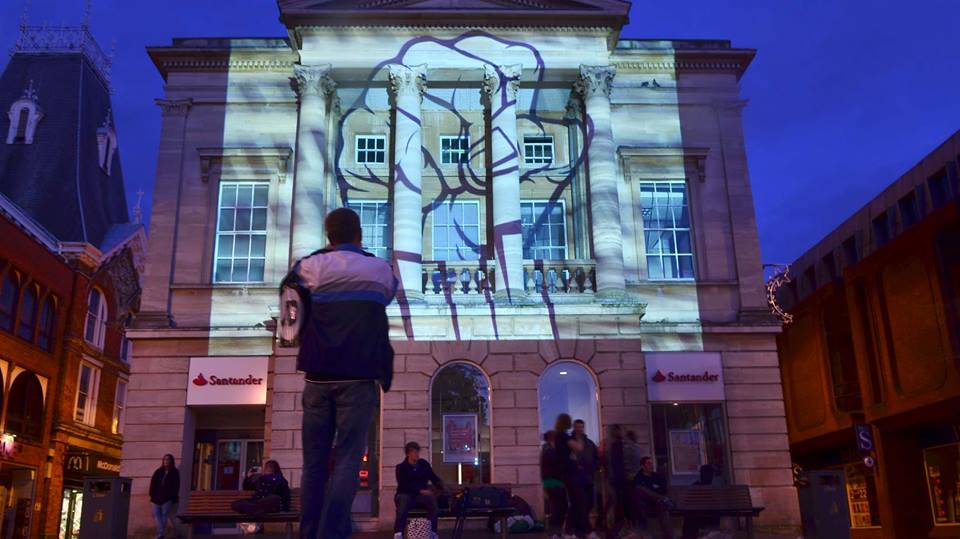 The Frequency Festival of Digital Culture will return to Lincoln in the autumn, with a special Magna Carta theme.
The biennial festival was first launched in 2011 and showcases a range of digital art exhibitions, custom-designed installations, live performances and debates.
Displays for this year's event from October 23 to November 1 will adopt the concept of 'liberation', celebrating ideas from the Magna Carta in the 13th century.
Digital artists and interactive designers from across the globe, the UK, and Lincolnshire will convert historic locations in the city into works of art, exploring how the digital revolution has transformed and enhanced contemporary ideas of freedom.
Seeper [which has produced works for the BBC, Glastonbury Festival, Sony and Google] will headline the festival with the specially-commissioned world premiere of The One, The Few and The Many at Lincoln Castle.
The outdoor projection on October 30 and 31 will reimagine the Magna Carta through a spectacular light, laser and audio display.
The festival has been arranged by creative media and visual arts organisation Threshold Studios in partnership with the University of Lincoln, Lincoln BIG, Visit Lincoln, and Lincolnshire One Venues.
Uzma Johal, co-founder of Threshold Studios, said: "We are living in the midst of a technological revolution, in a world that is progressing with such pace that it is mind-blowing to think of the technological advancements that tomorrow might bring.
"Frequency 2015 represents a particularly poignant moment, as we take a look back at the ideas of Magna Carta and look ahead to what the future might hold."
Professor Mary Stuart, Vice Chancellor at the University of Lincoln, said: "The festival represents a fascinating showcase of innovative artwork from local, national and international artists, and we are particularly delighted to be partnering with the festival in 2015 – the University of Lincoln's 'Year of Liberty' – as we celebrate the anniversary of Magna Carta, and the hot-bed of creative talent we have here in the city."
Frequency, supported by Arts Council England's Grants for the Arts scheme, welcomed 15,000 visitors in 2013, boosting the local economy by more than half a million pounds.
Peter Knott, Area Director, Arts Council England, said: "Frequency Festival is a wonderful fusion of new and old, showcasing some of the best contemporary digital art and culture in a place steeped in so much of our nation's history.
"The festival also plays an important part in creating opportunities for local artists, graduates and students to develop their talent and skills, which is vital as we look to the future of our country's creative industries."
A full list of events will be on the Frequency Festival website.