June 22, 2015 5.10 pm
This story is over 82 months old
Passenger's account reveals extent of traumatic Lincoln bus crash
Passenger account: The sole passenger on a bus which crashed into a tree in North Hykeham is recounting the frightening experience and criticising the operator for lack of care.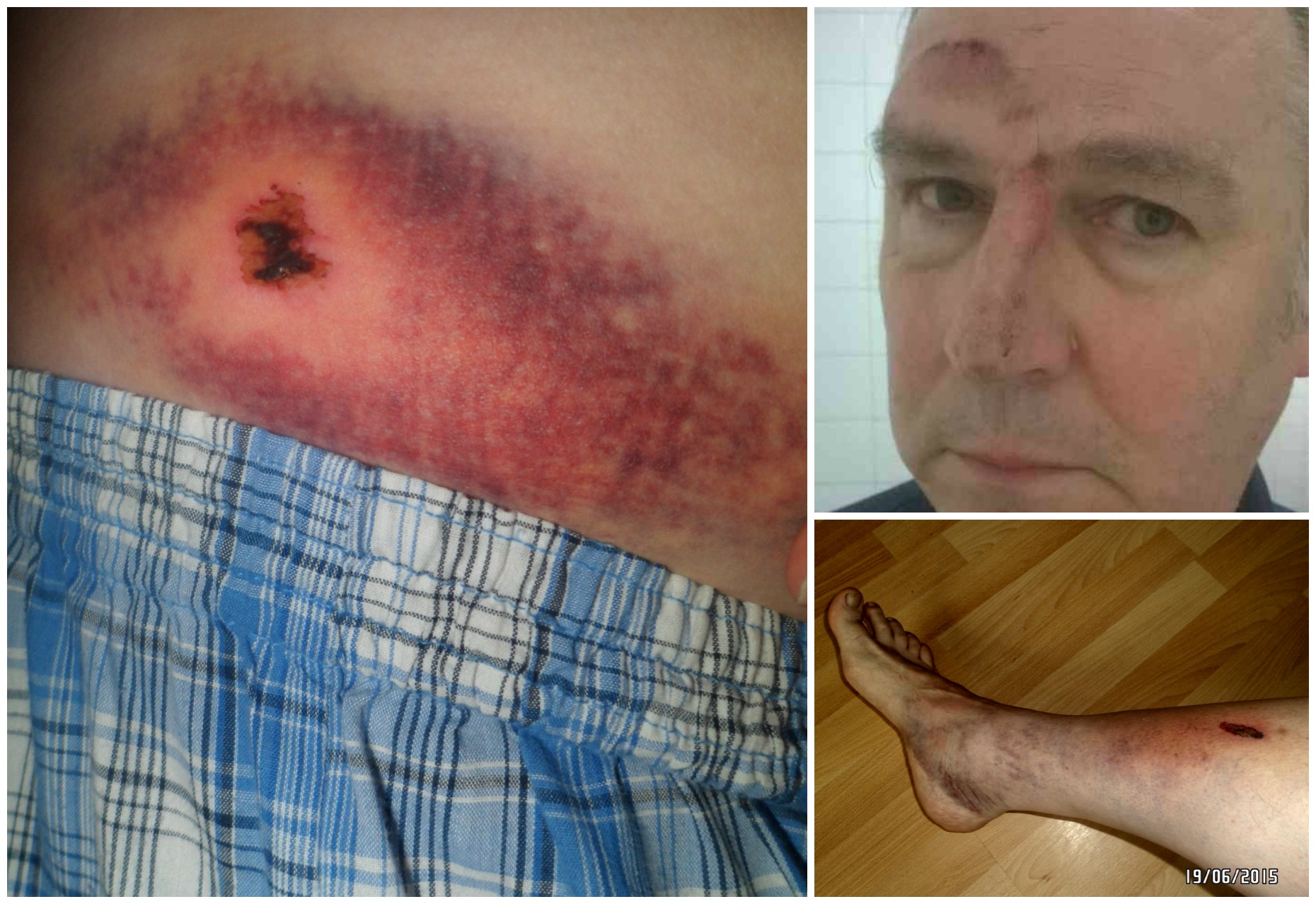 A 58-year-old Lincoln man who was injured when a double decker bus crashed into a tree in North Hykeham is recounting the frightening experience, and criticising operators for a 'lack of aftercare'.
John Horton was the only passenger on the Stagecoach bus when it veered off the road and into a ditch, crashing into a tree off Meadow Lane in North Hykeham on June 13.
John, who claims he is now seeking legal action against the bus operator, explained how he was thrown from the back of the bus, striking adjacent seats and the ceiling.
He said: "The first I became aware of any problem was when the bus began to judder as it accelerated on the straight stretch of Meadow Lane, just outside North Hykeham.
"I was suddenly bounced quite high out of my seat twice, heard the instructor shouting, and was then repeatedly flung around the rear of the bus, striking adjacent seats hard at least twice and the ceiling once.
"When the bus came to a stop, I was lying face down on the floor, facing the rear; the driver was trapped in his cab, and the instructor was on the floor beside the cab complaining of severe pains in his leg.
"The force of the impact was such that the tree penetrated the double-decker bus as far back as the stairwell, and if anyone had been sat upstairs at the front of the bus, they simply would not have survived.
"Several passing motorists stopped to help, including an ex-police officer and an off-duty nurse who called the emergency services and Stagecoach. I was checked over by paramedics and gave a statement to the police, then feeling only a little bruised and shaken, I left the scene.
"However, since the day of the crash a number of problems have become apparent, and I have received medical attention for some quite nasty and painful bruising and contusions on my head, arm, midriff, shin, foot, and thumb; I am also becoming increasingly concerned that the violence of the crash may have exacerbated a long-standing back problem."
John says he "did not want to make a fuss" at the scene, but is finding fault with the fact that the company has not made contact in the time since.
He also claims that his safety was jeopardised and that the driver of the bus was "undertrained and inexperienced."
A Stagecoach spokesperson said: "Safety is our absolute priority. Our best wishes remain with those involved in this incident."