July 1, 2015 3.43 pm
This story is over 99 months old
Fallen Bomber Command aircrew added to growing Lincoln memorial
Remembered in steel: The names of thousands of Bomber Command aircrew who lost their lives are being cut into corten steel walls in the next phase of the International Bomber Command Memorial Centre project.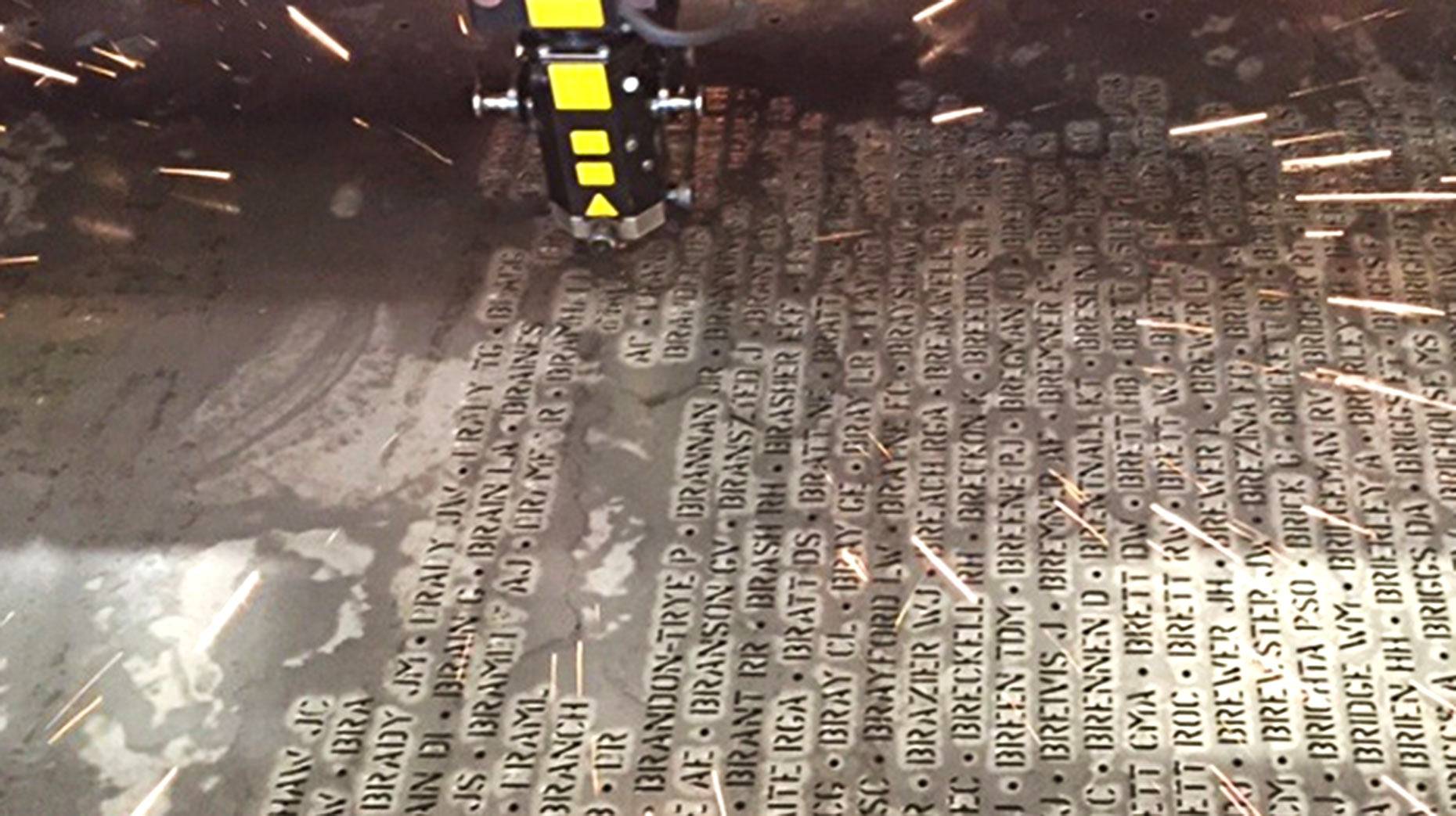 As the International Bomber Command Centre enters its next phase in Lincoln, the names of 26,500 men, who lost their lives flying from 27 Lincolnshire stations in WWII, are being cut into striking memorial walls.
The £9.5 million project, which officially got underway in March, will bring a historic landmark, visitors centre and learning facilities to Canwick Hill with the help of hundreds of volunteers and sponsors.
The Memorial Spire and Walls of Names are at the heart of the centre, designed by Stephen Palmer of Place Architecture.
The spire, which was assembled on Sunday, May 10, is formed to represent two wing fragments and was the first section to arrive on site. It's been designed to be seen for miles, as a new landmark on the city's skyline.
In the next phase of the project, the Walls of Names will be cut through Corten steel panels and fixed in curved steel arrangements around the spire.
This section is expected to be completed by September 2015.
With research ongoing all the while, the Lincolnshire Bomber Command Memorial Trust is hoping to build more walls, bringing the total recorded aircrew lost during the second world war to 55,600.
Lincoln based firm, Micrometric, have started the process of cutting the names.
There will be 120 plates produced covering all the losses from 1 and 5 Groups and a further 140 for losses from other groups.
Each panel is 4mm thick and is produced from Corten A steel. The cutting of each panel takes around six hours on one of their precision laser cutting machines.
The machines used are capable of cutting a range of materials up to a thickness of 20mm.
In total there will be more than 250,000 letters cut out by laser – the plates are produced in flat material for laser cutting.
They'll then they will be deburred at Micrometric, before being sent to another local company, Hindles of Lincoln, for bending to the correct curvature to allow them to be mounted onto the walls.
These plates will be attached either side of founded curved walls (four each side) and will carry the surnames, initials and, where there are duplicates, the last three digits of the service number.
Once erected visitors will be able to place poppies directly through the names of their loved ones creating a vibrant and constantly changing memorial to those that lost their lives whilst protecting our freedom.
The International Bomber Command Memorial Trust is holding a ceremony on October 2 to unveil the Spire Memorial.