July 23, 2015 10.29 am
This story is over 77 months old
Police step up resources ahead of Lincoln EDL and anti-racism protests
Policing plans: Lincolnshire Police have outlined their plans ahead of a protest and counter protest in Lincoln this Saturday.
Robust policing plans are in place ahead of an anti-Islam protest and counter demo in Lincoln this weekend.
Police say that while they have no information to suggest protests will not go ahead peacefully, they are warning potential lawbreakers that they should expect to be arrested and dealt with accordingly.
A reminder has also been issued for people publicising the event on social media to do so responsibly and lawfully.
Representatives from both protest groups have yesterday outlined the reasons for the organisation of the demos.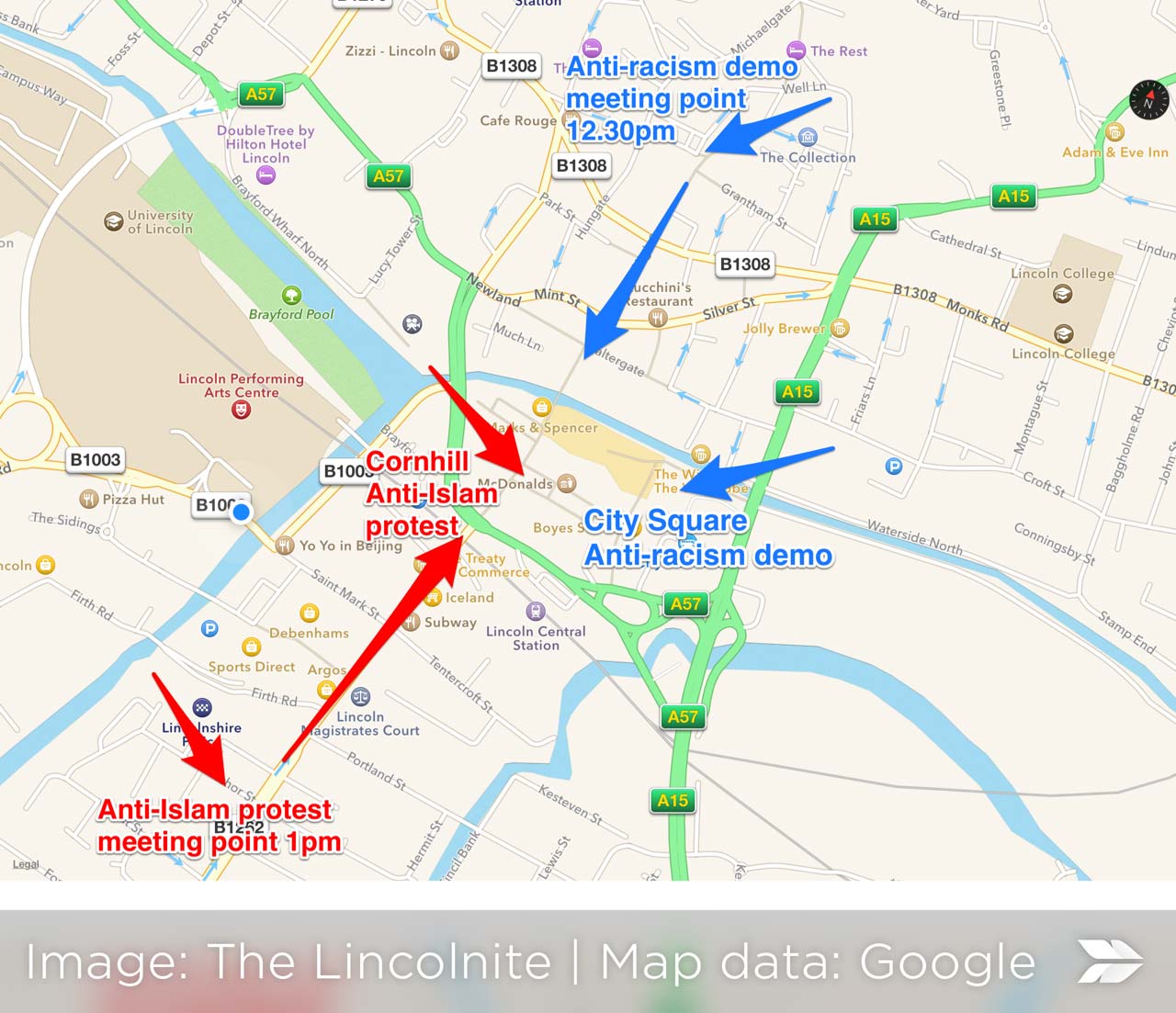 The English Defence League protesters will begin to walk from the vicinity of the Blue Anchor pub on High Street to Cornhill, Lincoln at around 1pm.
They are expected to remain there until around 2pm when they will walk back towards the Blue Anchor.
The counter demonstration will gather at the top of the High Street near the Kind Bar and walk to City Square from around 12.30pm.
They will remain there until the EDL protest is over.
Area Police Commander Chief Superintendent Stuart Morrison said: "Lincolnshire Police have been aware of the plans to hold these protests for some time.
"We have been engaging with the protest organisers to establish their intentions and the use of our resources in policing the events has been planned accordingly.
"People have the right to protest peacefully. Lincolnshire Police and its partners do not have the power to prevent these protests taking place.
"Whilst we have no information to suggest that these protests will be anything other than orderly and peaceful, anyone suspected of committing a criminal offence should expect to be arrested and be put before the courts.
"We are encouraging the responsible use of social media in the run-up to and during the protests. Any communication identified by or reported to Lincolnshire Police, suspected of being contrary to law, will lead to appropriate police action.
"Lincolnshire Police, the City of Lincoln Council and its partners will ensure that appropriate resources are available to minimise risk and the impact of the protests on residents, businesses, shoppers and visitors to Lincoln."