July 23, 2015 10.58 am
This story is over 100 months old
Thousands join campaign to keep Lincoln Barons, but they won't stay
Online campaign: A new Facebook group to save the 25 Lincoln Barons from being auctioned off for charity has been created.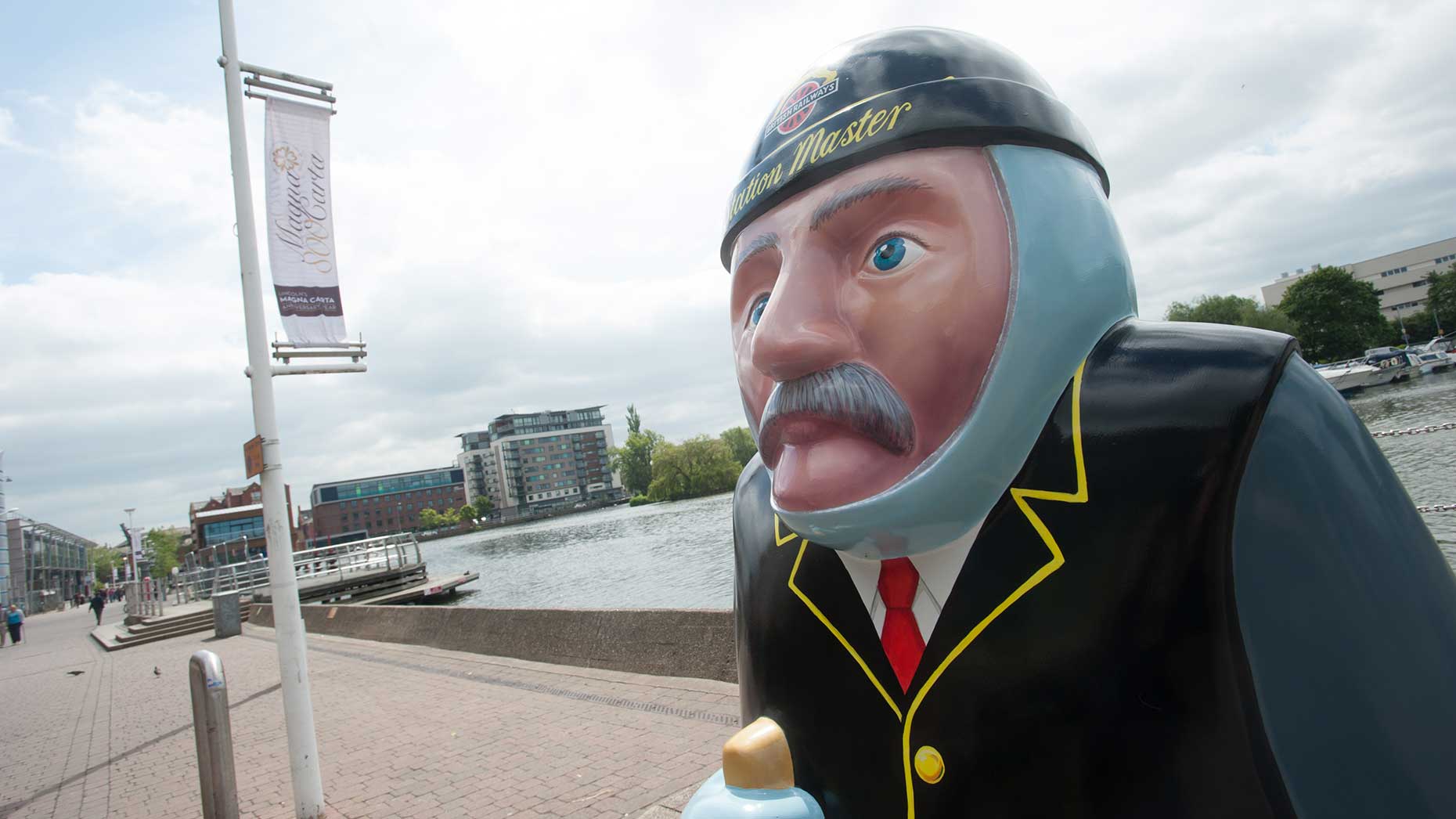 A new Facebook group to save the 25 Lincoln Barons from being auctioned off for charity has been created.
The page, Lincoln Barons to Stay has attracted almost 2,000 likes in the 18 hours since it was launched.
The 25 Barons were created for Lincoln's Magna Carta celebrations this summer, with the sculptures to remain in place until September 13.
Following this, each of the Barons will be auctioned off to raise money for the Trussell Trust – a national charity which operates foodbanks – with a proportion of the funds to be used in projects in the Lincoln area.
Organisers of the page wrote: "These beautiful Barons should be made a permanent fixture in Lincoln – kids and adults alike have enjoyed taking the trail, Baron selfies have been posted all over social media.
"Visitors won't get bored – new people visit Lincoln all the time. To us they will become like old friends!"
The group has generated plenty of interest from Lincoln residents, who have left their comments and selfies with the Barons on the page.
Beverley Townsend wrote: "They should stay. They were made for Lincoln, a lot of time was spent on their decoration, lots of publicity, everyone loves them and they belong to Lincoln. It would be sad to see them go."
Susan Tuck added: "Totally agree that these Barons should stay, they are such an asset to the city."
Visitors to the city centre can still complete the Barons' Charter Trail, devised by Wild in Art in partnership with The Trussell Trust and the Lincoln Business Improvement Group.
Why the Lincoln Barons won't stay
Emma Tatlow, Visit Lincoln Partnership Manager, said: "We are delighted that so many people from Lincoln and beyond are showing their support for the Lincoln Barons' Charter Trail. The Barons have really captured everyone's imagination and are bringing many people to Lincoln – often more than once – to enjoy the trail.
"The social media interest has been extensive – so it is a great way to promote the city further to and raise awareness of Lincoln in 2015 – the 800th anniversary year of Magna Carta.
"The agreement has always been that the Barons will be auctioned at the end of the event – this will take place on October 1, Lincolnshire Day – at the DoubleTree by Hilton – to raise money for The Trussell Trust, the UK's leading poverty charity.
"In Lincoln alone The Trussell Trust gave three days' emergency food and support to 2,012 people; 725 of which were children. In total 17.888 tons of food was given out to people experiencing crisis in the Lincoln area.
"So we hope that those who want to keep the Barons may come along to the auction, raise money for a great charity and then find a home for the Barons so that they can be enjoyed in Lincoln for years to come."