August 18, 2015 2.59 pm
This story is over 76 months old
£2m Lincoln business development forecast to create 300 jobs
Business units underway: Work is officially underway on a new business development in North Kesteven which has the scope to provide almost 300 jobs in coming years.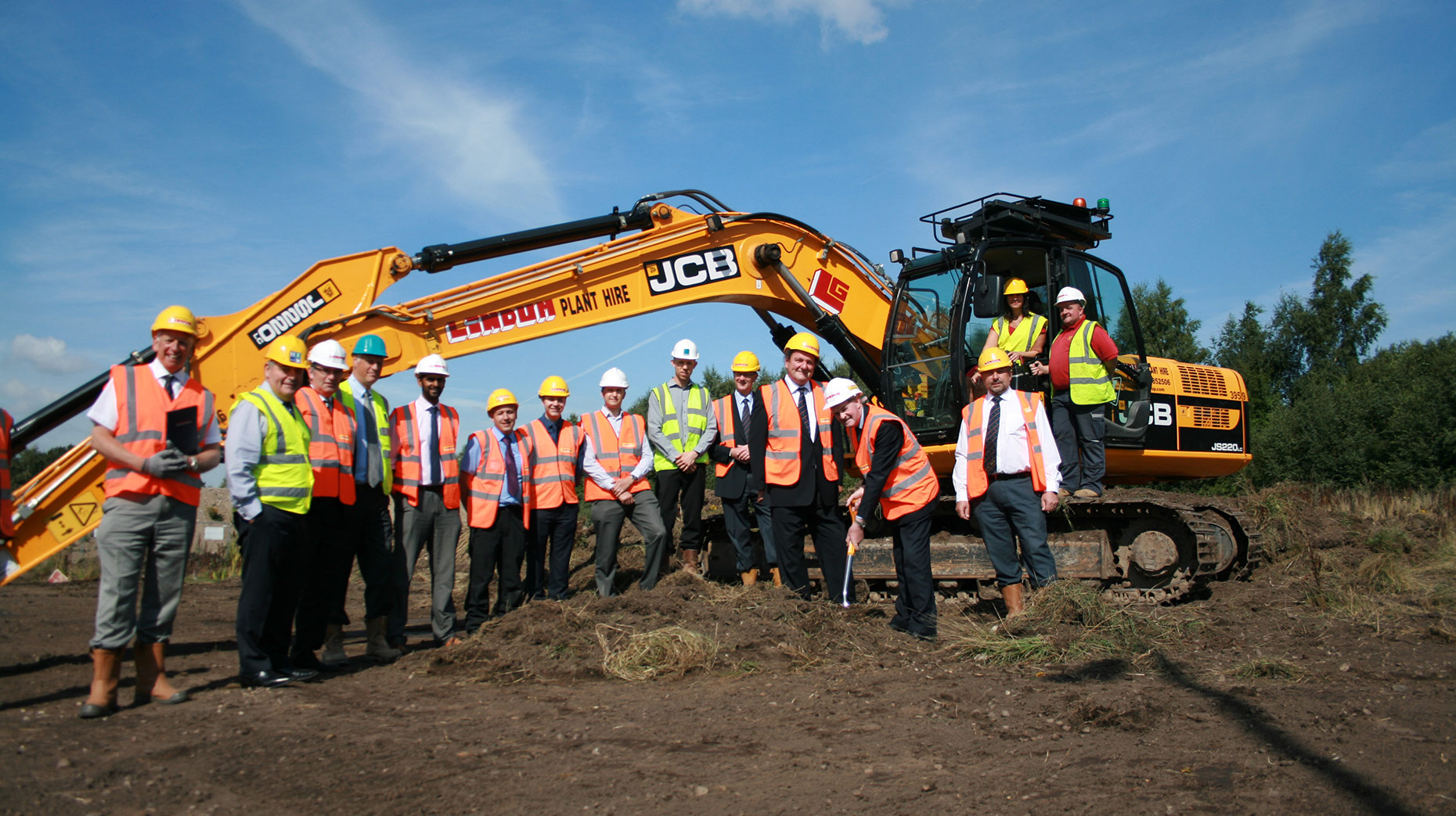 Work is officially underway on a new business development in North Hykeham which has the scope to provide almost 300 jobs in coming years.
The £2m North Kesteven District Council project will create 19 new industrial units at Blackwood Court on North Hykeham's Teal Park.
A turf cutting ceremony, led by NKDC's Deputy Leader Councillor Mike Gallagher and developer Lindum Group Ltd's Chairman David Chambers, kicked off the build on August 17.
The units should be completed by mid February, with lettings likely to commence around the New Year.
Ranging in size from 500 square feet to 2,000 sq ft, and for wide ranging uses from storage and distribution to general industrial, these units are a further expression on the council's £21 million capital programme for supporting business growth.
Totalling 20,000 sq ft, Blackwood Court will be adjacent to private commercial investment of larger industrial units starting at 2,000 sq ft in size and bring NKDC's estate of business workshop units up to 101 – which are in significant demand.
Over a 25 year period it is anticipated that the units will support 98 businesses, creating and safeguarding at least 280 jobs.
Councillor Gallagher said: "North Kesteven District Council's Executive Board took the courageous decision to forge ahead with this development to create opportunities for businesses to set up, grow and relocate into the District, which is highly regarded as a dynamic place to trade from.
"North Kesteven is an area of significant economic success, with low unemployment and a high degree of success of new start-up businesses and I anticipate that these 19 units will make a significant contribution to maintaining and developing further economic vibrancy in this area."
Under the GrowLN6 project, the wider LN6 area is a focus for coordinated partnership work by NKDC, City of Lincoln Council and the County Council to attract new inward business investment and expansion.
The Council's existing portfolio of business units has seen a continued 100% occupancy rate for a couple of years.
They are let and managed by Hodgson Elkington, whose senior partner Sam Elkington said: "There is a continuing need for smaller flexible industrial space south west of Lincoln and I anticipate that the combination of modern premises in an excellent location, and on flexible lease terms, will provide much needed supply for an obvious gap in the market."
Teal Park is a strategic allocated employment site, granted outline planning permission in 2011 for a total of 133,720m2 of employment floorspace, a hotel, public house, leisure and trade showrooms.
It is home to Siemens' industrial gas turbine service business which occupies around a third of the space.
---

For the latest dispatch of business news from across Lincolnshire delivered in your inbox every Friday, subscribe to the Lincolnshire Business magazine.