September 9, 2015 10.14 am
This story is over 75 months old
BAM Construction awarded £16m contract for new Lincoln university building
Construction dates set: BAM Construction has won a multi-million pound contract with the University of Lincoln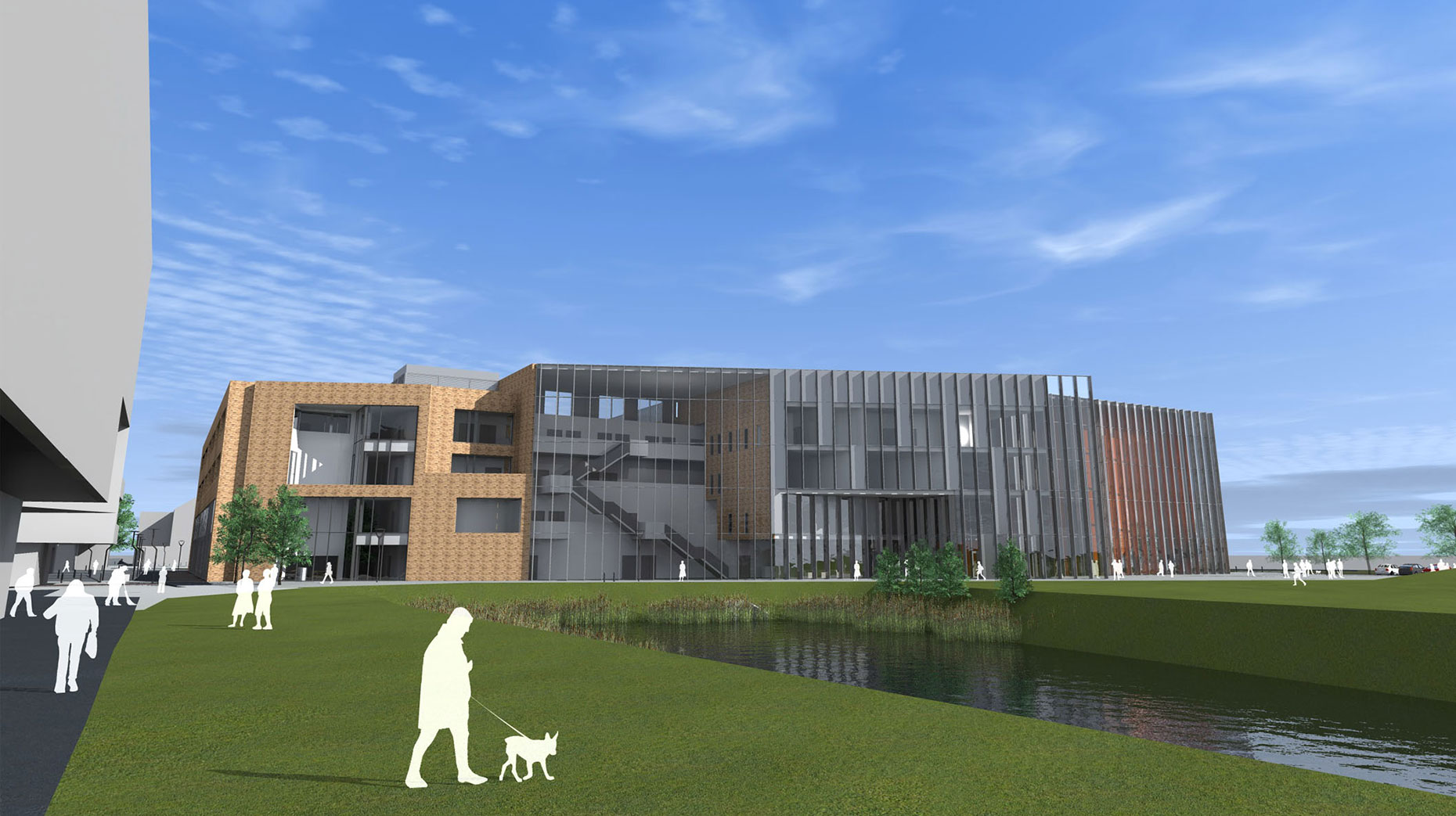 A £16 million contract for construction of the University of Lincoln's Isaac Newton Building on the Brayford Pool Campus has been awarded to BAM Construction.
Start of construction on site is scheduled for this autumn, with completion in early 2017.
As previously reported, the new four storey building will be an extension to the existing Engineering hub with a floor area of 7,500 sq m.
It will house a range of state-of-the-art facilities for teaching and research for Schools of Engineering; Computer Science; and Mathematics & Physics.
As well as specialist and general teaching spaces, and a 500-seat lecture theatre, there will be a social atrium space, including a canteen.
Specialist facilities include rooms lined with conductive fabric to create a Faraday cage, along with a sound deadening semi-anechoic chamber.
BAM Construction have worked on several projects for the university previously, including the Architecture, the Media and Communications Building in 2002, the new library in 2004, Media, Humanities and Computing building extension in 2005, the Performing Arts Building in 2007 and the Engineering Hub in 2011.
BAM will involve engineering students to help them use the building process as a learning experience as part of their studies.
Jason Pink, BAM's Construction Manager, said: "We are very much looking forward to returning to the University of Lincoln to add to the facility we created.
"We will work hard as always to ensure we do our best for the local community and environment as well as creating a first class building for students and staff."
---

For the latest dispatch of business news from across Lincolnshire delivered in your inbox every Friday, subscribe to the Lincolnshire Business magazine.