October 20, 2015 10.34 am
This story is over 97 months old
Britain's Got Talent hopefuls impress scouts at Lincoln audition
Lincoln's Got Talent: The biggest and brightest talents of Lincoln descended on the Magna Carta pub in the city's Cathedral Quarter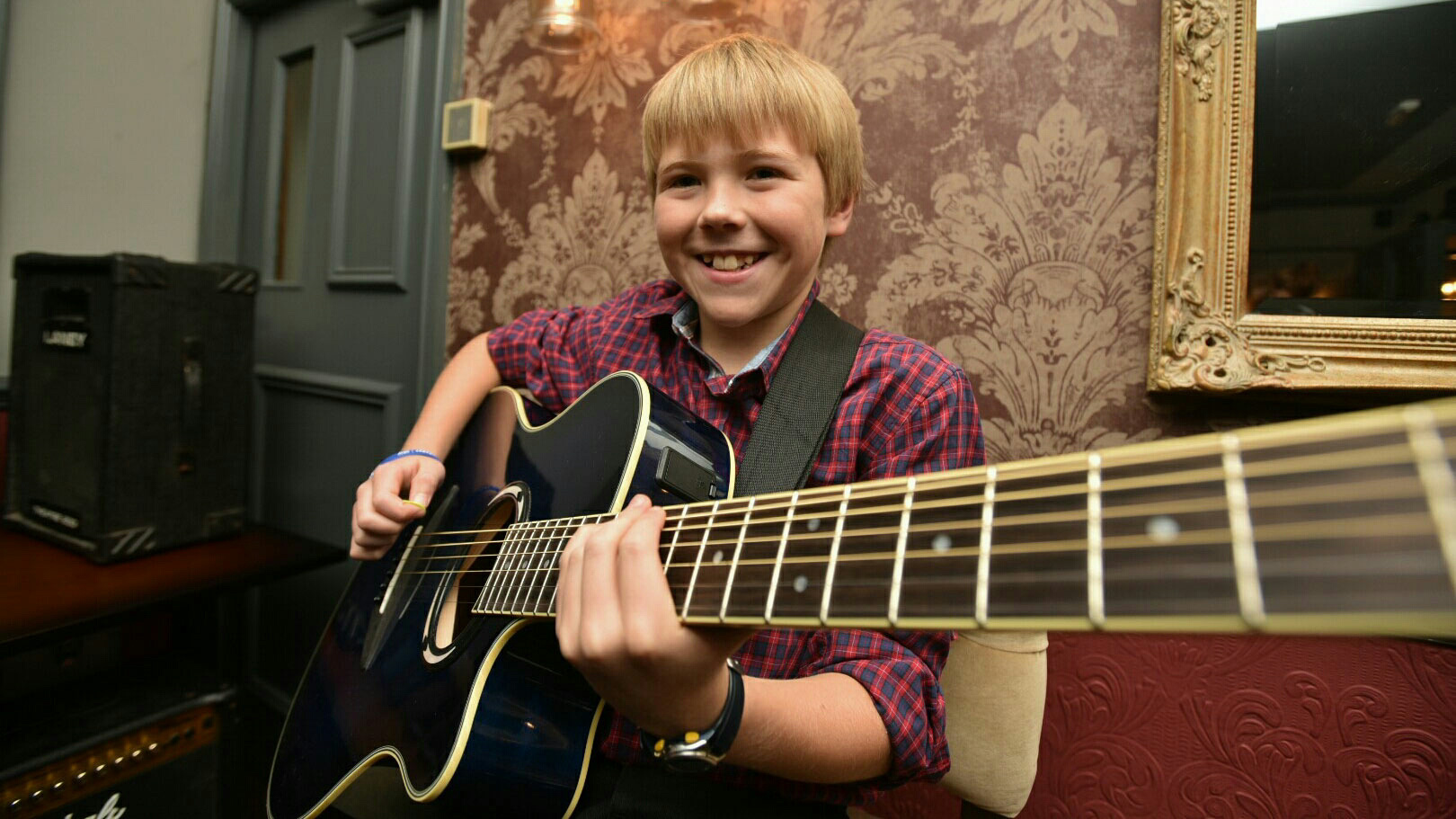 The biggest and brightest talents of Lincoln descended on the Magna Carta pub in the city's Cathedral Quarter last night, all with the hopes of winning this year's Britain's Got Talent competition.
Talent scouts met with over 50 people as they gave it there all singing, dancing and even performing a unique Elvis strip tease.
Those who auditioned will now have to wait until January to see if they have a spot on the television show.
Joshua Backhouse, 12, from Lincoln was among the first to step into the audition room, supported by dad Jonathan.
He said: "I'm singing and playing guitar to a Coldplay song. I have played the guitar for about four years.
"I guess I started playing because when you see it on TV it looks really cool and it's one of the main instruments. I thought 'I want to play the guitar so I can be a rock star!'
"I do quite a lot at my school William Farr in Welton. Dad really helps me too."
Strapped up with his guitar and wearing a confident smile, he even gave The Lincolnite a sneak preview of his talent.
Louise Dian Bright, 24, from Newark is a belly dancer (although she calls it belly wobbling). She said: "When I was 14 my mum started belly dancing and it encouraged me too.
"I do lots of variety shows. We have one back in Newark at the minute and I'm through to the finals of that.
"I love dancing and performing and if I got through to the television stage I would say 'bring it'.
Among the quirky entires at the auditions was 'drag king' Janey Jane Simone Byrne from Lincolnshire, who entered the waiting room dressed in a rather intriguing Elvis outfit.
She explained: "You don't know this but underneath my outfit I am a glamorous woman. My act is Drag King Things and I thought I would come forward and go into the stage part of it.
"I am actually doing a striptease", she added, flashing a hint of her sparkly red underwear.
Casting researcher Jenny Garton from Thames TV explained how the Lincoln auditionees could next be seen on the television series.
"I've seen a few quirky acts from Lincoln so we are expecting big things and a lot of talent. It's such a quintessentially English area so we are hoping we will find the real gems.
"The brief for us is to find this English characters like the bin man who can sing like Pavarotti and anyone who has a great talent.
"This stage is to spot the talent and after this, those who have auditioned could find themselves being asked to perform again for producers or put straight onto TV."
The event turned the popular pub into a hive of musical anticipation. Bar Manager Jody Bett said: "It's great to showcase Lincoln's talent. Every Sunday evening we play a big part in showcasing the city's talent with our jam night so it was ideal.
"If the BGT winner is in the pub tonight that would be incredible!"