October 26, 2015 8.48 am
This story is over 96 months old
Brother and sister pair invest in new Lincoln nursery, creating four jobs
New nursery: An entrepreneurial brother and sister have opened up a Montessori centre in the heart of the city.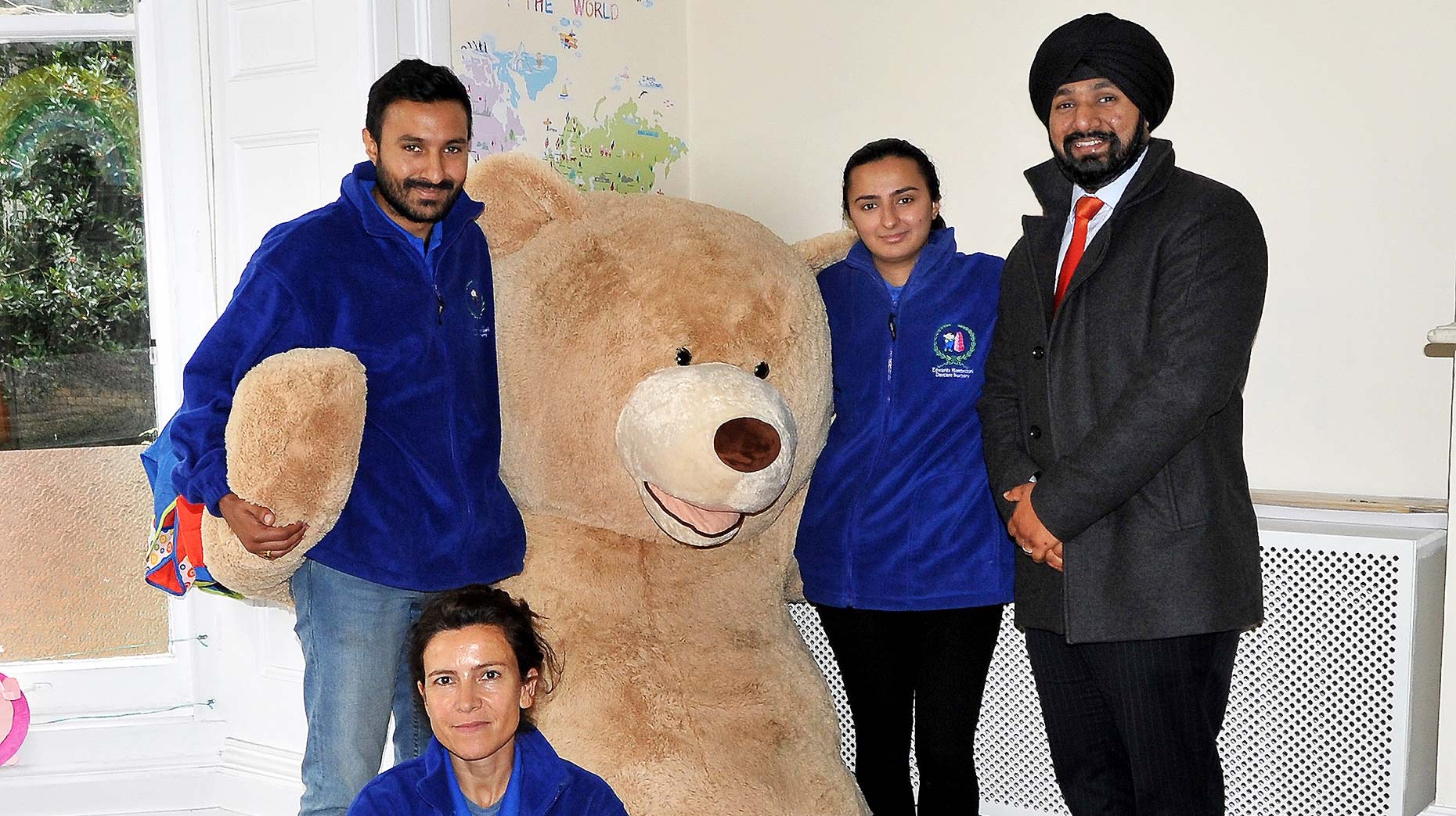 Parents in Lincoln will see the choice of nurseries boosted after an entrepreneurial brother and sister opened up a Montessori centre in the heart of the city.
Former professional offices on Newland have been let to to Priya and Vinay Sidar from Leicester, who have just welcomed their first children to the Edwards Montessori Nursery School.
The pair launched their business in the building formerly occupied by Savills, creating four new jobs – but they say the number could treble if all goes well.
Priya and Vinay said the nursery is already capturing the attention of parents and it is perfect for their plans to grow.
The nursery consists of a learning room for children aged one to three-years-old and two others for youngsters aged three to five-years-old.
It is Ofsted-registered to take 68 youngsters and is also developing baby, sensory, music, staff and other rooms, including a dance studio.
The nursery is open five days a week and offering part and full-time care between the hours of 8am and 6pm.
Priya, who has a degree in Education Studies with Law, and did her University dissertation on the Montessori method, has worked in other nurseries, but always dreamed of having her own.
Vinay, who is involved in other Sidar family businesses, has complemented his sister's knowledge and experience, by bringing his administrative and financial acumen to the venture.
Priya said: "We did our research and looked at the long-term potential of our new business, and were confident that there was a gap in the market for our type of nursery and that the demand for what we offer was there. We started getting enquiries before we even opened our doors.
"We place a big emphasis on encouraging children to develop their life skills, through a range of different activities which are aimed at building their confidence, self esteem and respect in a diverse and family-orientated community.
"The Montessori method encourages the child to become independent, by understanding their strengths and weaknesses through the toddler's acknowledgement."
Lincoln-based chartered surveyor Banks Long & Co has let the property to the pair.
Banks Long & Co Surveyor Jag Landa said: "We are delighted to have let this substantial property to Priya and Vinay and wish them much success with their new enterprise.
"Their investment is yet another example of how the changing face of Lincoln, the continual growth of the University of Lincoln and the ongoing arrival of new names in the city are encouraging entrepreneurs from the wider East Midlands to realise the opportunities offered by a growing city."