October 13, 2015 10.54 am
This story is over 97 months old
Son convinces parents to install life-saving equipment at Lincoln firm
Life-saving investment: The owners of Lincoln transportation firm Mark's Passenger Service have invested in a life-saving defibrillator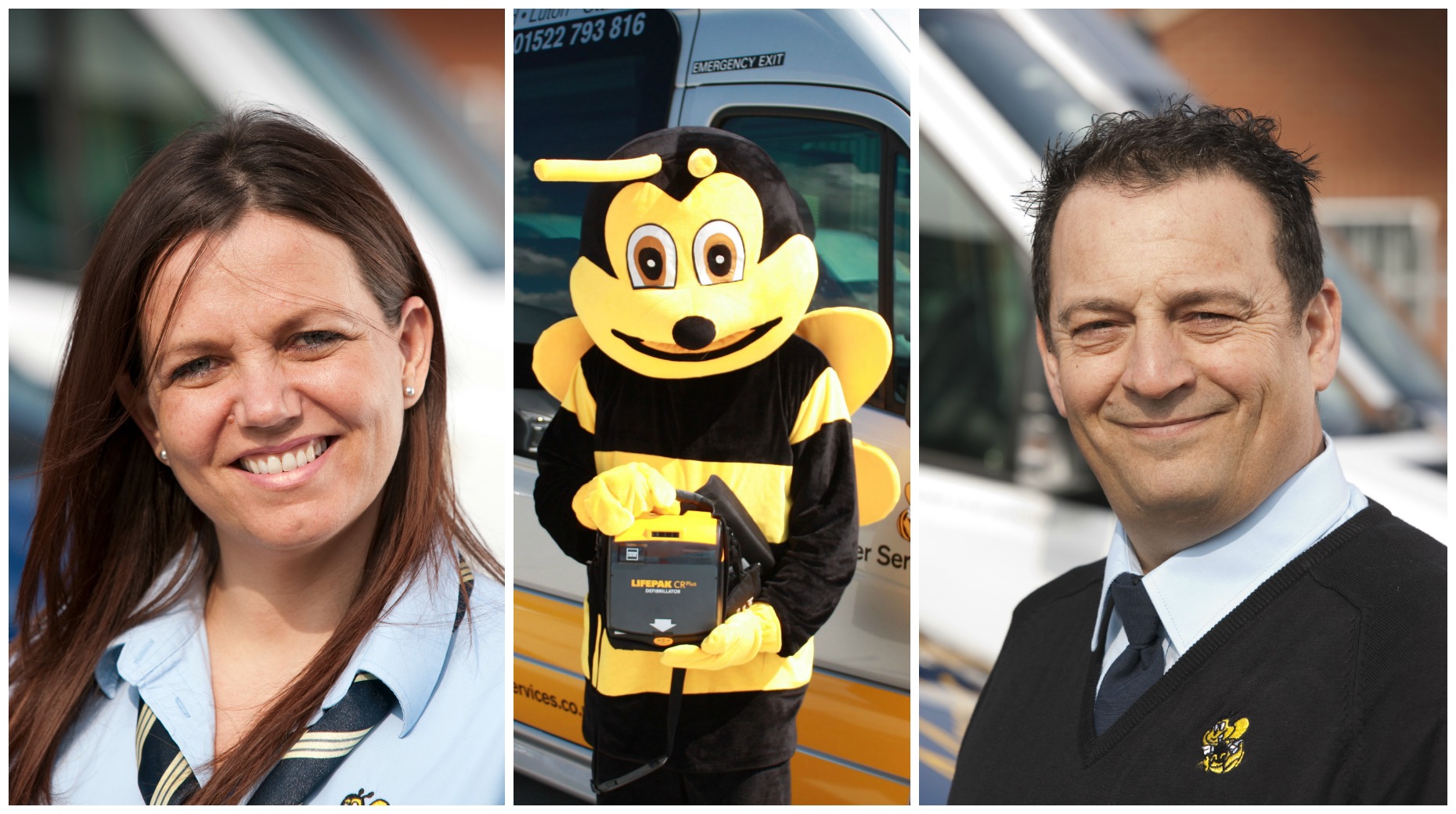 The owners of Lincoln transportation firm Mark's Passenger Service have invested in a life-saving defibrillator after gaining insight from their volunteer son.
Ben Hueso has attended many emergency situations as a Lincolnshire Integrated Voluntary Service (LIVES) volunteer.
Before going on to study medicine in London, he made it his mission to make sure mum and dad, Mark and Jo, installed an AED (Automatic External Defibrillator) at their firm.
Mark's Passenger Service, based in Washingborough, has over 80 vehicles and 130 specialist staff.
They offer services such as local transfers, airport transportation, disabled transport and vehicle servicing.
The new equipment now means that should anyone go into cardiac arrest while under the care of the team, help would be at hand quicker than the wait for an ambulance.
Mark Hueso said: "As a business we are located in quite a rural position but we have many visitors and staff to our premises.
"Our son had various experiences as a volunteer with LIVES and this brought home to us the importance of having and AED on site.
"We are a family business and treat all our staff as such, so once we were aware of the opportunity to purchase one it was quite obvious we had to go ahead."
Not every cardiac arrest will benefit from defibrillation but, for those that might, the chances of a successful outcome decrease by 7-10% for every minute that defibrillation is delayed.
LIVES, Lincolnshire's own First Responder organisation, attended 210 cases within the year ending March 2015 in which the use of a defibrillator was necessary – in 95 of these cases, the individual's heart rhythm was restored and the emergency services were able to take over.