October 12, 2015 4.54 pm
This story is over 97 months old
'The county deserves an air show here', says RAF Scampton chief
"The county deserves it" A new gate guardian may not be the only thing to raise the profile of RAF Scampton in the near future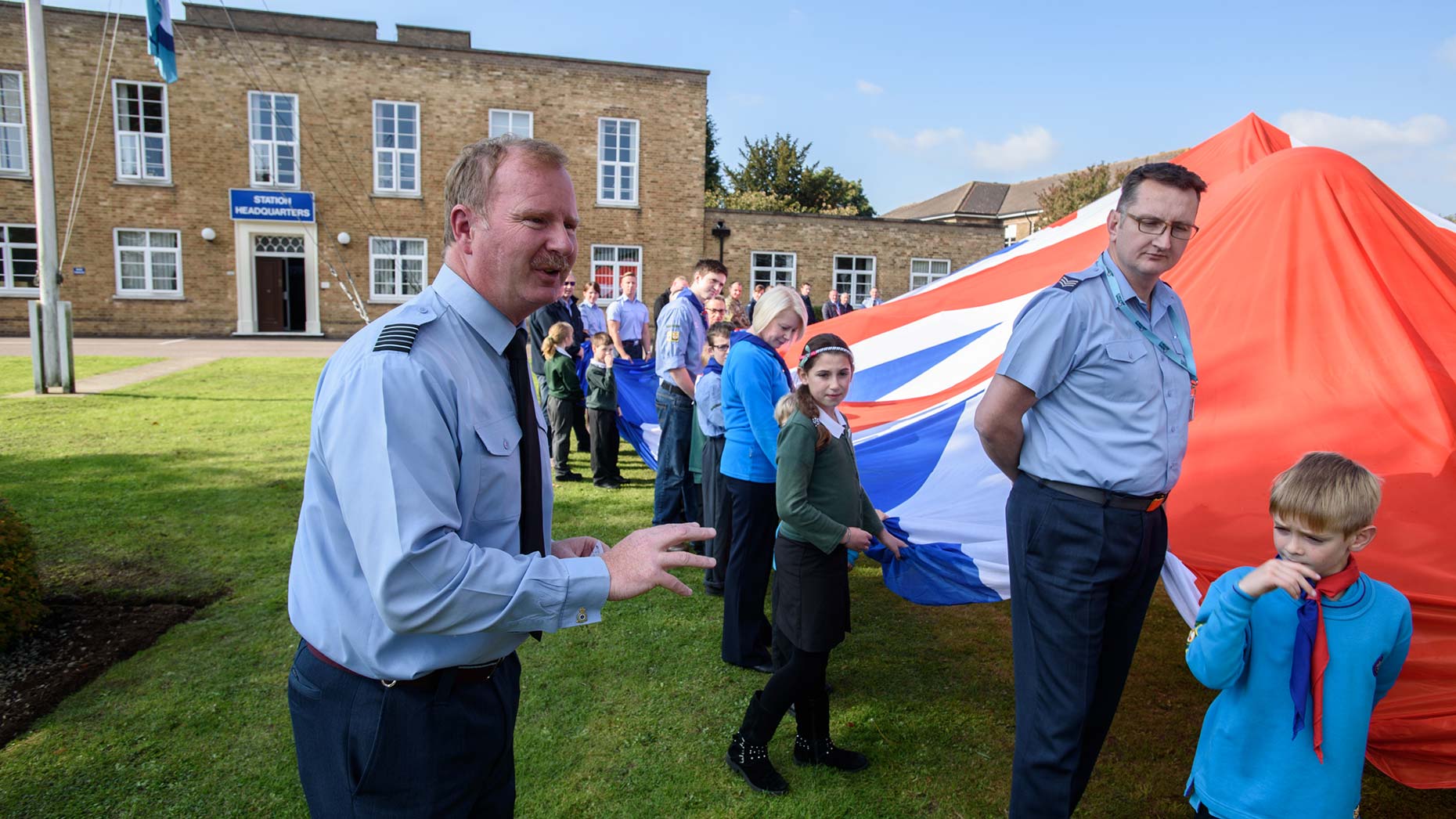 A new gate guardian may not be the only thing to raise the profile of RAF Scampton in the near future, as station chiefs give their backing to proposals to bring a county air show there.
As previously reported, the annual Waddington International Air Show south of Lincoln was scrapped for good due to security concerns.
Proposals emerged for a possible air show at RAF Scampton from as soon as 2017 instead.
Wing Commander Mike Harrop, RAF Scampton's Station Commander told The Lincolnite he would welcome an air show.
"I would hope this is the start of something big," he said on Monday, October 12, as the station celebrated its new gate guard.
"This is one of the things that happened recently that's made me think that someone is looking at Scampton and saying 'I've got an idea for what Scampton can do in the future'.
"What we don't know is what that will be. It will all depend on the outcome of the Strategic Defence and Security Review. We are waiting to see and I'm very positive that Scampton has a good future ahead.
"The review is expected at the end of the year, the prime minister will make an announcement in the House of Commons. That would give an indication of where the air force is going and defence is going.
"Then you talk about aspirations of possibly having an air show here and suddenly Scampton is back on the agenda.
"I would love to see the air show here. The county deserves it, Bomber County deserves a premier air show.
"We owe it to the people of the county who have supported us through thick and thin.
"Waddington was a fantastic venue, but for security reasons it's no longer available for an air show. Scampton I think will be an equally fantastic venue in this part of the county."
Flight Lieutenant Emmett Cox, otherwise known as 'Red Five', also welcomed the suggestions.
He said: "I love as many air shows as possible, and they keep us busy, so I'm happy which ever way.
"We practise here day in day out and it's a lovely place to come back to."