October 7, 2015 10.25 am
This story is over 74 months old
Valued Lincolnshire Co-op staff rack up 455 years of service
Loyal service: Lincolnshire Co-op staff have been recognised for reaching their 25 and 40 year service landmarks.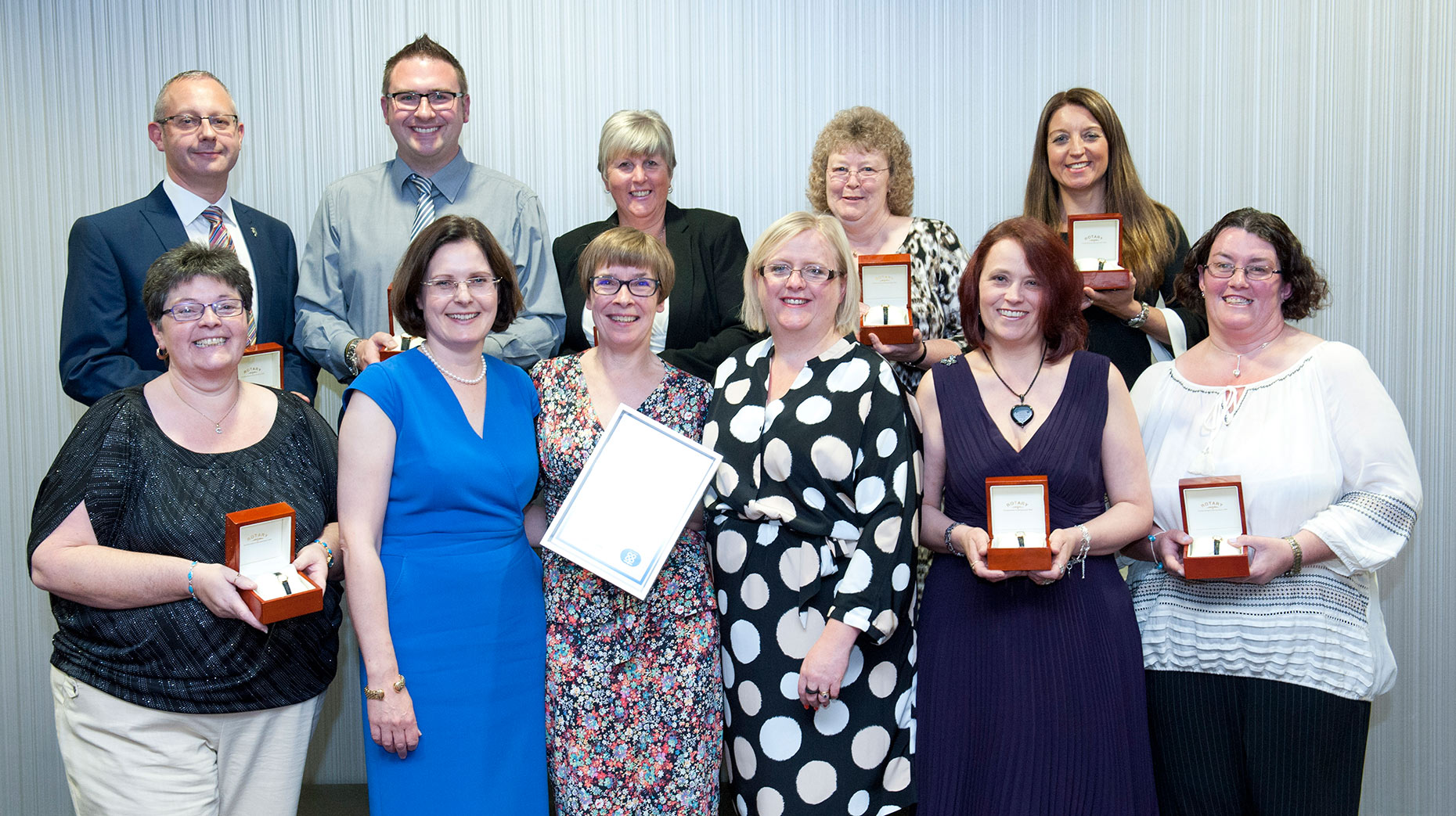 A number of loyal Lincolnshire Co-op colleagues have been recognised for their hard work after totting up almost half a millennium of years at the society between them.
People working in all sectors of the business reached their 25 and 40 year landmarks, including office staff, food store workers and pharmacy staff.
Their quarter-century with Lincolnshire Co-op was celebrated at a long service dinner, where colleagues marking 25 years were presented with a commemorative gold watch and those reaching 40 years were given £500 in Lincolnshire Co-op travel vouchers.
Colleagues recounted fond memories including their first days with the society and meeting friends for life in their workplaces.
Regional Manager Richard Lister started his career working at a food store in the county 25 years ago.
He said: "I remember being given a tour of my store and hoping that customers didn't ask me where anything was.
"These days I could tell you where any product is in any of the 20 food stores in my region – and the names of all of the staff who work there!"
Meanwhile Sue Townsend who currently works in the wages department at Lincolnshire Co-op's head office remembered a funny moment from her past: "I was being trained on the Handy Bank at the Silvergate store and I kept pressing a button under the counter.
"When I asked what it was, my manager went mad – it was a panic alarm! It turned out it wasn't working, so it's a good job I tried it."
Some 15 members of staff reached the 25 year milestone, while a further two received awards for 40 years of service.They are:
Sue Townsend from the Wages Department at Head Office
Carol Sellars from Market Rasen Food Store
Denise Buckberry from Moorland Avenue Pharmacy
Daphne Simmons from Horncastle Food Store
Jo Sims from Gainsborough Travel
Tracey Pinkett from Collingham Food Store
Joanna Proctor from Sutton on Trent Food Store
Andrew Atkin from Ruskington Food Store
Cheryl Keeley from the Food Distribution Centre
Jane Nutting from Wragby Food Store
Carole Tindall from Market Rasen Food Store
Jacqueline Brown from The Forum Pharmacy
Lorraine Semmens from Woodhall Drive Food Store
Sylvia Jackson from Bardney Food Store
Tena Martin from the Food Distribution Centre Office
Denise Black from Nunsthorpe Food Store
Richard Lister, Regional Food Manager
Head of People and Performance Heather Lee said: "I think it's testament to what a great employer Lincolnshire Co-op is that we have colleagues who've been with the business for 40 years.
"The long service dinner and awards are one way that we can recognise the hard work and dedication of employees who have reached a landmark anniversary.
"Some colleagues who started out on our old Youth Training Schemes are still with the Society today; hopefully in 25 years we'll be celebrating some of our current apprentices' achievements!"