November 25, 2015 10.27 am
This story is over 96 months old
Police begin domestic abuse campaign after nearly 1,300 incidents in Lincoln this year
Breaking cycle of abuse: A campaign to highlight domestic abuse has been launched by Lincolnshire Police, with figures revealing almost 1,300 recorded cases so far this year.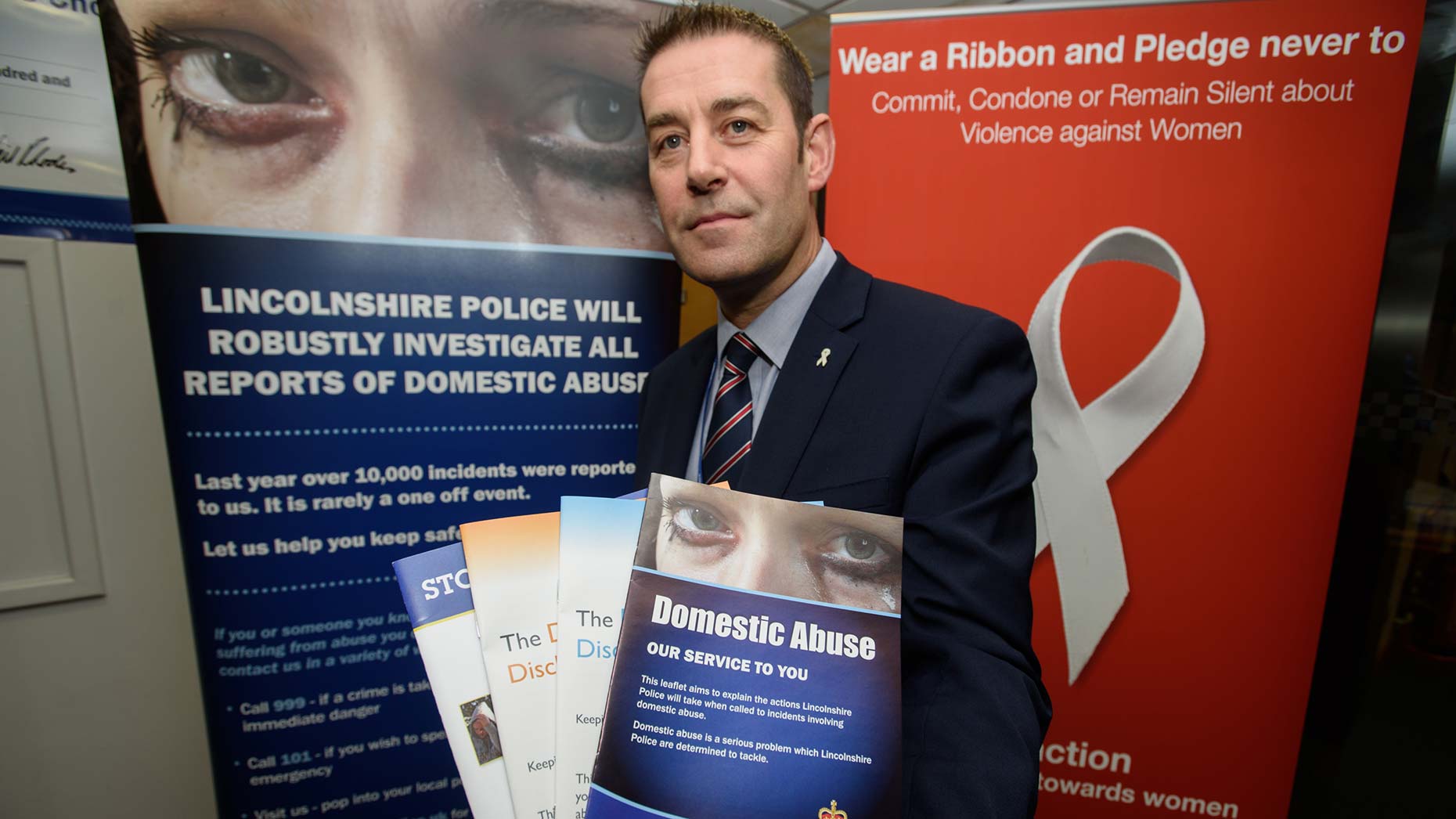 Almost 1,300 cases of domestic abuse have been recorded by Lincolnshire Police in Lincoln alone in the last seven months, as the force begins a campaign to support those in need of help.
Lincolnshire Police figures revealed that 1,283 incidents of domestic abuse were received by the force from April to October 2015.
Overall, 5,861 cases were recorded across Lincolnshire in the same period, with the force promoting a campaign to tackle the issue.
The 16-day campaign aims to highlight the work done by Operation Nova, which sees Lincolnshire Police and partner agencies help individuals recognise the signs of domestic abuse and break the cycle of abuse.
Head of the Public Protection Unit for Lincolnshire Police, Detective Superintendent Rick Hatton, will work alongside the force's domestic abuse co-ordinator Sarah Norburn to raise awareness of the campaign.
Detective Superintendent Hatton said that domestic abuse accounted for around 10% of the force's total demand.
He said: "Last year, the police responded to 10,500 incidents of domestic abuse. Research has suggested that victims will typically report after 35 occurrences so a staggering amount of domestic abuse often takes place before people have the courage to come forward.
"Domestic abuse covers a wide range of crimes from your stereotypical incident of a man hitting his wife to stalking, harassment, revenge porn, honour based violence, forced marriage and female genital mutilation.
"A lot of abuse is around what we call coercive control, where people are controlled by their partners financially, emotionally, mentally and sexually.
"What we're keen to do is point people towards support where they can get help to break the cycle of behaviour if they're a perpetrator and where to seek help if they're a victim.
"If you know anyone who is suffering from domestic abuse, they can get information and support from the police, domestic abuse services across the county, or healthcare workers, amongst others."
The campaign starts on November 25 to coincide with White Ribbon Day, a national campaign which promotes men working to end violence against women.