November 25, 2015 11.10 am
This story is over 95 months old
Prince Edward opens state-of-the-art £18 million facilities at RAF Waddington
Royal unveiling: New, hi-tech £18 million facilities at RAF Waddington have been unveiled by Prince Edward.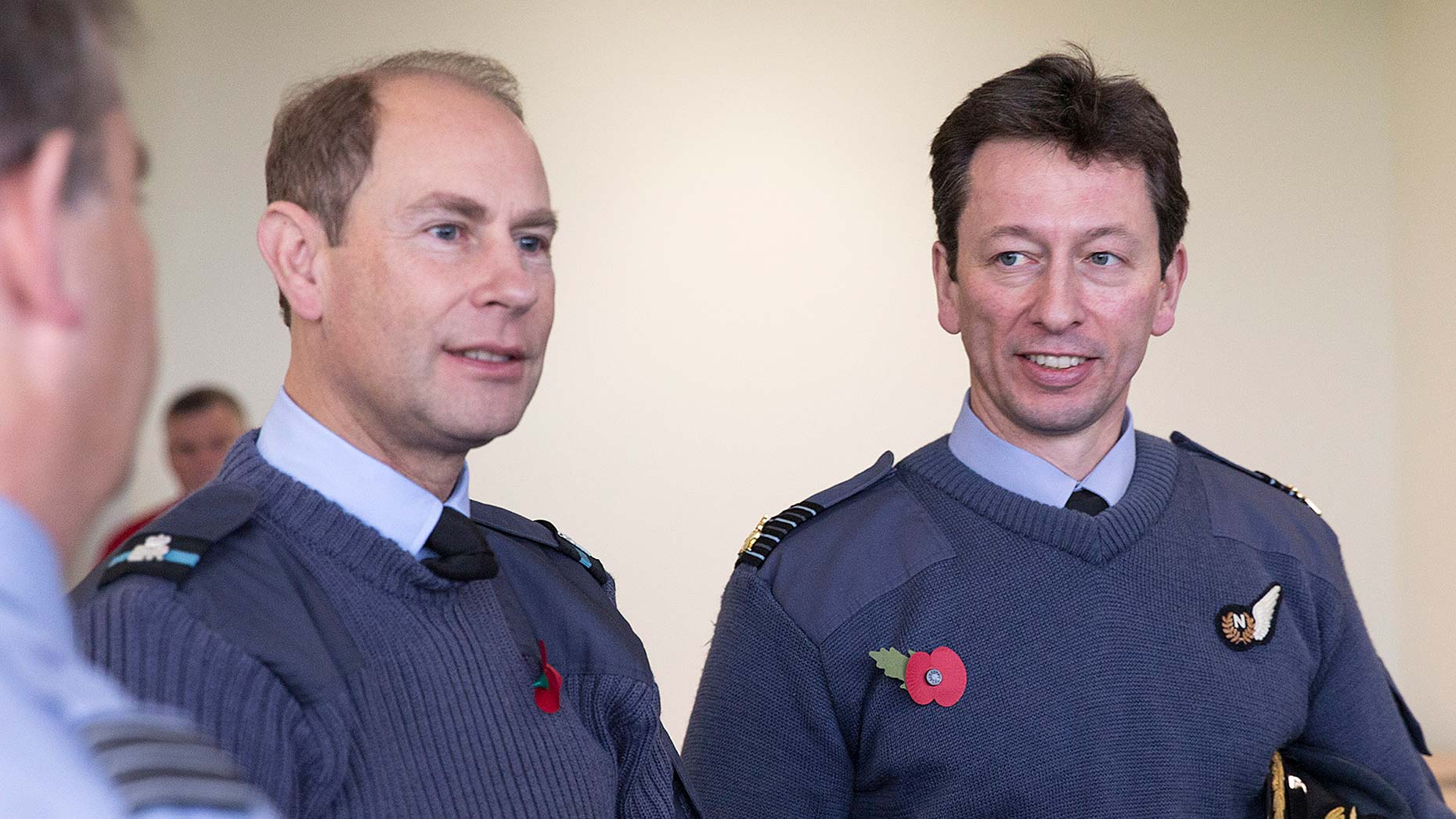 New £18 million facilities at RAF Waddington, designed to support the RAF's intelligence aircraft, have been unveiled by Prince Edward.
The Earl of Wessex officially opened the renovated complex which will provide assistance to the RAF's new Rivet Joint electronic surveillance aircraft.
Defence Infrastructure Organisation (DIO) and contractors Babcock International completed the programme, named Airseeker, in October on behalf of Defence Equipment and Support (DE&S).
The 58-week project saw the construction new hardstands, paved areas for aircraft to be parked, a new mission support facility known as the New Annex, and refurbishment of an existing hangar.
Dan Willmott, DIO's Project Manager, said: "The project succeeded due to the close working relationship between DIO, Babcock International and Defence Equipment & Support (DE&S) who all focused on producing a quality product.
"It is because of that teamwork that this project was completed on time and on budget."
As well as opening the new facilities, Prince Edward spoke to staff who had been involved in military operations in the Middle East, and visited "Wallaces", a social facility at Waddington for those in the junior ranks.
Prince Edward also travelled to RAF Coningsby for a tour of the E-3D Sentry aircraft; an aircraft flown by 8 Squadron and under normal circumstances based at RAF Waddington.
Its roles include air and sea surveillance, airborne command and control, and weapons control.
The prince concluded his tour of Lincolnshire's airbases with a visit to the Battle of Britain Memorial Flight at Coningsby.
Group Captain Rich Barrow, Station Commander RAF Waddington said: "It is always a pleasure to host His Royal Highness. The operational tempo at RAF Waddington remains high despite the challenges of the significant infrastructure works and improvements that are taking place at present.
"His Royal Highness has seen first hand how RAF Waddington, one of the busiest main operating bases in the UK, is evolving as a leader in air power capabilities for defence."