December 22, 2015 12.05 pm
This story is over 95 months old
Family of honoured Lincoln soldier mark completion of £1m training centre
First look: A new £1.1 million training centre is almost complete at the Priory City of Lincoln Academy.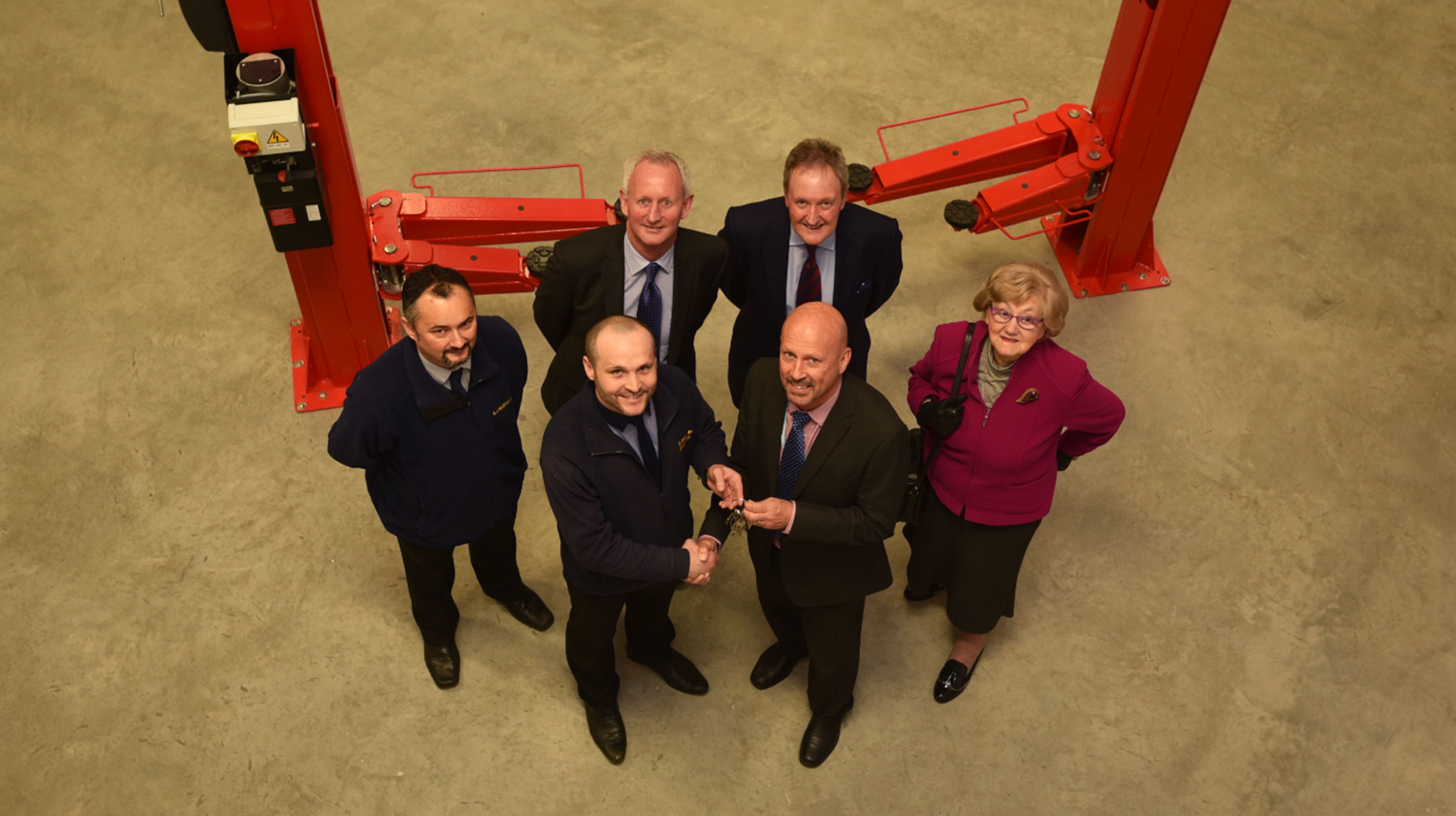 A new £1.1 million training and apprenticeship centre, named in memory on an honoured Lincoln soldier who was killed in action 100 years ago, is almost complete at the Priory City of Lincoln Academy.
The brand new construction and motor vehicle training centre off Skellingthorpe Road has been built alongside contractors Lindum Group with the hope of addressing a national and local skills shortage.
Specialist instructors will be on hand to deliver courses to up to 120 post-16 students and adults.
Four new workshops will house a host of courses such as plumbing, joinery, masonry, decorating, bricklaying and roofing.
The second storey of the building will house the administration arm of the Lincolnshire Teaching School Alliance, which places postgraduate trainee teachers in its 17 member schools.
The facility also boasts adaptable spaces for conferences and other business needs.
Leonard Keyworth, a former pupil when the academy was known as City School, was awarded the Victoria Cross for acts of bravery in May 1915, aged 21.
He was a Lance-Corporal in the 24th (County of London) Battalion, The London Regiment (The Queen's), British Army during the First World War.
During a fierce assault on the German position Keyworth stood fully exposed for two hours on the top of the enemy's parapet, and threw about 150 bombs amongst the Germans, who were only a few yards away.
He was killed in action in the same year.
To celebrate the completion of the facility in his name, relatives of Leornard Keyworth were given a tour of the new facility on Monday, December 21.
Sheila Bradshaw, 83, from Lincoln said: "It's something really wonderful for young people. Of course Leonard was only young himself and he represents what young people can achieve.
"He was my father's cousin and we heard all about him. Education had changed so much in 100 years."
Her son, Tim Bradshaw, added: "It's a complete honour to add the name Keyworth to a building like this. He has been recognised for what he did not only with a street in London named after him, but also to have this wonderful facility.
"If the young people that come through this facility can have part of his ethos to see them through, what better way to do it than through hands-on education.
"Something that has run through the Keyworth family is sport. That relates to the fact that he stood there for a couple of hours throwing grenades. That came from his cricket background."
Post-16 students will begin to use the Keyworth centre in January, with it's first official cohort begining their studies in September 2016.
Rob Reeve, The Priory Federation's Director of Operations, said: "There are great opportunities for our Year 11s going into 6th Form, there are greater opportunities for the trades in the area to use us and we want to develop skills in an area where there are skills shortages.
"Upstairs we are taking on postgraduates and we are giving them that real work experience, because that's how they're getting their next qualification.
"The interest has been enormous and we look forward to, in the New Year, having a trade day where we can get interested parties to have a look at what we're doing. Would-be employers have been very interested in the scale of the operation.
"We have already had 60 young people registering their interest."
Trust Chair Howard Gee added: "This £1 million investment really enhances our post-16 provision. We will certainly be looking to further opportunities for investment in the future."