Construction firm fined £200k after death of worker on Lincoln rail line
Fined: A construction company which "missed opportunities" to prevent a rail worker from acting in a safety role before he was killed by a passing train was fined £200,000 by a judge.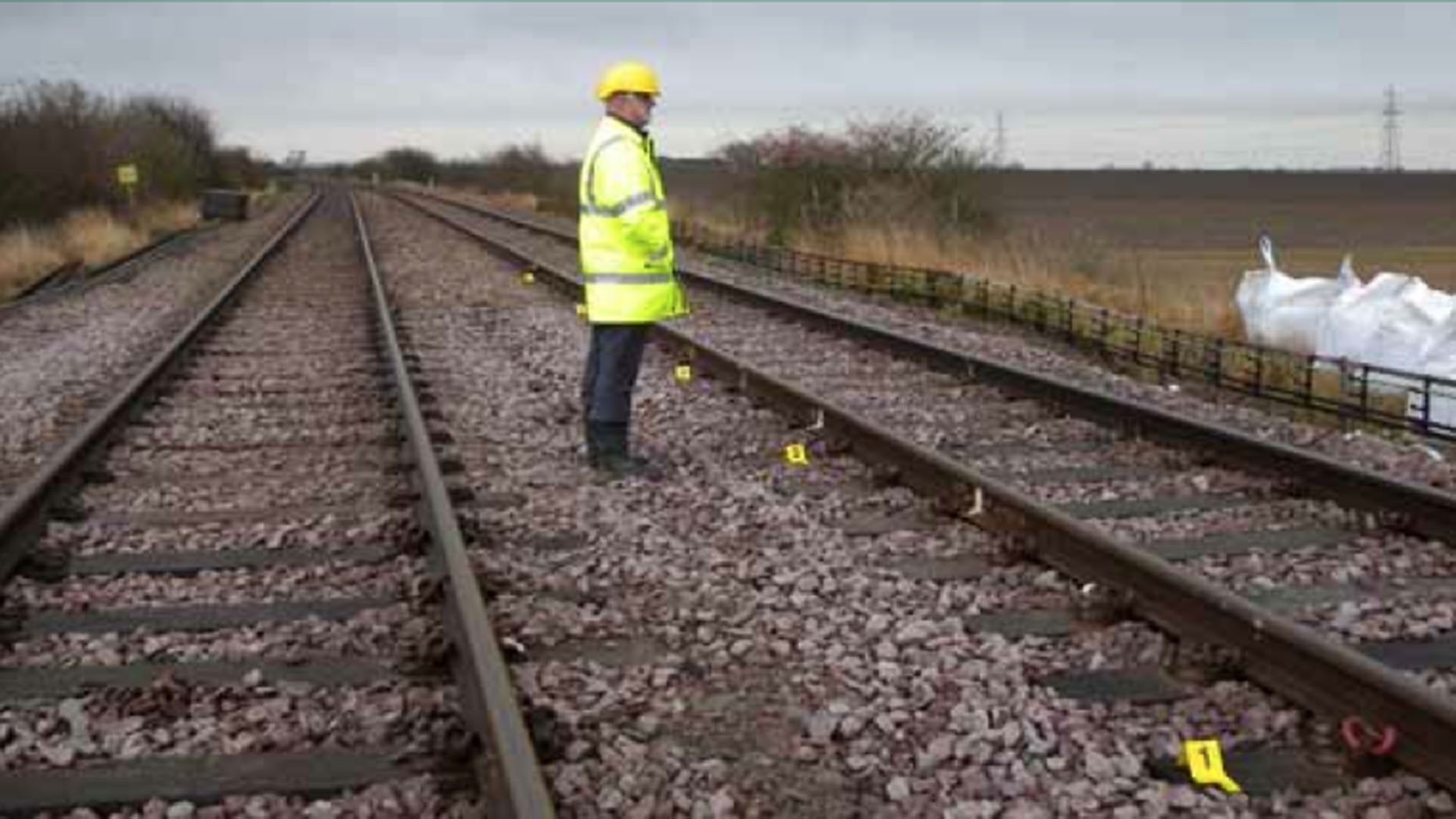 A construction company which "missed opportunities" to prevent a rail worker from acting in a safety role before he was killed by a passing train was fined £200,000 by a judge on Monday, January 11.
Scott Dobson, 26, was leading a team of trackside maintenance workers when he was struck by a train travelling between Gainsborough and Lincoln in December 2012.
Lincoln Crown Court heard Dobson had strayed into the six foot gap between the two lines while the work was being carried out near the village of Saxilby.
The court was told Dobson should not have been acting as the controller of site safety as issues had been raised about two other incidents involving him in the two months before his death.
It had been recommended that Dobson, who was self-employed, should not work in the safety critical role until investigations into those two incidents had been completed, the court heard.
Carillion Construction Ltd, who employed Mr Dobson on the job, admitted a single charge of failing to discharge a duty under section 3 (1) the 1974 Health and Safety at Work Act.
Jonathan Ashley-Norman, prosecuting, for the Office of Rail and Road, told the court failings at Carillion were not the direct cause of Dobson's death but created the circumstances.
Ashley-Norman said: "On December 4, 2012 Scott Dobson met his death whilst working on the railway. He was a controller of site safety, as its name suggests a safety critical role.
"He was leading a small team of track side operatives who were carrying out maintenance work on the track. Whilst looking out for their safety he neglected his own."
The court heard Dobson was allocated to the safety critical work despite being involved in two incidents during the previous two months.
Ashley-Norman added: "Carillion accepts there were missed opportunities to prevent him working in a safety critical role."
Gordon Menzies, mitigating for Carillion, offered an "unreserved apology" to Dobson's family and said the company had acted promptly to take responsibility for the incident and to learn lessons from it.
Menzies told the court Carillion had introduced measures to tighten procedures and had pleaded guilty at the first opportunity.
Passing sentence, Judge Simon Hirst said after reading a victim impact statement from Mr Dobson's mother it was plain that he was he much loved and much missed.
Judge Hirst told the court: "No words that I or any of the parties in this case will ever compensate the family of Scott Dobson for what happened on December 4, 2012."
The judge accepted Carillion did not directly cause Mr Dobson's death but said: "As is accepted by all parties Dobson should not have been working as the controller of site safety."
Carillion were given 56 days to pay the fine of £200,000 and also ordered to pay legal costs of £36,570.
Ian Prosser, HM Chief Inspector of Railways said: "This accident was wholly avoidable, had Carillion Construction Ltd followed health and safety rules set out for the railways. Our sympathies are with Mr Dobson's family.
"The safety of workers and passengers is a top priority for the regulator, which is why ORR inspectors are out on the railway daily, monitoring to ensure safety isn't compromised."
As previously reported, a report by the Rail Accident Investigation (RAIB) was completed in October 2013.
Images of Dobson's position on the track as the train approached were included in their findings.