January 12, 2016 3.45 pm
This story is over 94 months old
Family gang jailed for £1m Lincolnshire railway cable theft operation
Cable thieves: Six men, five from the same family, have been jailed for 12 years for conspiracy to steal over £1 million worth of railway cable.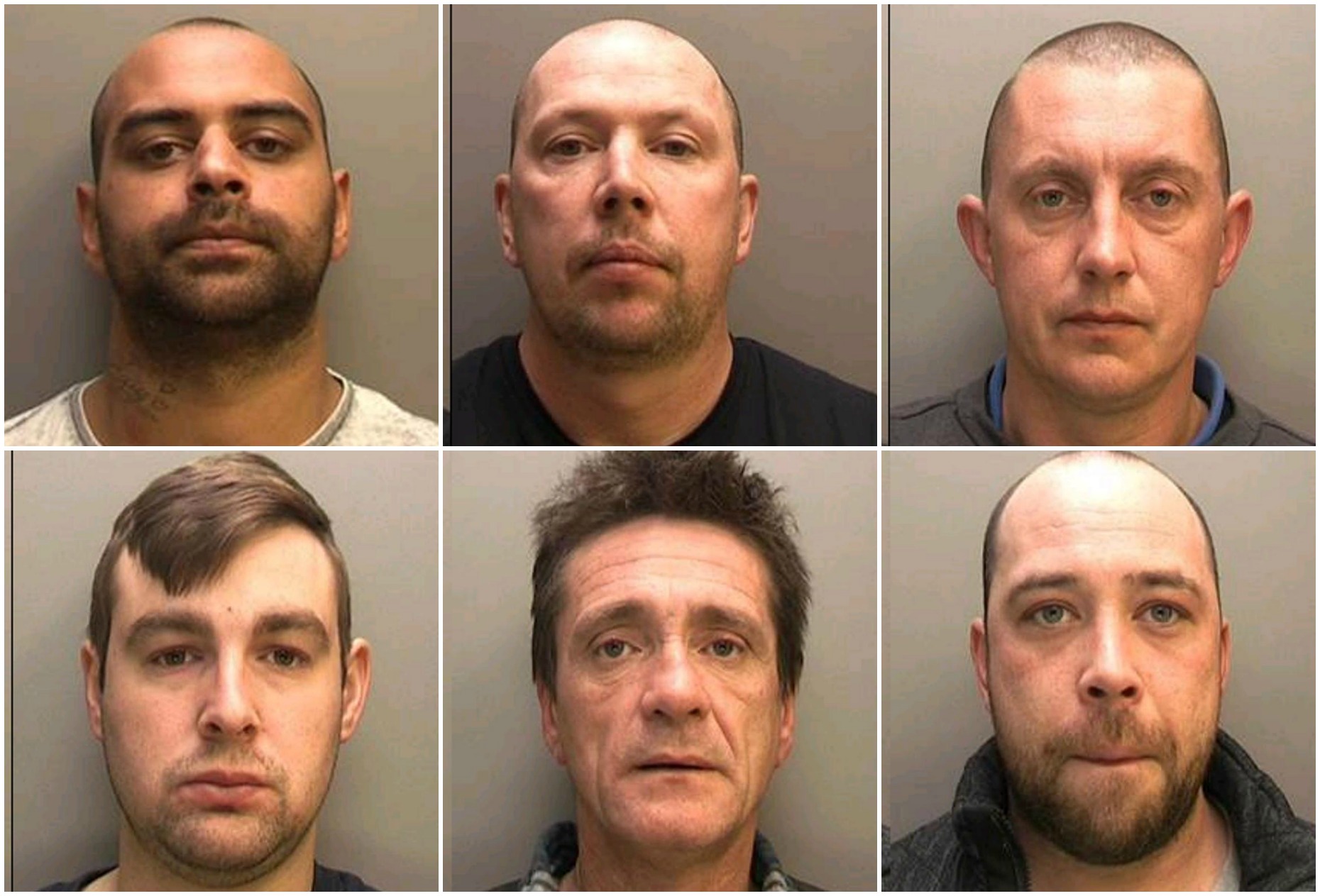 Six men, five from the same family, have been jailed for a total of 12 years between them for conspiracy to steal over £1 million worth of railway cable.
The gang were responsible for more than 35 thefts across Lincolnshire, Leicestershire, Nottingham and Yorkshire during an 11-month period in 2013.
A two-year investigation by British Transport Police (BTP) officers saw the six men sentenced at Lincoln Crown Court on Monday, January 11.
They all pleaded guilty to plotting to steal cable from the railway line on 37 occasions between February 1, 2013 to December 31, 2013.
Those sentenced were:
Craig Paul Smith, 27 of Holly Street, Lincoln – Sentenced to two years and eight months
Brian Derrick Smith, 36, of Millfield Lane, Stainforth – Sentenced to three years, four months
Malcolm Isaac, 42, of Thames Road, Grantham – Sentenced to two years, eight months
Philip Smith, 25, of New Park Estate, Stainforth, Doncaster – Sentenced to 12 months
Gordon Geoffrey Smith, 46, of Ramskir View, Doncaster – Sentenced to one year and two months
Charles Aaron Smith, 31, of Toller Court Horbling, Lincolnshire – One year and two months
A seventh man, Jaime Beardmore, 23, of Brunswick Street, Thurnscoe, Rotherham, received a 12 month suspended sentence for two years.
The court heard how they had targeted three major rail improvement projects being delivered by Network Rail, and stole signalling cable, which had been installed but not yet commissioned as part of the projects.
They then stripped the cabling and sold the copper inside.
The locations they targeted included Oakham, Boston, Ancaster, Sleaford, Digby, Saxondale, Grantham, Spalding, Reepham, Fiskerton, Beckingham, Market Rasen, Gainsborough, Lowdham, Burton Joyce and Nottingham, and Haxey in South Yorkshire and Whitby in North Yorkshire.
The total cost to Network Rail to replace the cabling stolen at each location was valued at £1,054,099.
The men were arrested as part of Operation Motion in dawn raids at the home addresses on March 19, 2014, following a covert operation.
Investigations into the gang's activities secured evidence from various sources, linking all seven to each other and to the crimes.
This led to the seizure of two of their vans and a quad bike, as well as hydraulic cutting equipment.
Property seized at their homes, including bolt coppers, disk cutters, grinders, hacksaws, cable sheathing and an off-road bike, also provided invaluable evidence which when shown to the group, gave them no option but to plead guilty.
Detective Inspector Mick Dawes, who headed up the Operation Motion, said: "The gang targeted areas of the rail network which were remote and difficult to access without knowledge.
"They travelled the country in what was a well-planned and organised operation.
"Through working closely with industry colleagues, we tracked them down and brought them before the courts today.
"Cable theft costs the rail industry millions of pounds each year, causing delays and increases in costs to projects which have a knock-on effect on passengers.
"We take this type of crime extremely seriously and we will do all we can to bring offenders to justice.
"The gang will now spend a considerable amount of time in prison and these sentences should act as a deterrent to others who seek to profit from cable theft.
"I would like to take his opprtunity to thank our partners within the railway industry for their support and co-operation with this investigation."
Hayley Bull, community safety manager at Network Rail, said: "This case demonstrates just how costly cable theft from the railway can be.
"Trespassing onto the network for any reason is extremely dangerous and as this case shows, it can end up costing the taxpayer huge sums of money to put right, as well as causing immense disruption for passengers trying to go about their daily lives and delays to improvement work intended to create a more reliable railway.
"We are continually developing better ways to protect the network from cable thieves and will continue to work with the British Transport Police to prosecute anyone caught carrying out such a mindless act of vandalism."