January 4, 2016 12.02 pm
This story is over 94 months old
MoD forks out thousands for damage caused by aircraft in Lincolnshire
Expensive flights: Lincolnshire residents were among those paid for damages caused by low-flying RAF aircraft last year.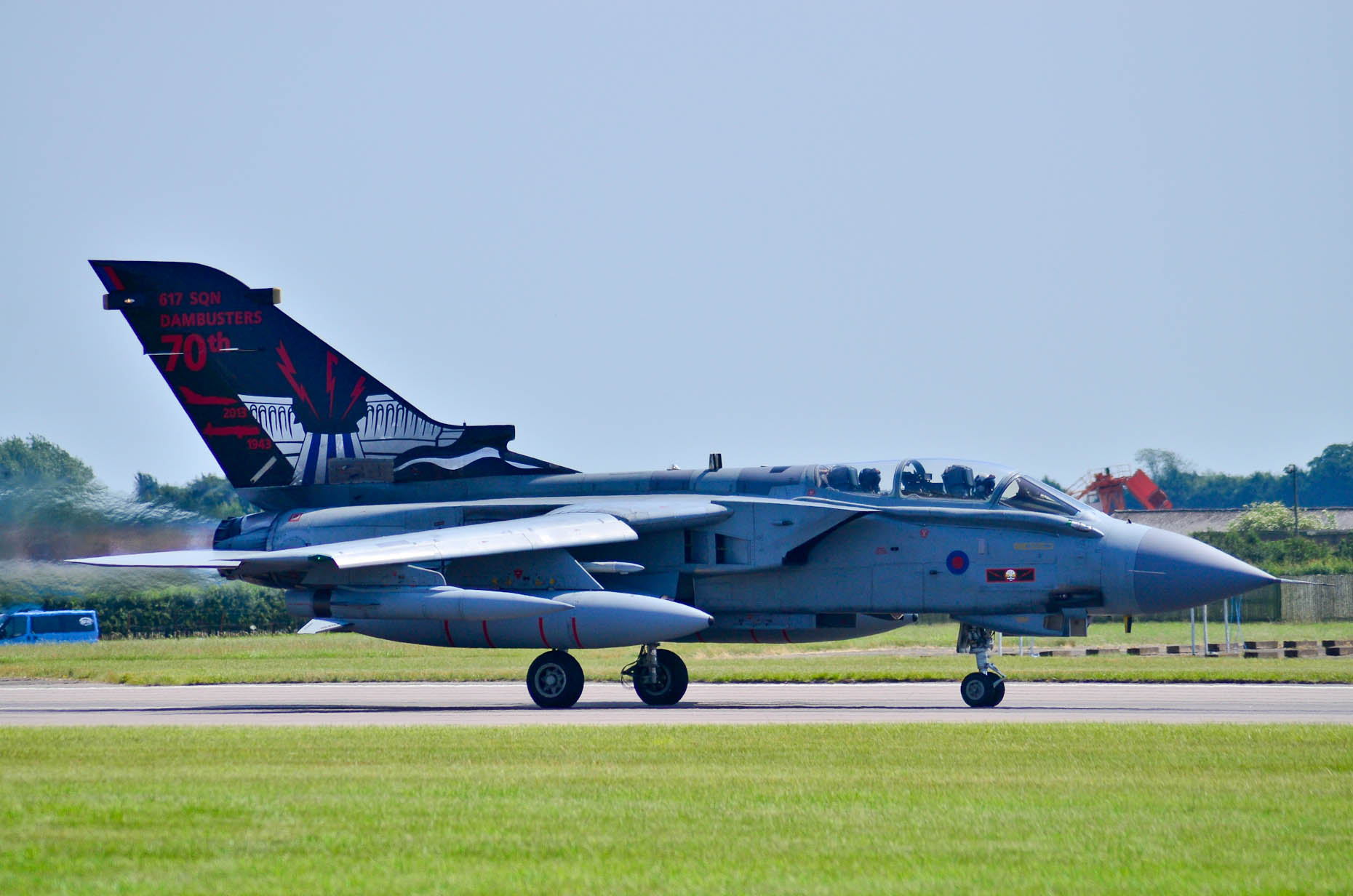 The Royal Air Force's bill for damage caused by its aircraft reached £375,000 last year, with over £2,300 being awarded to people from Lincolnshire.
The most expensive payment in Lincolnshire for the year 2014/15 was to a person who suffered face and neck injuries, caused by a Tornado. They received over £1,200.
Compensation totalling £780 was awarded to the county resident by the Ministry of Defence after a low-flying plane shattered their chandelier and damaged a patio door.
The aircraft had broken through the sound barrier and triggered a sonic boom – a deafening noise caused by the shockwave of a plane travelling faster than the speed of sound.
Other reported damages in the county, revealed by a Freedom of Information request, included dislodged roof tiles.
Complaints across the country as a result of RAF activity resulted in payments being made to people who lost livestock and riders whose horses were spooked by planes.
The largest payouts were awarded to poultry farmers who claimed the noise of the aircraft overhead had caused their chickens to trample each other to death. An East Sussex farmer was handed £79,000 after his chickens were spooked by a Chinook helicopter.
Some £13,855 of repairs were required at an astroturf surface in London due to a low-flying Chinook, and campers in Gwynedd, Wales received £3,000 after their tents and possessions were ruined by a Sea Kind Helicopter.
An MoD spokesman said: "The MoD takes the issue of safe low-flying extremely seriously and understands that military low flying can be noisy and unpopular, but it is an essential part of operational training."