Lincolnshire teacher sentenced for stealing £50k from elderly parents
"Disgraceful": A Lincolnshire teacher who left her elderly parents heartbroken after stealing £50,000 of their life savings to pay for a life of luxury has been spared jail.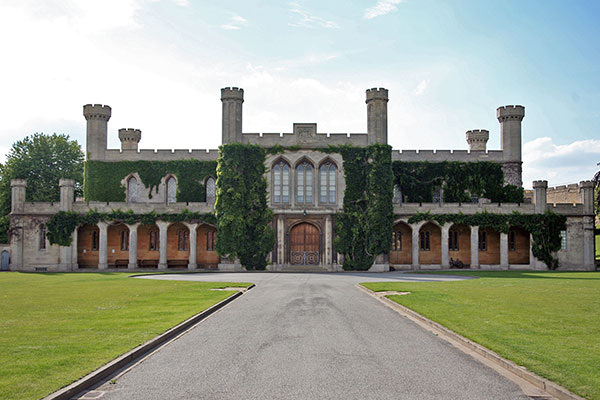 A Lincolnshire teacher who left her elderly parents heartbroken after stealing £50,000 of their life savings to pay for a life of luxury has been spared jail after an emotional family plea.
Jayne Breckons spent thousands of pounds on expensive jewellery, handbags, trips to an upmarket spa and a holiday to Greece after abusing her power of attorney over the bank accounts of her parents Michael and Amy Priest.
Amy Priest, 88, discovered the theft by chance after a bank statement was mistakenly sent to her care home and she was shocked to find that a large portion of their £100,000 savings had disappeared.
Her 89-year-old husband is said to be now too confused to understand what is happening. The couple celebrated 60 years of marriage in 2015.
Lincoln Crown Court was told that the thefts split the family apart, with the parents left heart-broken.
The couple's younger daughter Louise Edwards said they have been left devastated.
"I've had to move my parents to Norfolk to look after them. My father isn't very well at all. He had a stroke just before Christmas and that was made worse when he had a bleed on the brain after a fall. He is terribly confused now.
"They are heart-broken. They don't understand it but my mother doesn't want to see my sister go to prison. None of the family does. What we want to do is make sure she knows she has done wrong."
Breckons produced a £36,000 bankers draft in court as part payment to her parents and apologised. Through her lawyer she promised that the outstanding £14,000 will be repaid in May.
Breckons. who formerly taught at Walton Girls High School in Grantham, told the court "I'm really sorry. I'm really sorry. I miss them [her parents]. I really do want to see them."
Breckons, 58, of Berrybut Way, Stamford, Lincs, was given a two year jail sentence suspended for two years after admitting a charge of fraud involving £50,000 between November 20, 2012 and December 30, 2013.
Judge Simon Hirst told her: "You abused the power of attorney in a most utterly disgraceful way.
"Had you been on the breadline and desperate to make ends meet one could perhaps understand why it happened but you stole £50,000 from your parents and spent it on Mulberry handbags, holidays, spa retreats and jewellery.
"I am extremely concerned that sending you immediately to prison is going to make things very much worse for Mr and Mrs Priest. You have your sister and your parents to be forever grateful to. I suspend this sentence for their sakes rather than yours."
Michael Cranmer-Brown, prosecuting, said: "The victims are these defendant's parents. They are in their 80s. When the offending took place they were both in a care home. They had come to live near the defendant.
"The defendant and her sister had power of attorney. She being the one who lived nearer to her parents in effect had control of their finances. The defendant helped herself to money.
"She withdrew money from cashpoint machines often at £200 a time. That amounted to £24,000.
"She also spent on herself and her family including luxury goods. She bought three Mulberry handbags which cost between £1,200 and £1,500 a time. She bought a car for her daughter costing £5,000.
"She spent money on clothing and her appearance. There were designer clothes and perfume and sessions at Ragdale Hall, a spa. She went on holiday with her husband to Kefalonia spending £1,000 on that holiday.
"She spent quite alot of money on jewellery buying items that cost hundreds of pounds on a whim. On one occasion she bought a ring for £600 and a second-hand diamond eternity ring for £275. Then she went back a few days later and bought a ring for £425.
"Matters came to light when a statement for the account which generally went to the defendant's address went to the care home and to the defendant's mother.
"When the police were involved and she was arrested she tried to make out it wasn't really dishonest and nothing like the sums involved that she now accepts."
The prosecutor told the court that Amy Priest had found the whole experience distressing.
"The fact that it was spent on luxuries was deeply upsetting for her. She makes the point that had her daughter been in any financial difficulty and come to her for help she would have been happy to assist.
"There is the matter of what this defendant's mother's attitude is to the defendant going to prison. She is a lady in her 80s and is not in terribly good health and there is some concern it may be profoundly upsetting for her and cause her to take a turn for the worse."
Nenad Spasojevic, defending, said his client had no previous convictions and a large number of people had submitted character reference for her.
"All of those people speak well of this lady but all of that pales into insignificance compared with what she has done."