March 22, 2016 11.23 am
This story is over 91 months old
First look: New children's soft play centre opening in Lincoln
A new premier children's activity centre will be opening in Lincoln city centre this weekend after a £40,000 investment in the former Big Wok building. The Imagination Station on Beaumont Fee opens on Saturday, March 26 and is the first of a multi-phase project by Midlands Adventure Company. Phase two will focus on adventures for teenagers…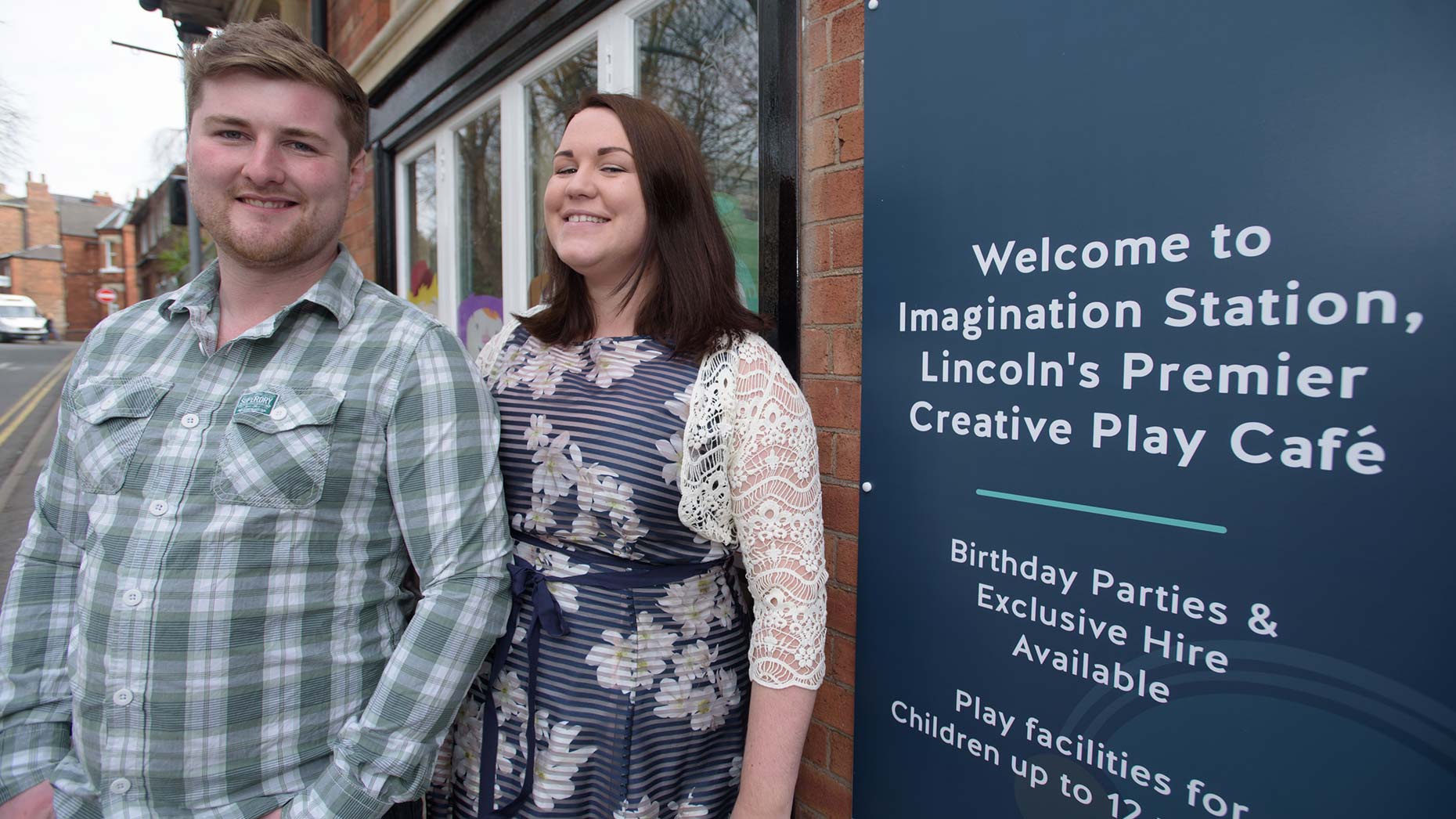 A new premier children's activity centre will be opening in Lincoln city centre this weekend after a £40,000 investment in the former Big Wok building.
The Imagination Station on Beaumont Fee opens on Saturday, March 26 and is the first of a multi-phase project by Midlands Adventure Company.
Phase two will focus on adventures for teenagers and young adults.
Aimed at children aged 12 and under, the business will provide professionally facilitated creative activities throughout the day like storytelling, as well as a large two-storey soft play area for £4.99 per child.
Directors Katherine and Luke Austin came up with the idea when they became frustrated with 'limited options' available in the city centre to entertain their five-year-old daughter on shopping trips.
Luke, 28, said: "The play area is obviously quite a big thing but it's also the imaginative activities that will be going on.
"It's the little workshops that all the new staff will be bringing to the table. There will be lots of big chalkboard walls, and lots of interesting things to do.
"There will be creative story telling, all the staff have a performance or drama background and they're all very enthusiastic and creative.
"They're not just going to be someone with a name badge who will be ushering children around, they are actually going to be engaging with the children, which I think is what's going to set it apart."
The new venue will be open seven days a week and also includes a creative play cafe for parents to provide their children with healthier food options too.
"It is our mission to help children get excited about fun, fresh, delicious food," Luke added. "We are working with lots of wonderful local suppliers, which is really important to us.
"We are proud of our amazingly enthusiastic team who will deliver a range of imaginative activities, ranging from arts and crafts to drama and dance workshops."