Police investigate series of weekend knife-point robberies in Lincoln
Police are appealing for information and witnesses after three knife-point robberies took place in Lincoln over the weekend. The first robbery at the Co-op on Skellingthorpe Road saw a man wielding a knife at a female member of staff, demanding she hand over money from the till, which she did. Police were alerted to the robbery…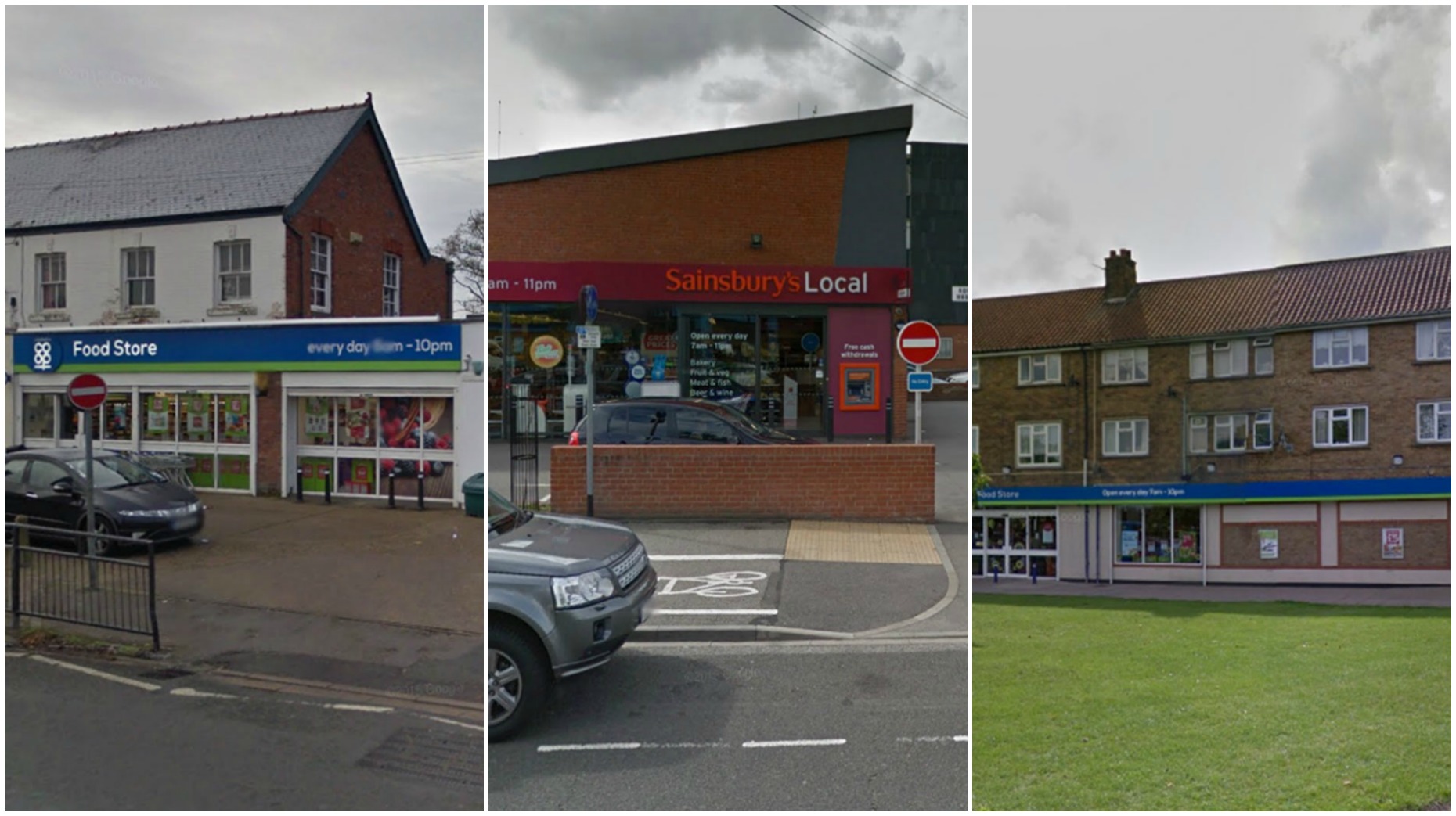 Police are appealing for information and witnesses after three knife-point robberies took place in Lincoln over the weekend.
The first robbery at the Co-op on Skellingthorpe Road saw a man wielding a knife at a female member of staff, demanding she hand over money from the till, which she did.
Police were alerted to the robbery at just before 9.10pm on Saturday, March 12 and believe that the man left on foot in the direction of Hartsholme Park.
The staff member was not injured in the incident but was left shaken up.
The suspect is described as being of thin build, wearing a balaclava, blue jeans, dark coloured trainers, and a blue tracksuit-style hooded top with white stripes down the arms.
A second robbery, taking place around four hours later at just after 1am on Sunday morning, took place outside the cashpoint at Sainsbury's at Carholme Road.
The woman using the cashpoint was approached by a man again carrying a knife, who demanded money from her.
She bravely refused but the man grabbed her purse and fled in the direction of Nelson Street, before getting on a pushbike and cycling away.
The man is described by police as being aged in his 30s, approximately 5ft 7in to 5ft 8in in height, of slight build, and wearing a black hooded top with a black waterproof jacket over the top.
The woman was not injured in the robbery.
The final robbery at just after 8.50pm on Sunday, March 13, involved two men armed with knives entering the Co-op store on Queen Elizabeth Road, and demanding cash from the male member of staff.
Money was handed over and the suspects left the store on pushbikes in the direction of Burton Road.
They are both described as being aged in their early 20s, one was wearing a dark grey tracksuit, dark shoes, and with a blue jacket with the hood up.
The second was wearing light grey tracksuit, dark shoes and a brown jacket.
Again, no-one was injured in the robbery.
DI Mark Blackbourn said: "We are in the very early stages of each of these investigations and are investigating any possible links between them all.
"I would like to make clear that these types of incidents are unusual and to have three in Lincoln in a short space of time is very rare indeed and, we believe, they are a one-off.
"A lot of work has already gone into the investigation of each of these incidents and we are still at the early stages of our enquiries, which are continuing.
"I would like to appeal to anyone who may have been in the area of any of these robberies at the time and who saw or heard anything they think might be relevant, even if it only seems minor, to contact us on the non-emergency number 101 and quote any of the incident numbers.
"You can also report information anonymously to Crimestoppers on 0800 555 111."
Anyone contacting Lincolnshire Police should quote the following incident numbers:
Skellingthorpe Road – incident 440 of March 12
Carholme Road – incident 21 of March 13
Queen Elizabeth Road – incident 383 of March 13