April 14, 2016 9.56 am
This story is over 91 months old
Cash for potholes should be moved to Lincolnshire Fire and Rescue, councillors argue
Money originally allocated to potholes in Lincolnshire County Council's budget should be redirected to the fire and rescue service in light of recent government grants, opposition councillors have argued. The Labour group on the county council has called for a consultation on the proposed savings for Lincolnshire Fire and Rescue to be halted, following news that…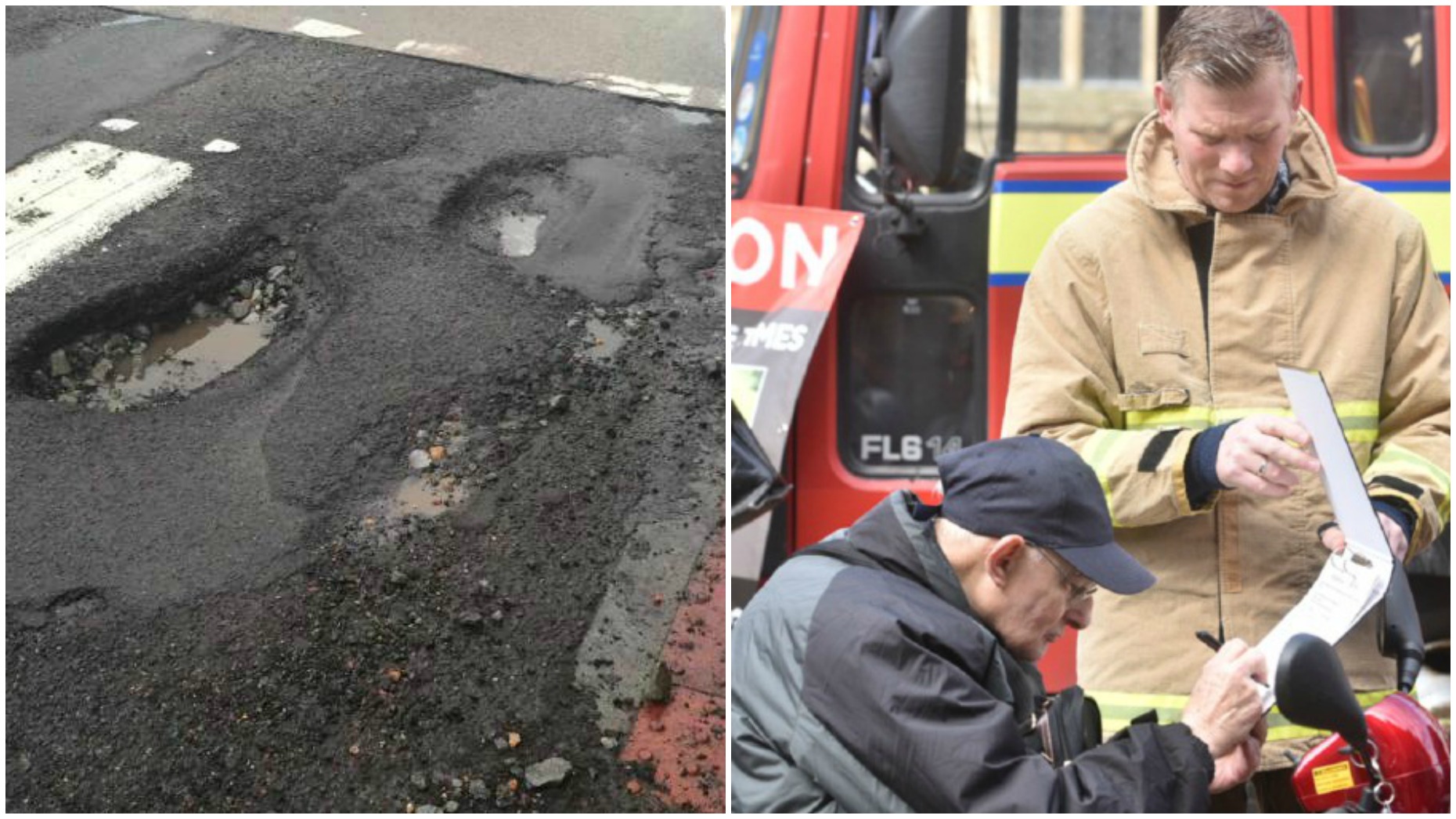 Money originally allocated to potholes in Lincolnshire County Council's budget should be redirected to the fire and rescue service in light of recent government grants, opposition councillors have argued.
The Labour group on the county council has called for a consultation on the proposed savings for Lincolnshire Fire and Rescue to be halted, following news that the authority has received additional funds for potholes from Westminster.
But Councillor Richard Davies, Executive Member for Highways at the council, said that taking funding away from his budget "isn't an option".
As previously reported, the county council received over £1.8 million in government funds to repair roads this year, enough to fill in at least 34,000 potholes and more than any other authority secured in the East Midlands.
Lincolnshire County Council's highways department has also been named as one of the top performing authorities in the country but Councillor Davies said that more money was needed from government.
Labour councillors are now insisting that money originally put aside for potholes in the county council's budget should be moved across to the fire service, with the government grant used to improve the state of the county's roads.
Councillor Kev Clarke said: "The Labour group has previously asked for funding for the fire service to be ring fenced which would have saved the emergency service from the unnecessary and life threatening cuts. This was ignored by the Tory led authority.
"The response I've received from the public about the proposed cuts in the Integrated Risk Management Plan clearly backs the logic of Labour's call to act.
The public are against the cuts and we hope the Lincolnshire County Council will act according to the wishes of people of Lincolnshire.
However, Councillor Davies said that the pothole funding is "ring-fenced and cannot be spent elsewhere".
He also claimed that the 4% reduction in Lincolnshire Fire and Rescue's budget would have "minimal impact on the service".
He said: "Last week, the Department for Transport announced we would receive £1.7million specifically for us to fix more potholes – this funding is ring-fenced and cannot be spent elsewhere.
Also we are required to fill an extra 34,000 potholes with this capital, so taking funding away from the highways budget isn't an option as we then wouldn't achieve this expectation.
"Our funding from central government has fallen significantly and we need reduce our spending by £42million in next year alone.
"This has affected all of the services that we provide and we've had to make some extremely tough decisions.
"We put forward suggested savings in the 2015-16 budget, and these were agreed by full council earlier this year.
"As Lincolnshire Fire and Rescue is one of our high priority services, we agreed that it should have only have its budget reduced by 4%. We felt this was acceptable, and would have minimal impact on the service."