April 21, 2016 9.11 pm
This story is over 68 months old
Lincoln Bomber Command memorial becomes beacon for Queen's 90th
A special ceremony saw the International Bomber Command Centre site on Canwick Hill transformed into a shining beacon for the Queen of England's 90th Birthday. The spire at the site of the International Bomber Command Centre (IBCC) was one of 1,000 locations chosen to mark the occasion, joining other famous landmarks like lighthouses and English Heritage properties, as…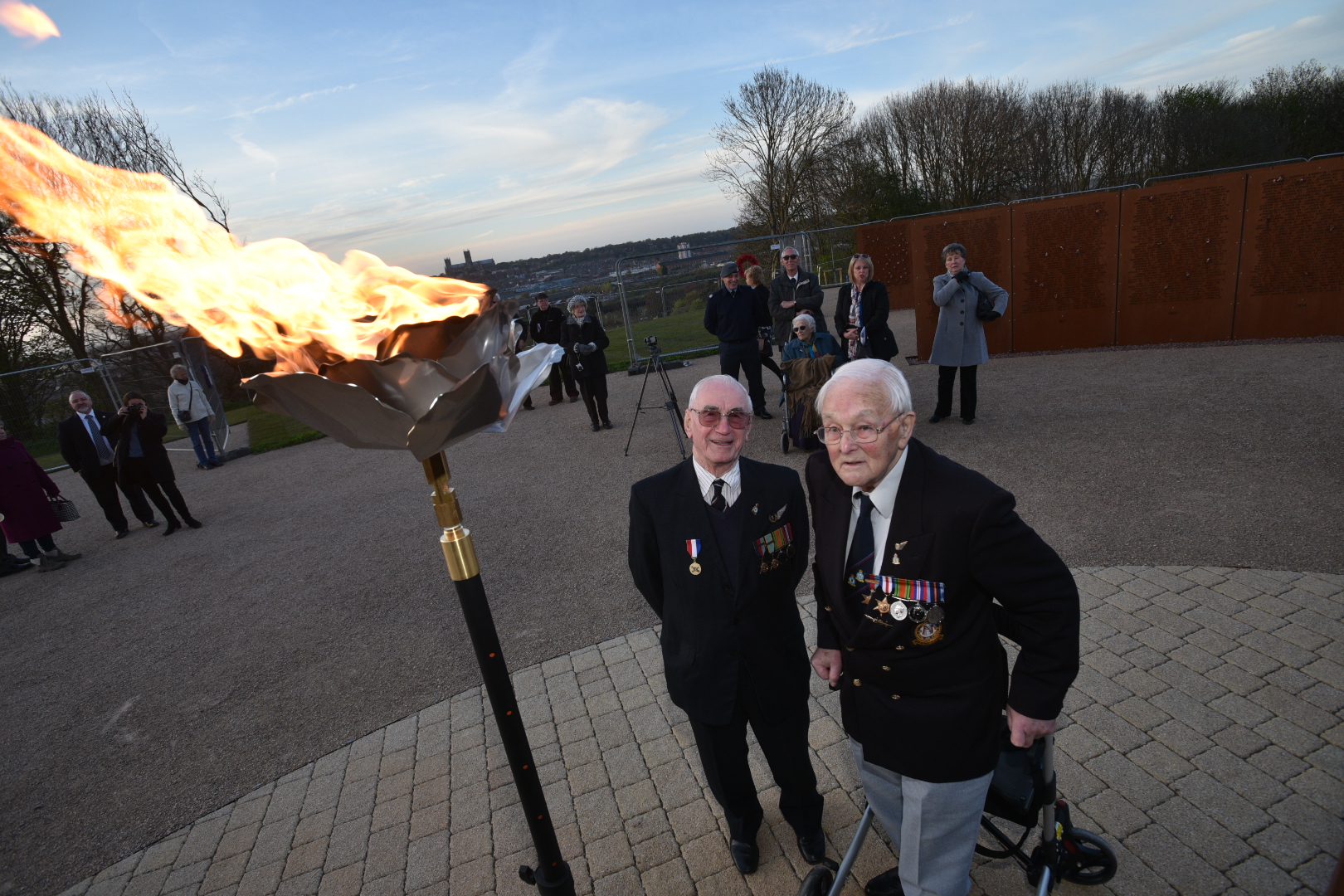 A special ceremony saw the International Bomber Command Centre site on Canwick Hill transformed into a shining beacon for the Queen of England's 90th Birthday.
The spire at the site of the International Bomber Command Centre (IBCC) was one of 1,000 locations chosen to mark the occasion, joining other famous landmarks like lighthouses and English Heritage properties, as well as the four highest peaks in the UK.
The Lincoln beacon was lit by 50/61 Squadrons veteran, James Flowers.
James has been a great supporter of the project, having raised over £8,000 through sales of his book, A Tail End Charlie's Story.
James said : "I am both excited and honoured to be the WW11 Aircrew Veteran asked to light the Queen's 90th Birthday Beacon at the rapidly developing new International Bomber Command Centre Memorial to celebrate.
"It has long been a dream of mine that I live to see the completion of this wonderful memorial now being constructed in centre of Bomber County to remember the 55,573 WW11 young men killed in action between 1939 and 1945, and to see the Digital Archive and Centre in which the exciting stories of those who served during this terrible war are to be kept. Thereby ensuring that the memories of these brave men live on."
Attendees of the ceremony got a bit of a shock when the beacon sparked a blue light callout. Thankfully, the flames were not put out by firefighters.
20:18 – Lincoln South attended report of a fire on Branston Road, Canwick. This turned out to be a beacon celebrating the Queen's birthday.

— Lincs Fire & Rescue (@LincsFireRescue) April 22, 2016
The Queen, accompanied by The Duke of Edinburgh, The Prince of Wales and The Duchess of Cornwall lit the Principal Beacon at Windsor Castle.