April 27, 2016 11.55 am
This story is over 91 months old
Lincoln parents to take children out of school in strike over SATs
A group of Lincoln parents are planning to take their children out of school for the day in a show of protest against new SATs exams and proposals to turn schools into academies. The strike on Tuesday, May 3 is part of national campaign Let Our Kids be Kids, which was launched by Year 2 parents…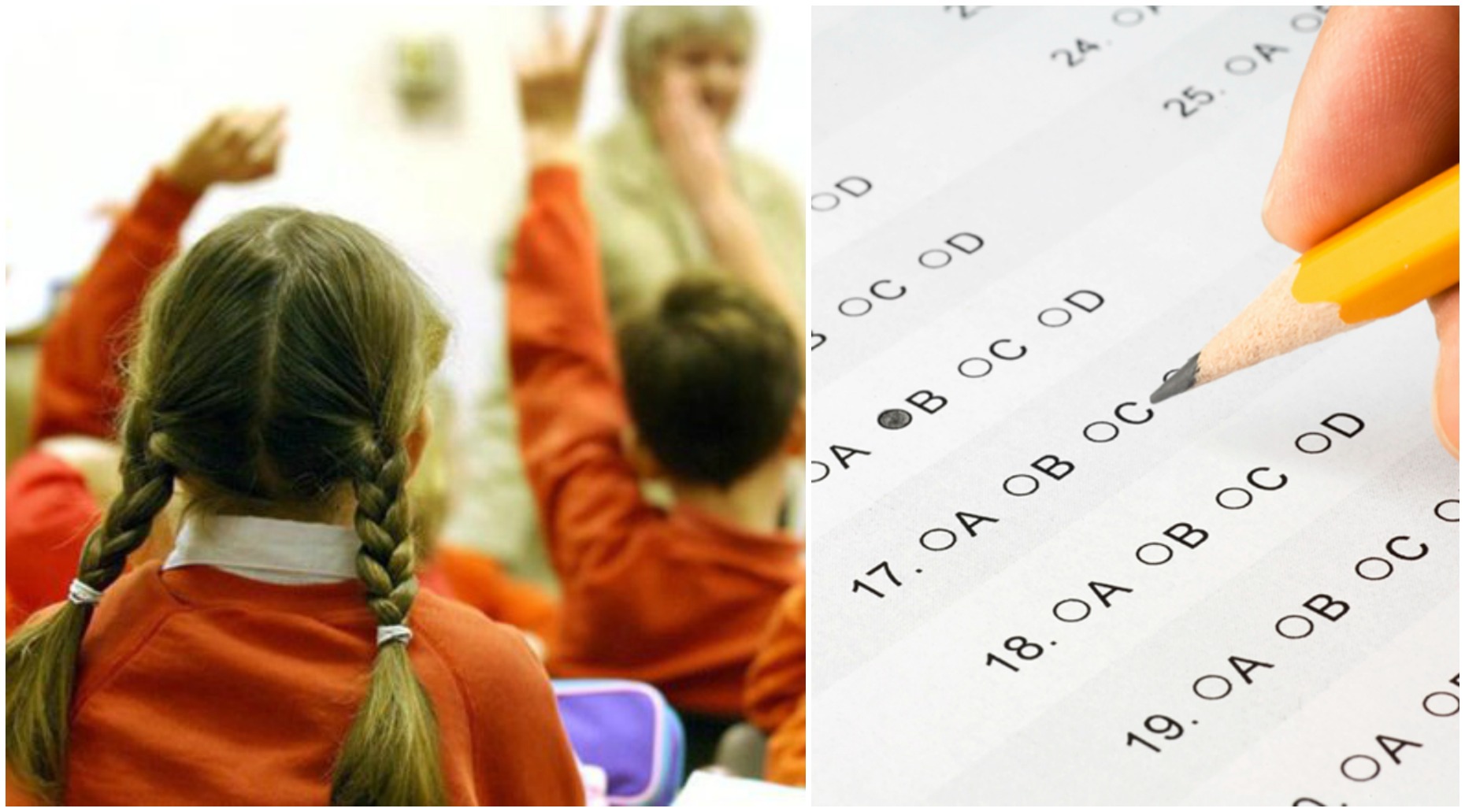 A group of Lincoln parents are planning to take their children out of school for the day in a show of protest against new SATs exams and proposals to turn schools into academies.
The strike on Tuesday, May 3 is part of national campaign Let Our Kids be Kids, which was launched by Year 2 parents against testing of six and seven-year-olds.
Despite the possibility of fines for unauthorised absence, a rally will be held on Whitton Park off Yarborough Road from 9.30am.
Tough new SATs exams introduced this year have proved controversial, with campaigners arguing the tests are "stressful".
The new exams mean children as young as five are now being tested on material such as punctuation, times tables and fractions – two years earlier than before.
A petition set up against the introduction of the new SATs and the 'Ofsted driven curriculum' has gained over 26,000 signatures.
Local parent and organiser of the Lincoln campaign group Parent Power Emma Oliver-Townrow described the testing system as "factory farming of children."
She explained she has children at SATs age, and although she would not encourage them to boycott the exams, she described them as 'nonsense'.
She said:
"We have had enough of endless testing, enough of teachers not being trusted to teach, enough of an Ofsted driven curriculum aimed solely at passing SATs."
The strike will fall days before six and seven-year-olds across the country sit their SATs exams.
Emma said that after signing 'endless' petitions with disappointing or no result, the strike is seen as a chance to make an impact with the government.
"Petitions have been signed, letters have been written but no one is listening to the voice of parents, teachers, heads or unions saying the school system is a mess.
"Maybe taking the kids out of school for the day might make an impact?
"Parents feel that this government seem determined to ignore very serious concerns, ignore all the evidence of how to nurture the young in our society and instead turn education into another privatised commodity.
"Our key message to parents is that this is not a campaign against your wonderful school or against your lovely class teacher – it is a direct message to the government that we've had enough of SATs testing and Ofsted driven teaching.
"It is a show of support to teachers everywhere that they will have overwhelming parental enthusiasm for a boycott of SATs and a return to a curriculum based on the joy and wonder of learning. It is a campaign to let our kids be kids again.
"We have nearly 400 members in the local Facebook Parent Power group and numbers are growing rapidly.
"We have linked to the national Let Our Kids be Kids group with 11,000 members and coordinated strikes across the country. I hope Lincoln parents will download the letter to schools and join us."
Let Our Kids be Kids are providing parents with letters to address to their schools, explaining that they "support the actions of parents who choose to withdraw their children from school for a day of fun learning."
The letter also states: "We are fully prepared to boycott the upcoming tests also."