Lincolnshire's 'queen of preserves' scoops national award for homemade marmalade
A Lincolnshire 'queen of preserves' has won a national award for her distinctive marmalade at a festival in Cumbria. Owner of Lincoln-based Jenny's Jams, Jenny Smith, picked up a bronze certificate at the hotly-contested World's Original Marmalade Awards and Festival. The competition attracted thousands of entries, including more than 160 homemade marmalades from overseas, and…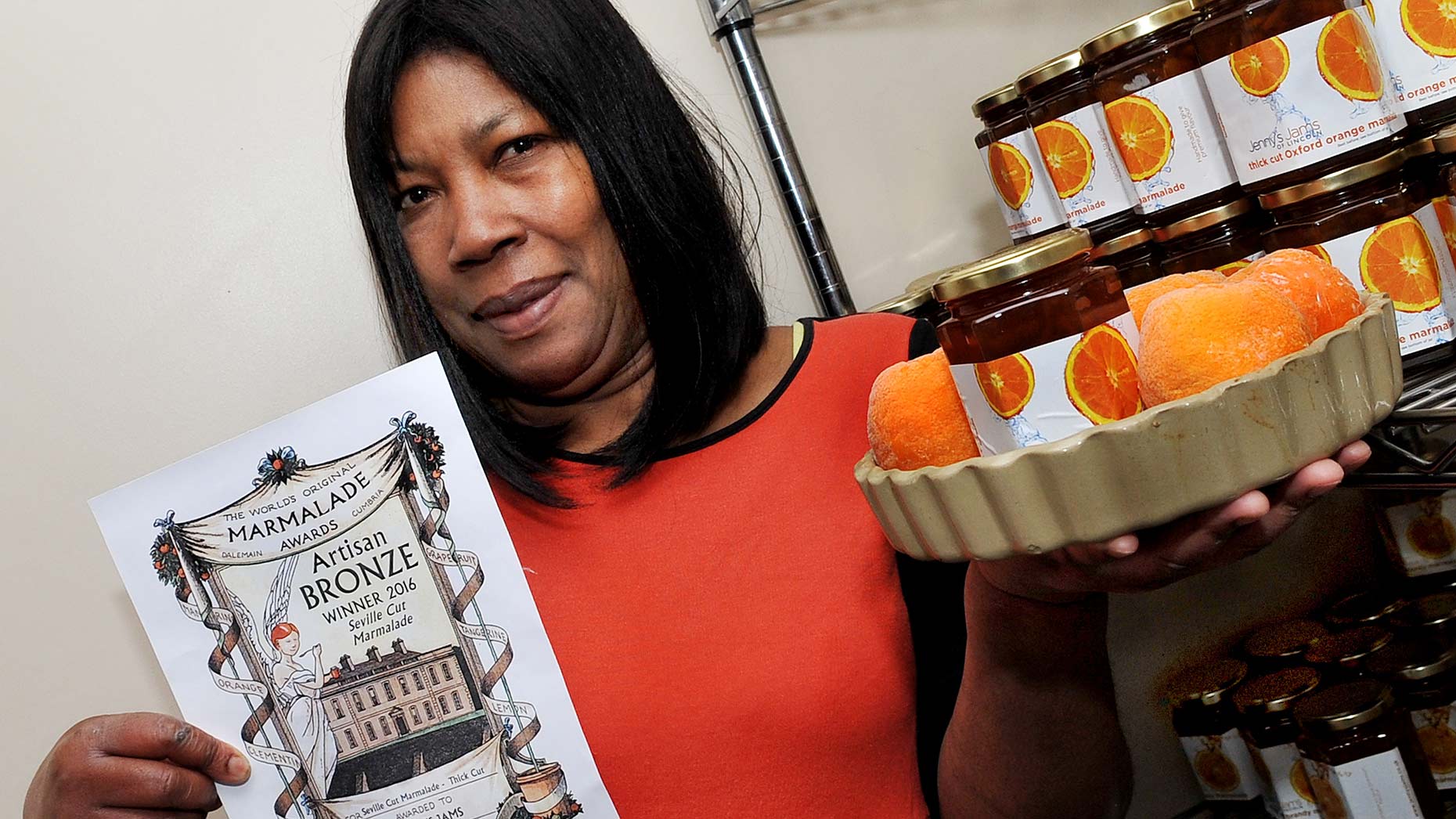 A Lincolnshire 'queen of preserves' has won a national award for her distinctive marmalade at a festival in Cumbria.
Owner of Lincoln-based Jenny's Jams, Jenny Smith, picked up a bronze certificate at the hotly-contested World's Original Marmalade Awards and Festival.
The competition attracted thousands of entries, including more than 160 homemade marmalades from overseas, and hundreds of other "pots of gold" in the Artisan classes.
Jenny impressed the judges with her popular Thick Cut Seville Marmalade, which she entered into the Seville category of the Artisan section.
"The Artisan section alone featured 700 entries, across six categories. I was thrilled to win a large Bronze Certificate which I can display alongside my marmalades and jams when I go along to regular markets in Castle Hill, and in Brigg and
Sleaford," said Jenny.
"Competition entries were judged by a prestigious panel of food industry experts who provided confidential feedback after the event.
"I think I might even do better next time around, because some felt my marmalade was a little too sweet, but obviously that is down to individual taste.
"Of course, my customers tend to say "it's just right", and it is particularly popular with gentlemen for some reason. In fact one customer buys four jars from me every month!"
Jenny supplies her marmalade to outlets including the Pink Pig Farm Shop, near Scunthorpe; Pennells Garden Centre in South Hykeham and Uncle Henry's Farm Shop, at Grayingham, near Gainsborough, as well as a variety of shops.
Her award-winning marmalade is also stocked by Lincoln's Visitor Information Centre, giving people the chance to take home a taste of this award-winning product.