April 6, 2016 7.10 pm
This story is over 68 months old
Revamp plans approved for The Lawn in Lincoln
The vision to transform The Lawn complex in uphill Lincoln into a major visitor attraction, including a restaurant, café and theatre, will become a reality after city councillors unanimously approved plans. RW Stokes & Sons, who were in November 2014 selected as the preferred bidder for the sale of the Grade II listed building, revealed their initial designs for…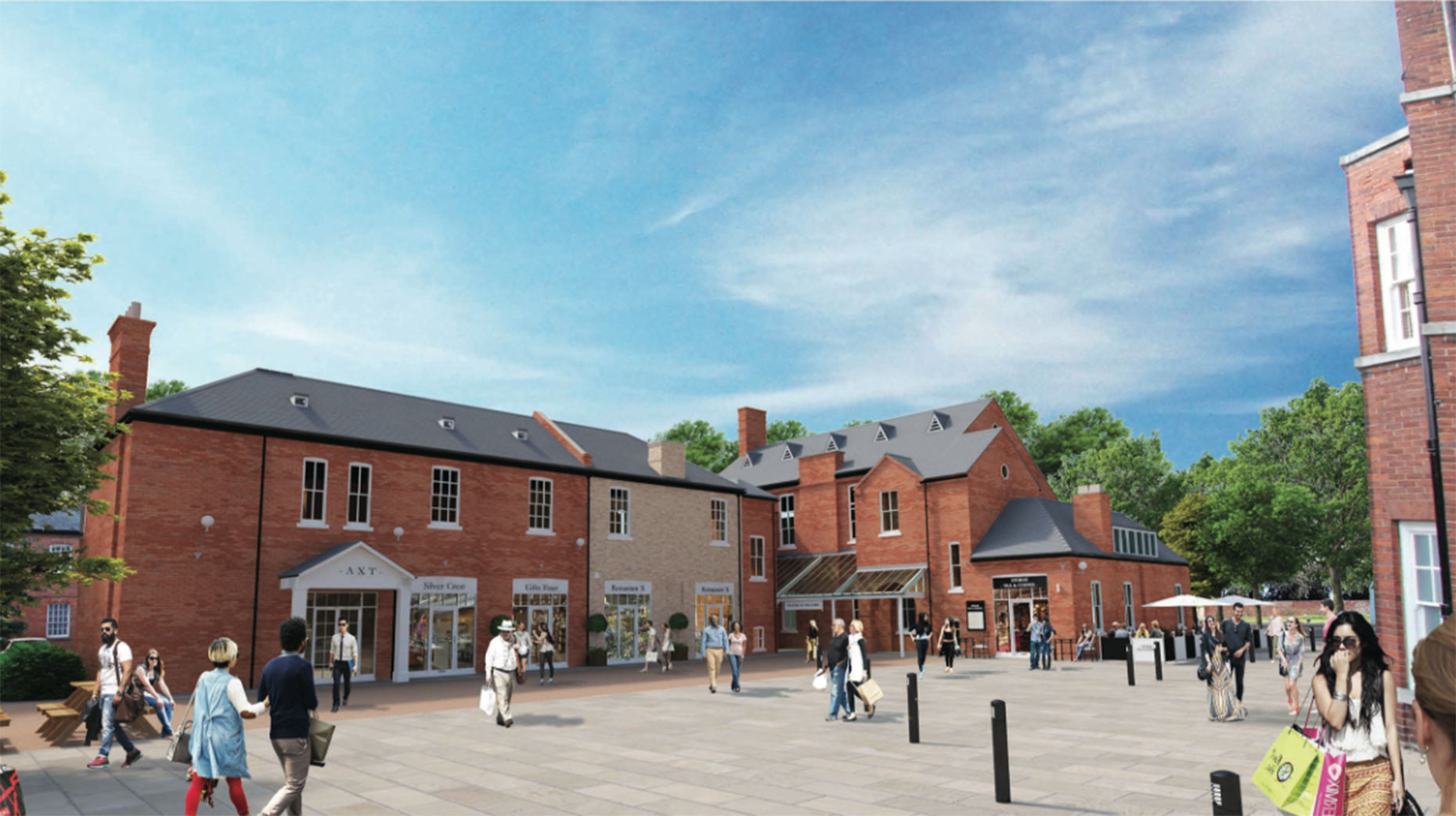 The vision to transform The Lawn complex in uphill Lincoln into a major visitor attraction, including a restaurant, café and theatre, will become a reality after city councillors unanimously approved plans.
RW Stokes & Sons, who were in November 2014 selected as the preferred bidder for the sale of the Grade II listed building, revealed their initial designs for the development in December 2015.
The company still awaits the pending sale of the grounds from the City of Lincoln Council to turn the former 'lunatic asylum' into its headquarters.
On site, Stokes are looking to invest £1.5 million in order to create an in-house roastery, packaging, storage, offices, a viewing area, cafe and restaurant.
Members of the City of Lincoln Council planning committee discussed the application at a meeting on Wednesday, April 6, with all giving their approval to plans.
A number of concerns were debated during the meeting, including a representation from Jonathan Pass, owner of the Charlotte House Hotel, which is based on the grounds and will neighbour the complex.
He disputed the removal of trees on the site for parking spaces and the potential for noise impacting on hotel guests.
Councillors and officers considered that while the alterations to the historic building were minor, work on the grounds to provide additional parking was necessary to support the project and bring The Lawn back into use.
Nick Peel, Managing Director of Stokes, said: "I'm extremely pleased. This is the next phase in beginning the work.
"Our business alone will be creating around 16 full time equivalent jobs and there will be at least 100 people working on the site altogether. "
Committee members introduced a new condition in summary of the meeting that a commemoration would be made on the site to inform visitors of the original use of the building as a mental institute in the early 1800s.
Nick added: "We have certainly already been in conversations with people, so we will definitely be looking into a educational addition."
New jobs would be created through additional retail outlets and the restaurant outlined in the plans, and events space would be utilised for themed evenings such as jazz nights, live music and theatrical performances.
As part of the redevelopment, the Joseph Banks Conservatory would be demolished, as would a later single storey extension to the side elevation of The Lawn.
An increase in car parking spaces from 114 to 200 is included in the plans, with 40 being used by Stokes and 160 under city council management.
Plans will also see the loss of 49 trees on the site.
Planning permission was granted subject to work beginning within three years and a commemoration to inform visitors of the building's original use.