April 27, 2016 9.49 am
This story is over 91 months old
Second day: Have your say on all-out junior doctors' strike
Junior doctors across Lincolnshire are taking part in a second day of industrial action over proposed new contracts. NHS England said 78% of junior doctors participated on day one of the first all-out strike in history on Tuesday, April 26, which included emergency care. The second day stoppage lasts until 5pm, with nurses and consultants filling the gaps…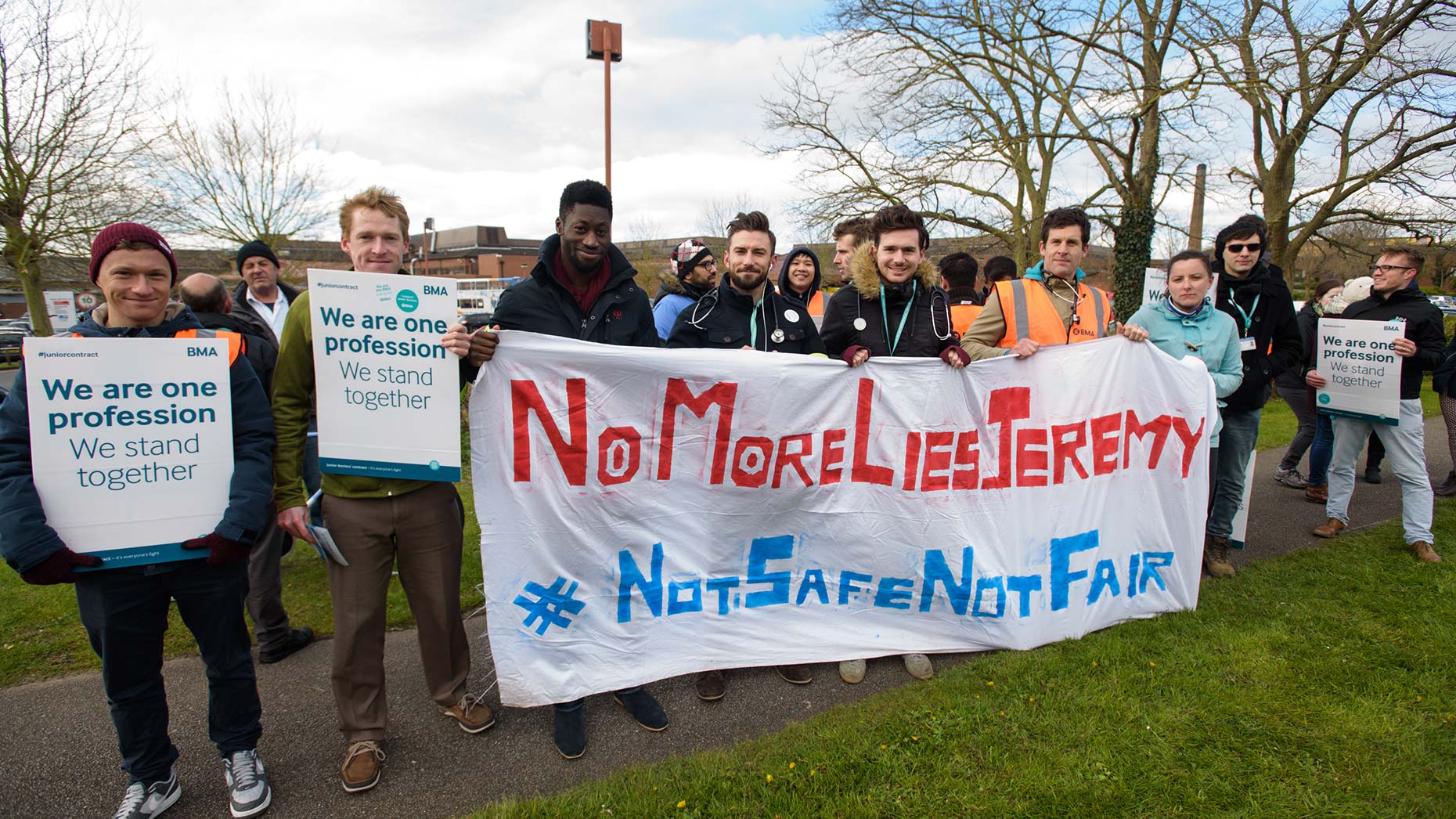 Junior doctors across Lincolnshire are taking part in a second day of industrial action over proposed new contracts.
NHS England said 78% of junior doctors participated on day one of the first all-out strike in history on Tuesday, April 26, which included emergency care.
The second day stoppage lasts until 5pm, with nurses and consultants filling the gaps in A&E and intensive care.
In a previous poll on The Lincolnite, which was taken by 167 people, 67% voted that they were in support of the junior doctors on strike.
Have your say:
As the second day of all-out stoppage gets underway, people from both sides of the argument have been airing their views.
Some have been in support of the striking staff:

While other have questioned their motives: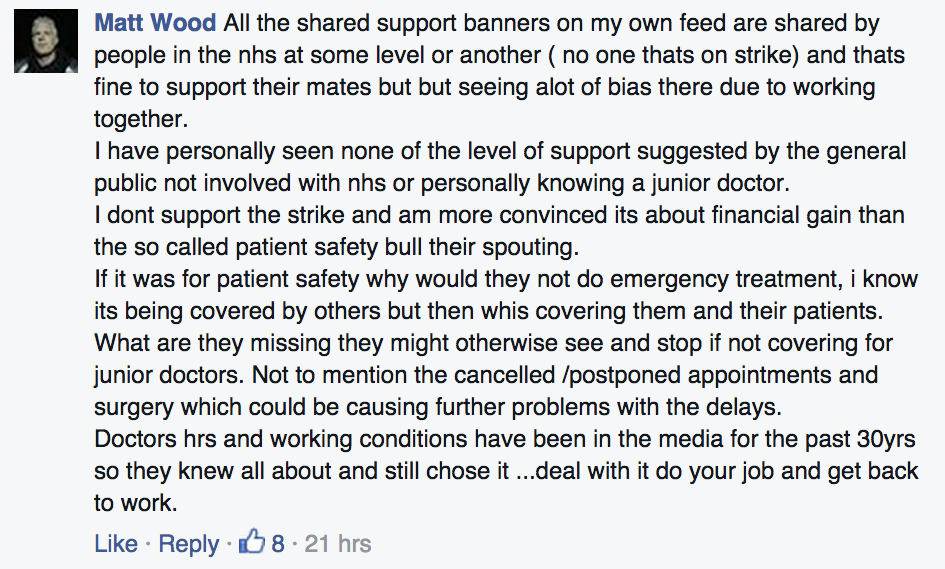 Over 700 planned hospital appointments have been cancelled across Lincolnshire as a result of the two days of action.
Striking doctors on the picket line at Lincoln County Hospital blamed Health Secretary Jeremy Hunt for the ongoing row in the fifth strike this year.
Junior doctor Tom Smart, who is a local union representative for the BMA, said: "The BMA have said to Jeremy Hunt all week that if they lift imposition, then we'll lift the full walkout but he's decided that's not an option he wants to pursue. This is obviously what Jeremy Hunt wants."
Jeremy Hunt has said has said he was disappointed the strike was taking place, but the government would not be backing down or halting imposition of the new contract.
A dedicated webpage has been set up on NHS Choices to provide information about the strike, with patients being told to 'only attend A&E if it is essential'.