Talks held over possible merger of Midlands ambulance services
Initial talks have been held to discuss the possibility of a merger between the two ambulance services covering the Midlands. East Midlands Ambulance Service (EMAS) and their counterparts in the West Midlands (WMAS) serve a population of 10.4 million people across 12 counties. If the merger goes ahead, it is believed it would create the…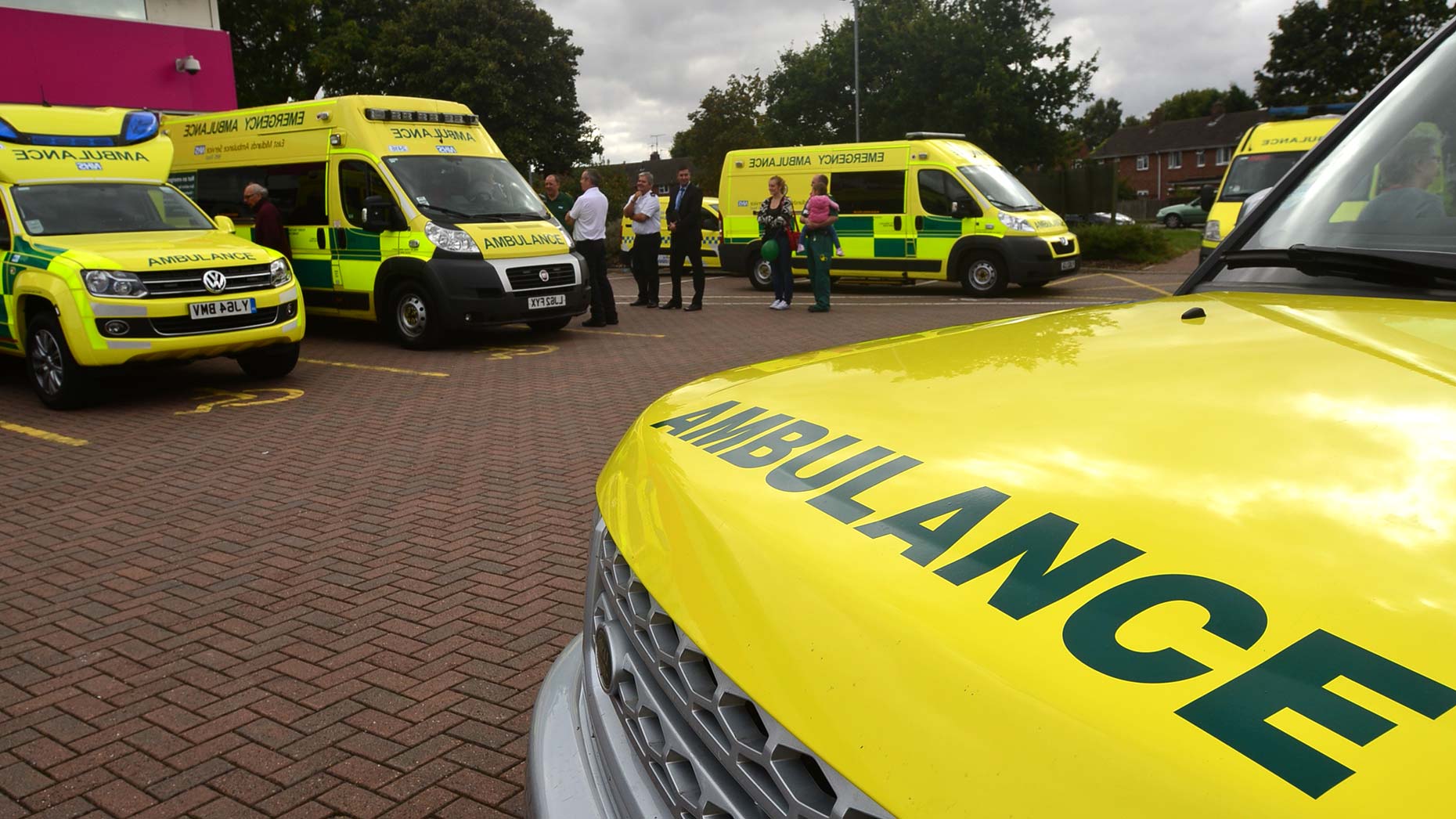 Initial talks have been held to discuss the possibility of a merger between the two ambulance services covering the Midlands.
East Midlands Ambulance Service (EMAS) and their counterparts in the West Midlands (WMAS) serve a population of 10.4 million people across 12 counties.
If the merger goes ahead, it is believed it would create the largest single ambulance service in Europe, stretching from the Welsh border in Herefordshire and Shropshire to the North Sea at Skegness and Mablethorpe.
WMAS has confirmed that EMAS was the trust which initiated the discussions, approaching them over the possibility of working together.
A spokesperson for WMAS said: "We can confirm that we were approached by East Midlands Ambulance Service to explore how we might assist them.
"A range of options have been discussed but talks are at an early stage and nothing has yet been agreed."
Leadership plans
Pauline Tagg, Chairman of EMAS, said: "Since the departure of Sue Noyes in March, I have been having discussions with NHS Improvement to explore opportunities to strengthen our leadership arrangements.
"This will allow us to support the existing team to deliver improved performance, quality and better manage our resources; not a merger with another trust.
"One of these options has involved talking with West Midlands Ambulance Service about the possibility of their Chief Executive, Dr Anthony Marsh, working with EMAS to support us with these challenges.
"This option, and others, are still being explored and discussions have not yet come to a conclusion. It would therefore be inappropriate to comment further at this stage."
EMAS currently provides a service to 4.8 million residents over 6,425 square miles in Lincolnshire, Nottinghamshire, Derbyshire, Northamptonshire, Leicestershire and Rutland.
The trust has a budget of £148 million but has run into financial difficulties, posting an overspend of £12 million and applying for a loan to help with running costs.
Data released to The Lincolnite by Healthwatch Lincolnshire has also revealed that EMAS has struggled to meet its response time targets in the county with East Lindsey, North Kesteven, South Kesteven, South Holland and West Lindsey consistently falling below the expected standard.
To compound the difficulties, EMAS Chief Executive Sue Noyes has recently left her post due to family reasons.
By contrast, WMAS serves a slightly smaller geographical area of 5,000 square miles but a population of 5.6 million, heavily concentrated around Birmingham, Coventry and the Black Country.