May 18, 2016 11.46 am
This story is over 90 months old
Campaigners to stage council meeting demo over Lincoln fire service cuts
Campaigners against proposed cuts to fire services in Lincoln will protest outside Lincolnshire County Council offices this Friday. Councillors arriving at a full council meeting from 9am will meet residents angry at plans to downgrade Lincoln South fire station, meaning firefighters will no longer be on 24-hour duty, but on call at night. The proposals…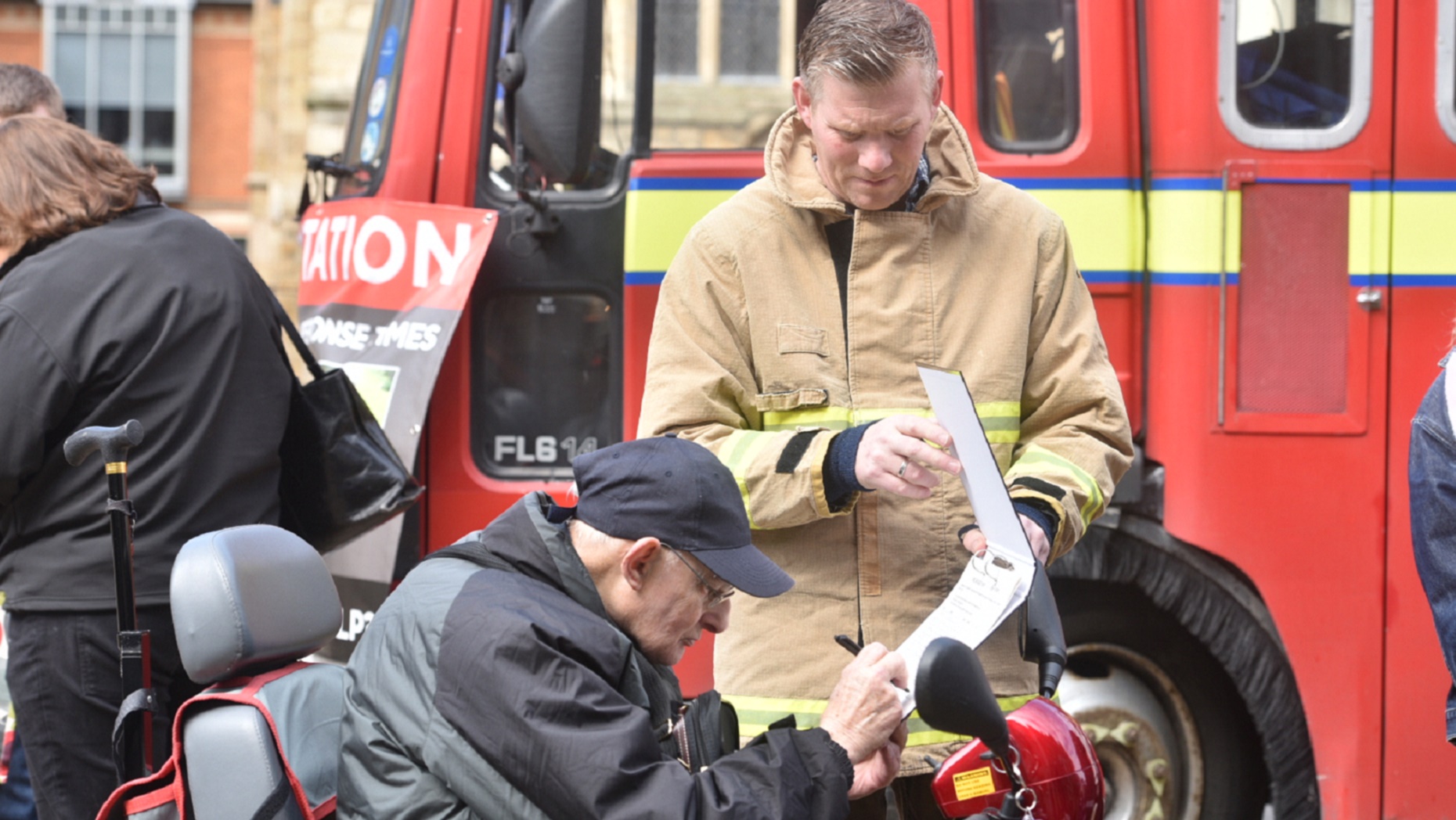 Campaigners against proposed cuts to fire services in Lincoln will protest outside Lincolnshire County Council offices this Friday.
Councillors arriving at a full council meeting from 9am will meet residents angry at plans to downgrade Lincoln South fire station, meaning firefighters will no longer be on 24-hour duty, but on call at night.
The proposals are being considered for full approval on June 1.
Firefighters, union members and Lincoln socialists will assemble outside County Hall from 9am on Friday, May 20 to lobby councillors to oppose the cuts, which they argue will put lives at risk.
The changes are expected to save £1.67 million over three years in response to cuts to the council's budget and would see a reduction of 13 firefighters.
Lincolnshire Fire and Rescue has estimated that response times could rise by two minutes between 6.30pm and 7.30am, which has been met with concern by some firefighters and the Lincolnshire Fire Brigades Union (FBU).
Dan Taylor, FBU Lincolnshire Brigade secretary, will address the meeting after delivering a 4,000-strong petition against the cuts.
Lincolnshire residents have been taking part in an 11-week consultation, which ended on May 16, giving feedback on the proposed changes.
Nick Parker, Lincoln TUSC spokesperson, said: "These cuts are dangerous. These cuts will cost lives. These cuts will damage our fire service.
"TUSC calls on everyone who values the fire and rescue service and the vital work they do to join us on the steps of County Hall on Friday and show our brave firefighters that we support them.
"TUSC agrees with the FBU slogan that firefighters 'rescue people not banks'. It would be a disgrace if our fire and rescue service was sacrificed to pay the price for bailing out the banks.
"The councillors have a choice. Will they stand up and fight to protect our services or will they step aside for people who will?"
Lincolnshire County Council says over the last three years there has been an average of 41 dwelling fires a year in the Lincoln South station ground area.
During this period a fire engine attended in less than 10 minutes on 88% of occasions. The council says if this change had been in place a fire engine would have arrived in less than 10 minutes on 83% of occasions.
Lincoln South attends on average 341 incidents a year during night time hours. Of these around 35% are to fires, 1% to road traffic collisions, 12% to special service calls and 52% to false alarms.
Nick Borrill, acting chief fire officer at Lincolnshire Fire and Rescue, said previously: "If agreed this would mean whole-time firefighters would be at the station during the day, but would provide on-call cover at night instead of being on the station 24/7.
"This system is currently being run effectively from seven out of our nine whole-time stations in Lincolnshire where the average mobilisation time is around 3 minutes and 25 seconds. It is set to be implemented at Lincoln North later this year."