May 18, 2016 12.58 pm
This story is over 67 months old
Team behind £16m Lincoln Cathedral renovation begin series of excavations
Archeologists have arrived on site at Lincoln Cathedral to dig a series of test pits as planning progresses for a £16 million renovation of the iconic building. The Lincoln Cathedral Connected project is expected to draw in an extra 125,000 visitors a year by 2020 and the team are currently undertaking a utility study and…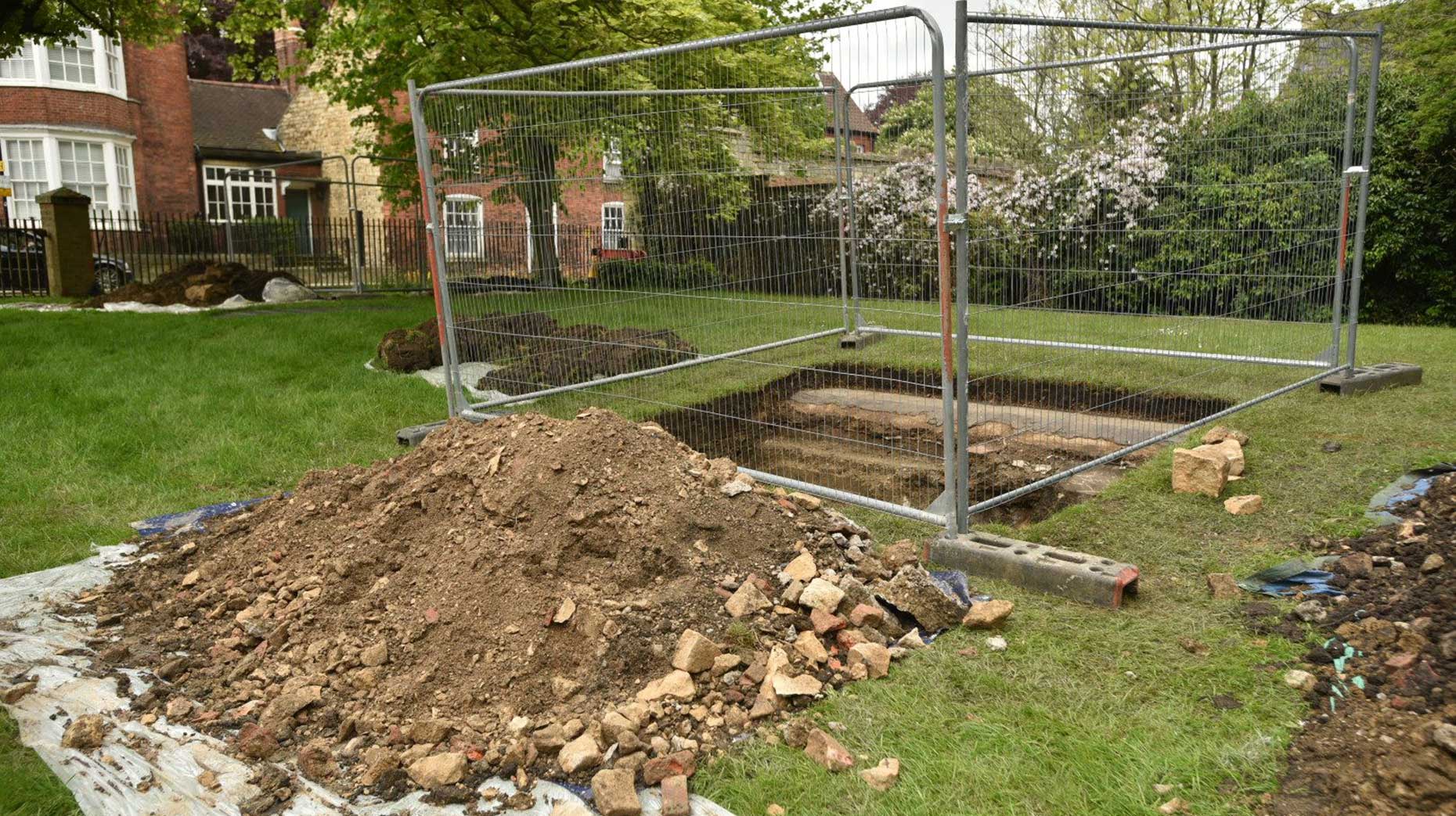 Archeologists have arrived on site at Lincoln Cathedral to dig a series of test pits as planning progresses for a £16 million renovation of the iconic building.
The Lincoln Cathedral Connected project is expected to draw in an extra 125,000 visitors a year by 2020 and the team are currently undertaking a utility study and archeological digs as part of the planning phase.
The team have dug down to 2m in a number of areas on site to Medieval level.
The impact on the surrounding land must be considered before ground is broken for the beginning of the build, which is expected early next year.
As reported previously, the scheme includes conservation of buildings and landscape, a new shop and cafe and an interpretation centre.
As well as renovating old and constructing new buildings to create classrooms and an exhibition space, the project will also involve extensive landscaping to the west and north of the cathedral to create new outdoor spaces.
This will open up areas, like the Dean's Green, to the public for the first time in decades.
The project has been three years in planning and was in May 2015 earmarked for £12.4 million in funding by the Heritage Lottery Fund (HLF), including an initial Development Grant of £900,000.
This grant allows an 18 month period to further develop plans. It will also make a vital financial contribution to the conservation of the cathedral's fabric, which costs around £1.6 million to maintain each year.
A Stage 2 Bid will be submitted to HLF in November 2016, with the Delivery Stage commencing in 2017. The project will be complete by 2020.
The project will create a number of jobs and volunteering opportunities, as well as providing training for staff and volunteers.