May 10, 2016 7.12 am
This story is over 67 months old
Watchdog brands ambulance service 'inadequate' for safety
The East Midlands Ambulance Service NHS Trust has been told it must improve following an inspection by the Care Quality Commission (CQC). A damning report by the watchdog followed its inspection of the trust between November 16 and 20 and on December 3 last year, ranking the service overall as 'requires improvement'. The full report…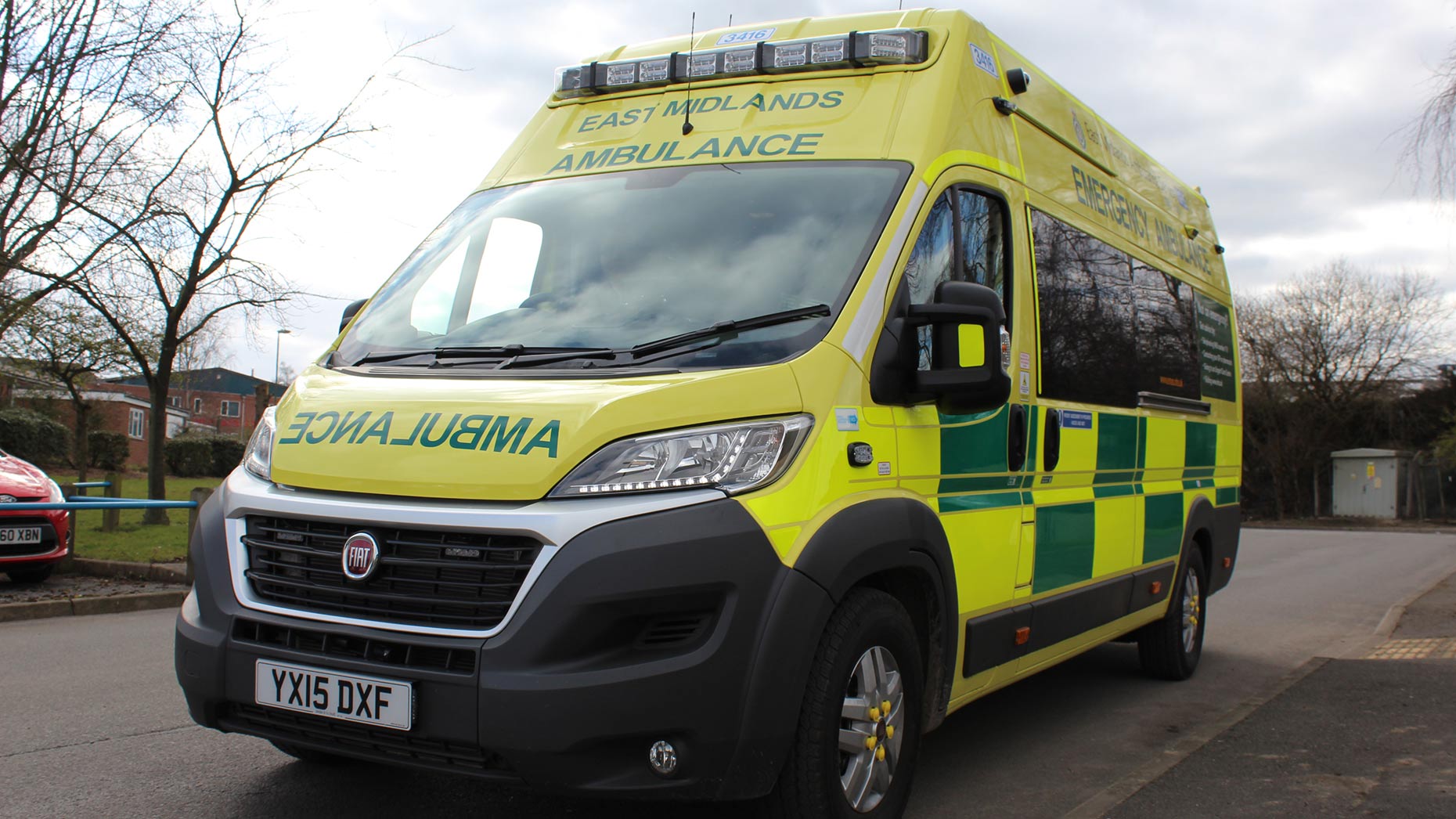 The East Midlands Ambulance Service NHS Trust has been told it must improve following an inspection by the Care Quality Commission (CQC).
A damning report by the watchdog followed its inspection of the trust between November 16 and 20 and on December 3 last year, ranking the service overall as 'requires improvement'.
The full report for the trust will be published on CQC's website today.
Two of the five areas of the report were marked as 'good' – care and responsiveness – and the effectiveness of services and the question of whether services were well-led were both marked as 'requires improvement'.
Inspectors raised particular concern over the safety of patients and were critical of the service's ability to protect people from the risk of avoidable harm.
For this, the trust was ranked as 'inadequate' for safety – the lowest possible grading.
EMAS says the issue ultimately relates to a lack of staffing and vehicles, exacerbated by the length of time response vehicles are kept waiting at hospitals.
Other judgements regarding patient safety highlighted that mandatory training rates were not being met, there was a challenge in retaining staff and standards of cleanliness were inconsistent.
Staff noted in the report they did not always have time to clean ambulances in between patient episodes.
Recording and feedback in relation to incidents was also of concern.
Between August 2014 and August 2015, of the 54 serious incidents reported six were recorded as lack of available resources or delayed response times which could potentially have contributed to patient deaths.
Inspectors found were working to improve on response times but were consistently below the national target of 75% within eight minutes and there was a lack of 'appropriate skill mix' to meet the needs of patients.
CQC's Chief Inspector of Hospitals, Professor Sir Mike Richards, said: "Our inspectors found that a number of improvements were needed at East Midlands Ambulance Service NHS Trust.
"We found that, while people were cared for and treated well, there were insufficient staff and a lack of appropriate skill mix to meet the needs of patients in a timely manner.
"We found that staff were passionate about their jobs and committed to providing high quality, safe care for patients, but they also openly recognised they faced challenges and morale was low.
"Since our inspection we have been monitoring the trust and working closely with NHS Improvement and other stakeholders, such as NHS England.
"The trust leadership knows what it needs to do to bring about improvement and our inspectors will return at a later date to check on what progress has been made."
Inspectors also noted some outstanding practice across the trust such as the life-saving actions of staff members in stressful situations, its mental health triage and best-in-the-country status for its rate of answering calls.
The trust's former Chief Executive Sue Noyes was praised in the report by staff for her 'visible, open approach'. Sue recently stepped down from her role for "family reasons".
"We are sorry"
EMAS's headquarters are in Nottingham and it provides emergency medical services to around 4.8 million people living in Derbyshire, Nottinghamshire, Lincolnshire, Leicestershire, Rutland and Northamptonshire.
Every day the trust receives around 2,000 calls from members of the public dialling 999.
EMAS Acting Chief Executive Richard Henderson said he was "disappointed" to have not met the required standards for a number of measures.
He said: "The report recognises that we have been working really hard to improve response times to emergency calls.
"However there are concerns that ultimately relate to our lack of resource (staff and vehicles), made worse by the numbers often kept waiting at hospital, and lack of capacity to do things as quickly and as well as we need to.
"As a result we have been rated as 'inadequate' for safety. The report makes it clear that this relates to insufficient numbers of staff and vehicles – not to the quality of care provided by our staff.
"We are rated 'requires improvement' for the effective and well-led measures.
"We are sorry and disappointed that we have not met the required standard for these measures.
"We are taking the CQC findings seriously and value the additional support that we will be getting from other NHS organisations.
"Despite funding challenges during 2015/16, we have recruited over 300 new frontline staff since April 2015, and following the approval of a Business Case in March 2016 we will invest in an additional 68 ambulance vehicles this year.
"Another big challenge we face is retaining our staff and recruiting qualified colleagues to improve our skill mix.
"There is a national shortage of paramedics and the better work life balance and pay rates for paramedics in other areas of the NHS (e.g. urgent care centres) makes it very difficult for us to retain colleagues."
EMAS Chairman Pauline Tagg added: "We accept the CQCs report and welcome their observations following the inspection in November 2015.
"The CQC recognised that there is a clear vision in place and that our Trust Board operated effectively.
"I have confidence in our Acting Chief Executive, and the recent appointments of a chief operating officer and improvement advisor will help us to address the 'must do' actions identified by the CQC, and further strengthen and drive improvements already identified at EMAS."