May 20, 2016 11.10 am
This story is over 90 months old
Fire Brigades Union slams Lincolnshire County Council's fire cuts consultation
The way in which Lincolnshire County Council told firefighters about the proposed downgrading of Lincoln South fire station was "absolutely shocking", according to one union member. Dan Taylor, brigade secretary of the Lincolnshire Fire Brigades Union, said that the length of the consultation was not long enough for such an important decision, and feared that…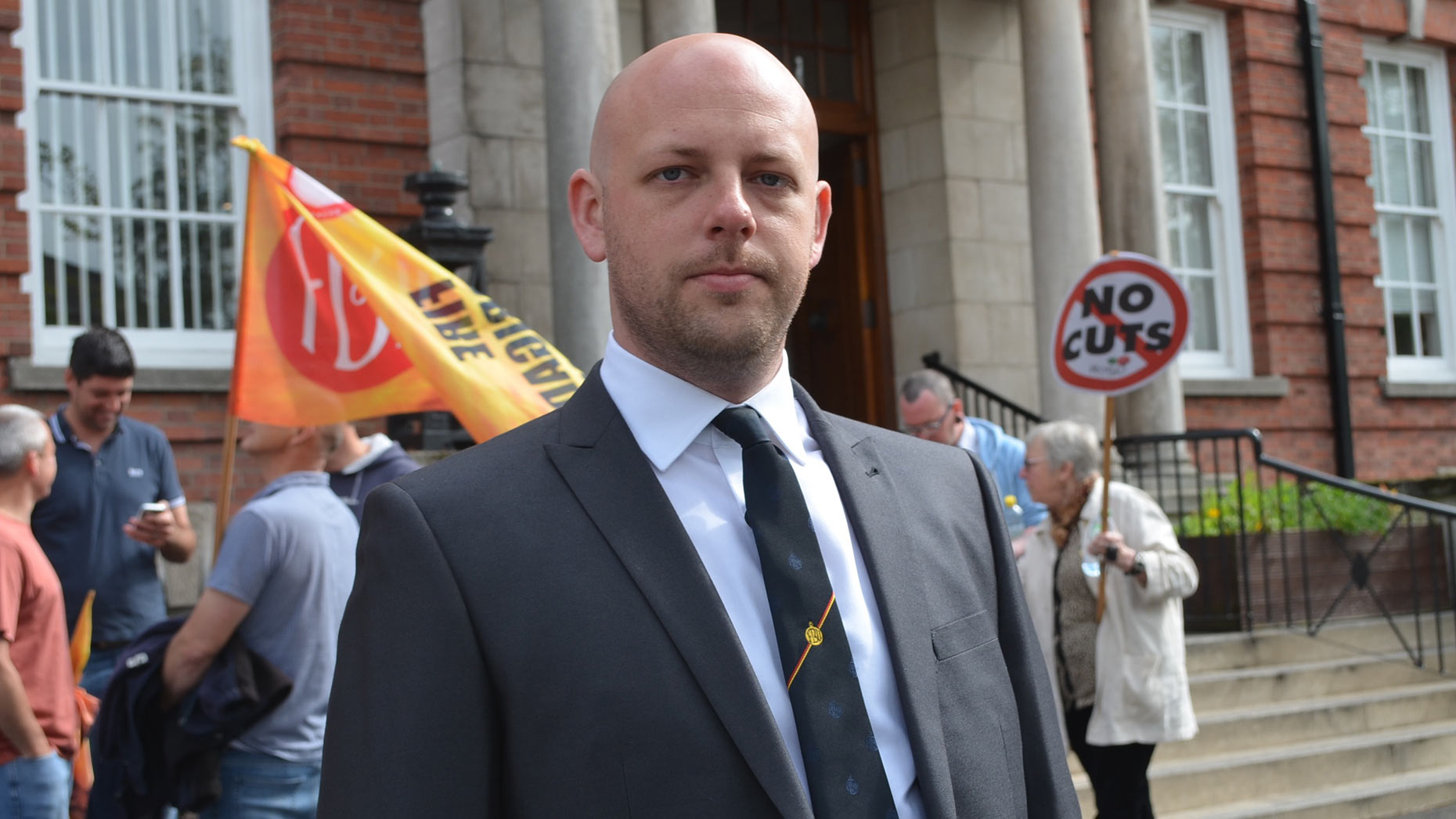 The way in which Lincolnshire County Council told firefighters about the proposed downgrading of Lincoln South fire station was "absolutely shocking", according to one union member.
Dan Taylor, brigade secretary of the Lincolnshire Fire Brigades Union, said that the length of the consultation was not long enough for such an important decision, and feared that councillors would dismiss the views of members of the public.
Taylor was speaking outside County Hall on Friday, May 20, where a group of firefighters and union members assembled to persuade councillors to oppose savings to Lincolnshire Fire and Rescue.
The brigade secretary later addressed councillors before presenting a petition signed by over 4,000 residents.
As previously reported, the proposals consulted on changes to Lincoln South fire station, which would see firefighters on the station during the day and on call within five minutes at night.
The changes would see the response time rise by an estimated two minutes between 6.30pm and 7.30am.
The savings, expected to be £1.67 million over three years, would see a reduction of 13 out of 24 firefighter posts at Lincoln South through managed retirements.
Dan Taylor said: "The consultation was not long enough for such a big decision. The advertising of the consultation was absolutely shocking.
There's always the danger that the councillors ignore the consultation, that they don't listen, especially given such the short time-frame between the consultation ending and a decision being made.
"It's really good and rewarding to see that the public are right behind us and hopefully we can sway the decision of the councillors.
"We're hopeful that the petition will force the people in power to think again and look at a different way of saving money."