May 20, 2016 10.08 am
This story is over 90 months old
Hundreds of new homes, café and office space proposed for village west of Lincoln
Outline designs for a new garden village including 325 homes, café, business offices and community rooms have been submitted. Plans by the Arden family, who own the land at Manor Farm to the north-west of the village of Newton-on-Trent, have been received by West Lindsey District Council. As well as being a significant landowner, Andrew…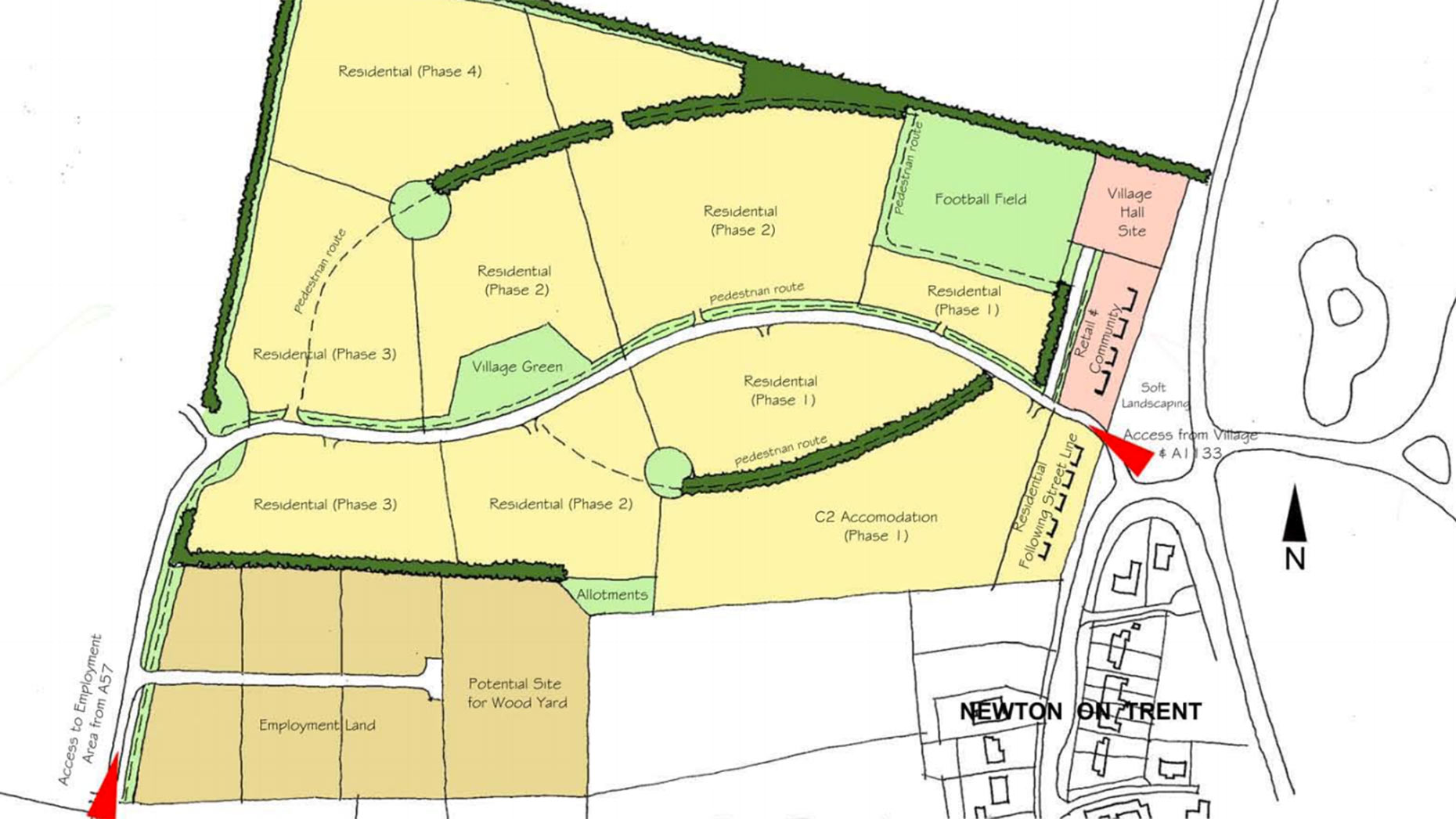 Outline designs for a new garden village including 325 homes, café, business offices and community rooms have been submitted.
Plans by the Arden family, who own the land at Manor Farm to the north-west of the village of Newton-on-Trent, have been received by West Lindsey District Council.
As well as being a significant landowner, Andrew Arden, whose wife has submitted the application, is also a parish councillor for the village.
The proposals consist of 325 homes, to be delivered in three stages over the next eight or nine years.
A range of properties would be constructed as part of the proposed development, including four and five-bed detached houses to two-bed starter homes.
The applicants have also made a commitment to affordable housing for rent or shared ownership, and have said that the homes would be built in a low density layout.
The development would also provide a café/tea room, licensed bar, community room hire services, and office business space.
Phase one would consist of approximately 125 units, 24 of which would be bungalows for a retirement market, and other properties being eco units and custom-build houses.
The first phase would also include the construction of the social hub and all of the required highway improvements and flood defence works.
Phase two would include a further 110 mixed units including a further 12 retirement dwellings, 22 custom-build and eight eco houses.
It is anticipated that the business barn part of the community hub would be provided by the end of this phase.
The final phase would see 90 homes built by the developers.
The applicants said: "There will be safe walks linking the village and the surrounding countryside. The village extension will include substantial green spaces including meadows, watercourses, woodland and safe play areas.
"New community facilities will create spaces that can be used for events, clubs and societies and be a place for people to meet and socialise. New public spaces will allow community events to be held such as local produce and craft shows.
All of the above will help the village to be more sustainable and be a great place to live.
However, Matt Donlan-Harrison, who lives in the village, is far from impressed with the plans.
He said: "Newton-on-Trent has about 125 homes and not many people are happy with this plan, never mind how this will affect the already bad crossroads on the A57."
West Lindsey District Council will consider the outline planning application at a later date.