Government stops developers from building 160 new homes south of Lincoln
Two Lincolnshire housebuilders have been prevented from building a controversial development south of Lincoln after a government planning inspector upheld the council's decision to refuse the proposals. As previously reported, the plans for 160 homes on greenfield land at Top Farm, off Green Man Road in Navenby received over 260 complaints from passionate villagers. Councillors…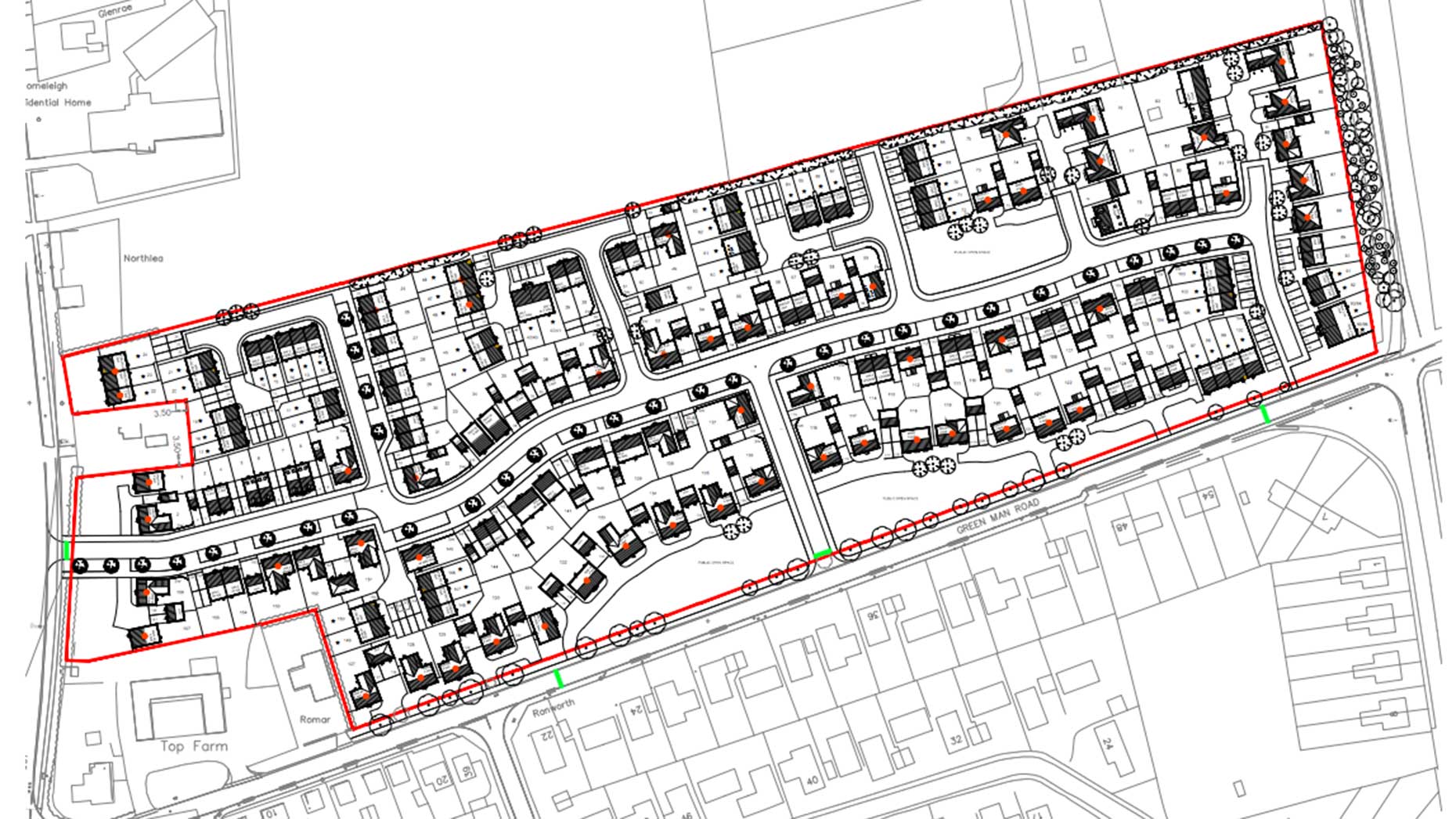 Two Lincolnshire housebuilders have been prevented from building a controversial development south of Lincoln after a government planning inspector upheld the council's decision to refuse the proposals.
As previously reported, the plans for 160 homes on greenfield land at Top Farm, off Green Man Road in Navenby received over 260 complaints from passionate villagers.
Councillors on North Kesteven District Council's planning committee also opposed the application, refusing it because of its perceived effect on the character of the surrounding area and matters of detail including parking arrangements.
Joint applicants Lindum Group Ltd and Linden Ltd appealed the council's decision, with a government planning inspector called in to make a final decision.
In his conclusion, government planning inspector Tim Wood said that the council had made the right decision.
He said: "I have come to the view that the proposal would not protect or enhance the built or natural environment.
It is my view that the considerable adverse effects that would arise from the scheme are sufficient to significantly and demonstrably outweigh the benefits it would bring.
Inspector Wood said that it would create a 'harsh and hard edge' to the village, adding: "The overwhelming impression would be of a distinctly urban form of development which fails to take account of its context at the edge of a village within a rural and open setting."
Conservative councillor Mike Gallagher, NKDC's Executive Board Member with responsibility for planning, said: "It is gratifying to see that the opinions of local councillors who understand the local situation are being listened to and backed up by a government planning inspector.
"He has endorsed the position of local people making decisions for the benefit of their local communities and upheld our strong stance on quality, locally-distinct design which is appropriate to the location and sits comfortably within its surroundings," he said.
Navenby ward member, Councillor Laura Conway from the Lincolnshire Independents, added: "This is a great result for the residents of Navenby and for the protection of the character or our rural villages.
"It has been acknowledged by the inspector that the application for 160 homes at Top Farm was not of an appropriate design for its location on the edge of this beautiful rural village."