Iconic Poppies: Wave sculpture to arrive at Lincoln Castle this week
The installation of the iconic Poppies: Wave sculpture, by artist Paul Cummins and designer Tom Piper, is set to begin at Lincoln Castle this week, as part of 14-18 NOW's UK-wide tour. On Thursday, May 19, articulated lorries will begin to deliver the parts of the sculpture, including the thousands of ceramic poppies needed to…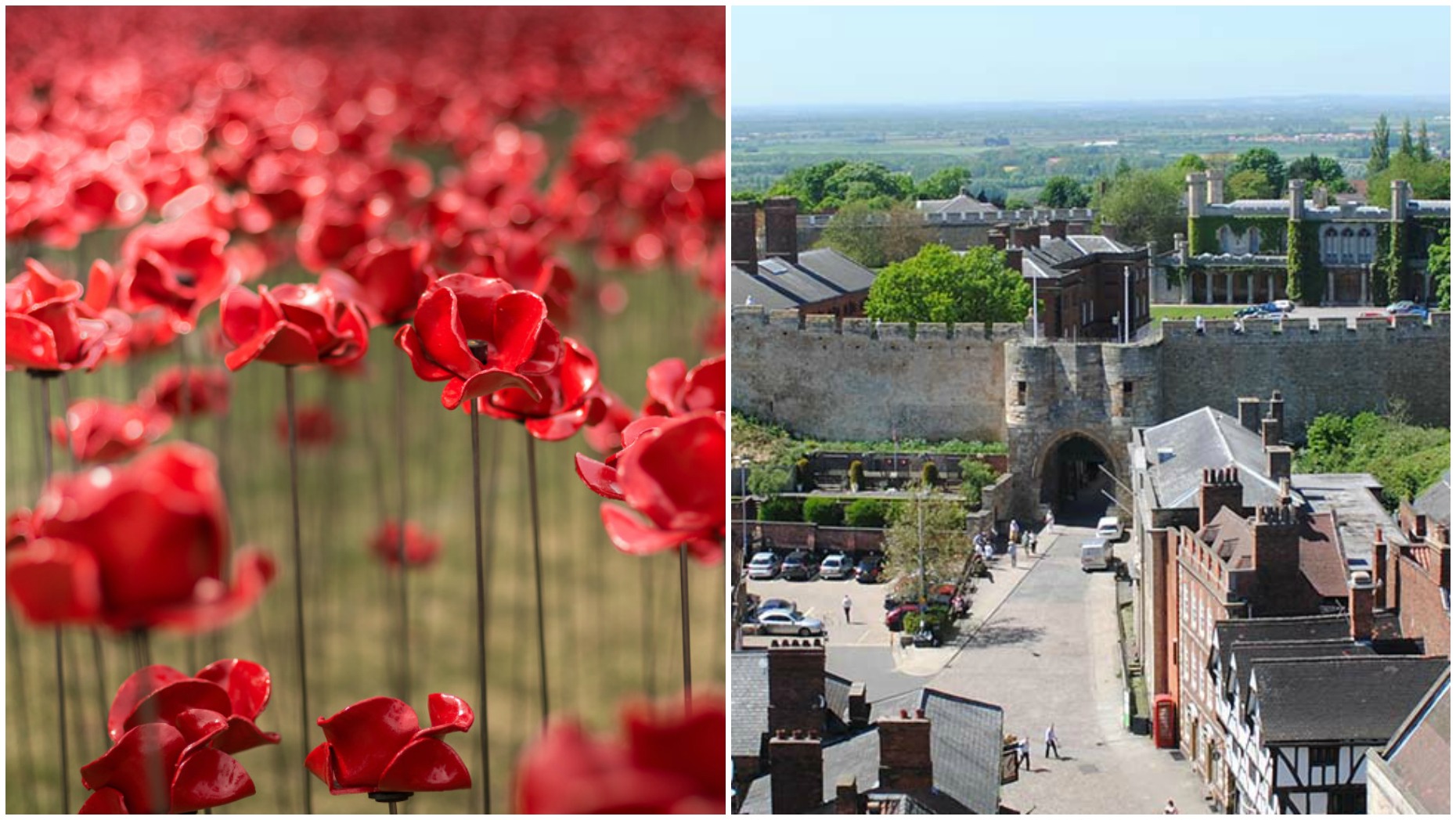 The installation of the iconic Poppies: Wave sculpture, by artist Paul Cummins and designer Tom Piper, is set to begin at Lincoln Castle this week, as part of 14-18 NOW's UK-wide tour.
On Thursday, May 19, articulated lorries will begin to deliver the parts of the sculpture, including the thousands of ceramic poppies needed to create the sweeping arch of bright red flowers suspended on towering stalks.
A team of technicians and producers will then get to work constructing the artwork, a process that will involve both a crane and a forklift truck.
Wave can be seen at Lincoln Castle from May 28 to September 4, 2016.
It is one of two sculptures from the installation 'Blood Swept Lands and Seas of Red' housed at HM Tower of London in 2014 – poppies and original concept by artist Paul Cummins and installation designed by Tom Piper – by Paul Cummins Ceramics Limited in conjunction with Historic Royal Palaces – a display of 888,246 poppies honouring the deaths of British and Colonial forces in the First World War.
Lincoln Castle has been selected by 14-18 NOW, the UK's official arts programme for the First World War centenary, as the only place where the sculpture can be seen during the remainder of 2016.
Councillor Nick Worth, Executive Member for Culture and Heritage, said: "This is going to be a lot of work, but I'm positive the end result will be worth it.
"There's already a sense of anticipation building around the city, and I'm sure people will travel from far and wide to see this iconic work. It's clear that the poppies bring people together, and it's a tremendous honour for us to host them. I'm sure the castle will be a wonderful setting for this moving tribute."
The two sculptures have been saved for the nation by the Backstage Trust and the Clore Duffield Foundation, and gifted to 14-18 NOW and Imperial War Museums.
Financial support for the presentations has been received from the Department for Culture, Media and Sport and the Heritage Lottery Fund, and fundraising for the presentations is ongoing.
DAF Trucks are the transport sponsor for the UK presentations.