May 19, 2016 3.42 pm
This story is over 71 months old
Thousands of poppies arrive at Lincoln Castle for iconic display
Some 5,500 ceramic poppies have arrived at Lincoln Castle to be installed as part of a display which has been predicted to attract an extra 5,000 visitors a day to the city. Poppies:Wave, which is one of two sculptures from the installation 'Blood Swept Lands and Seas of Red' housed at HM Tower of London in…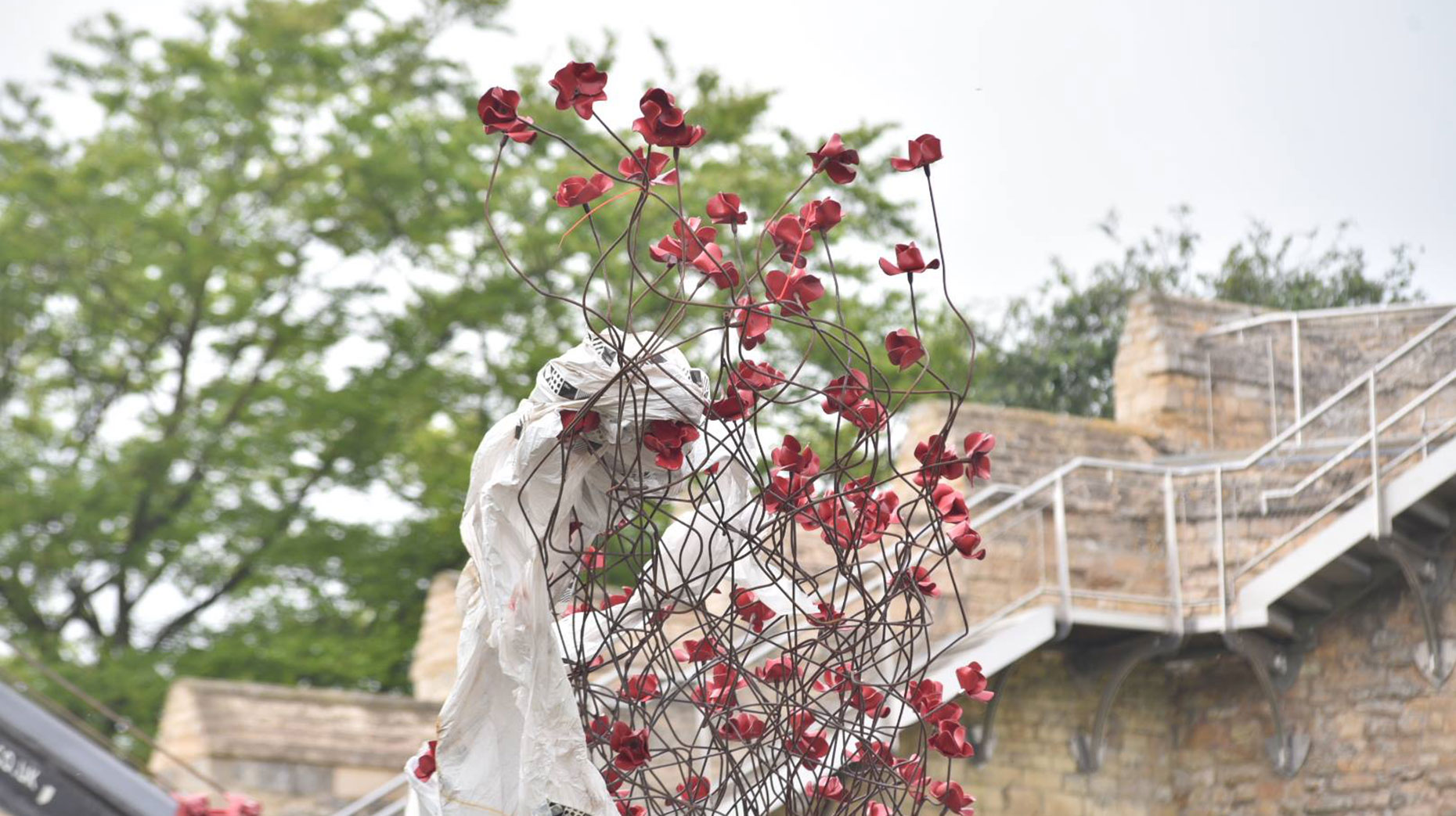 Some 5,500 ceramic poppies have arrived at Lincoln Castle to be installed as part of a display which has been predicted to attract an extra 5,000 visitors a day to the city.
Poppies:Wave, which is one of two sculptures from the installation 'Blood Swept Lands and Seas of Red' housed at HM Tower of London in 2014, can be seen at the castle from May 28 to September 4, 2016.
Arriving in parts on a fleet of articulated lorries on Thursday, May 19, the sculpture is now being assembled by a team of technicians and producers, involving a crane and a forklift truck.
The sculpture will be located in the south west corner of the castle grounds near to the Heritage Skills Centre.
Crowds watched on as the crew behind the installation formed the poppies into a sweeping arch, suspended on towering stalks.
The original concept was by artist Paul Cummins and the installation was designed by Tom Piper – by Paul Cummins Ceramics Limited in conjunction with Historic Royal Palaces.
The display honoured the deaths of British and Colonial forces in the First World War.
Lincoln Castle was selected by 14-18 NOW, the UK's official arts programme for the First World War centenary, as the only place where the sculpture can be seen during the remainder of 2016.
Maxwell Maldon, Production Manager for 14-18 NOW said: "Today we are trying to sort out levelling the grounds to accommodate the wave sculpture.
"The ceramic poppies themselves were actually a part of the installation in London.
"Our team consists of 11 people and we are on site for around six days."
John Hogan, public engagement manager for Lincolnshire County Council added: "We are beginning the installation today which is an act of remembrance to the Great War's centenary. This is just the start and over the next week it will take shape.
"At the minute the team are on site building the poppies sculpture up to almost the point of the castle wall walkway. The visual element of the project is very important and the workers are constantly sending pictures of the progress to the artists to make sure everything is looking as it should."