May 4, 2016 9.10 am
This story is over 89 months old
Lincoln residents encouraged to share hopes and dreams on 'before I die' bucket list
A Lincolnshire hospice is aiming to create the county's biggest ever bucket list in a bid to change attitudes towards death and dying. Residents will be encouraged to add their hopes and dreams to 'before I die…' boards displayed in the Waterside Shopping Centre from May 9 to 13, as well as decorating a cardboard…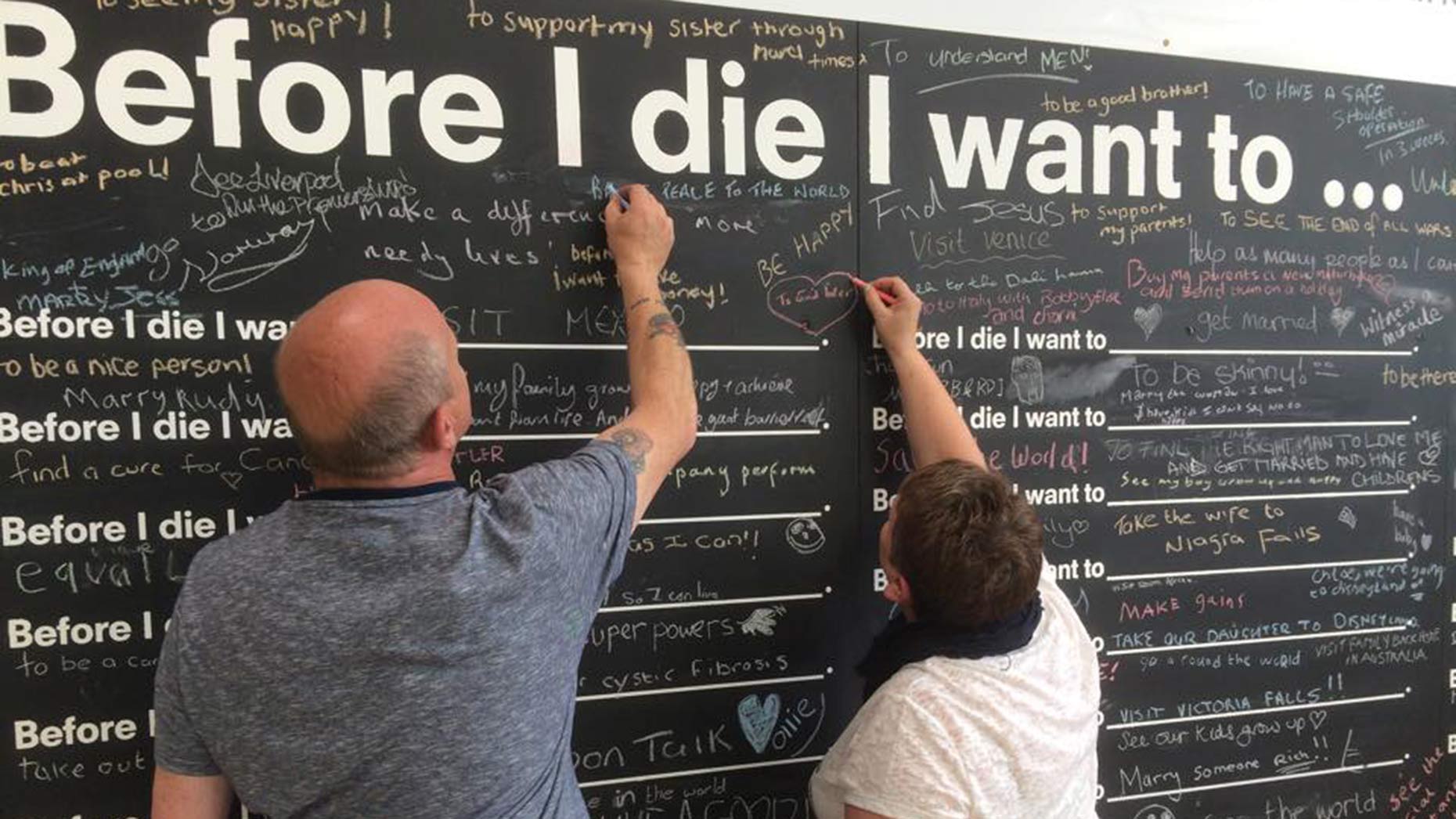 A Lincolnshire hospice is aiming to create the county's biggest ever bucket list in a bid to change attitudes towards death and dying.
Residents will be encouraged to add their hopes and dreams to 'before I die…' boards displayed in the Waterside Shopping Centre from May 9 to 13, as well as decorating a cardboard coffin with poems, art and quotes.
The initiative by St Barnabas Lincolnshire Hospice is part of Dying Matters Week, an annual campaign to encourage people to make plans for the end of life.
The campaign will also see Lincoln's first ever death café on Sunday, May 15 from 3 – 5pm, at The Angel Coffee House on Free School Lane.
Michelle Webb, director of patient care for St Barnabas Hospice, said: "Over half a million people die in the UK each year; yet talking about dying, death and bereavement is something that many people find challenging.
"Our presence within the Waterside Shopping Centre is about removing the stigma surrounding these subjects and
encouraging people to have open and honest conversations.
"People can get involved right across the county as our 27 shops will also be hosting bucket list style window displays which our shoppers can add to.
"We hope that over time we can change social attitudes towards the topic of death and that by having open and honest conversations we will all be better equipped to support each other when death has an impact on our lives."